The Korean Canadian Scholarship Foundation (KCSF) is a shining example of a dedicated organization committed to fostering the growth and development of its community. With a strong emphasis on investing in future generations, building leadership skills, and fostering intergenerational networks, KCSF has become an integral part of the Korean-Canadian community with an annual Gala that stands out as an exceptional event every year. We had the opportunity to discuss the KCSF with Peter Chang, the Chair of this organization, to find out more about its mission and core values.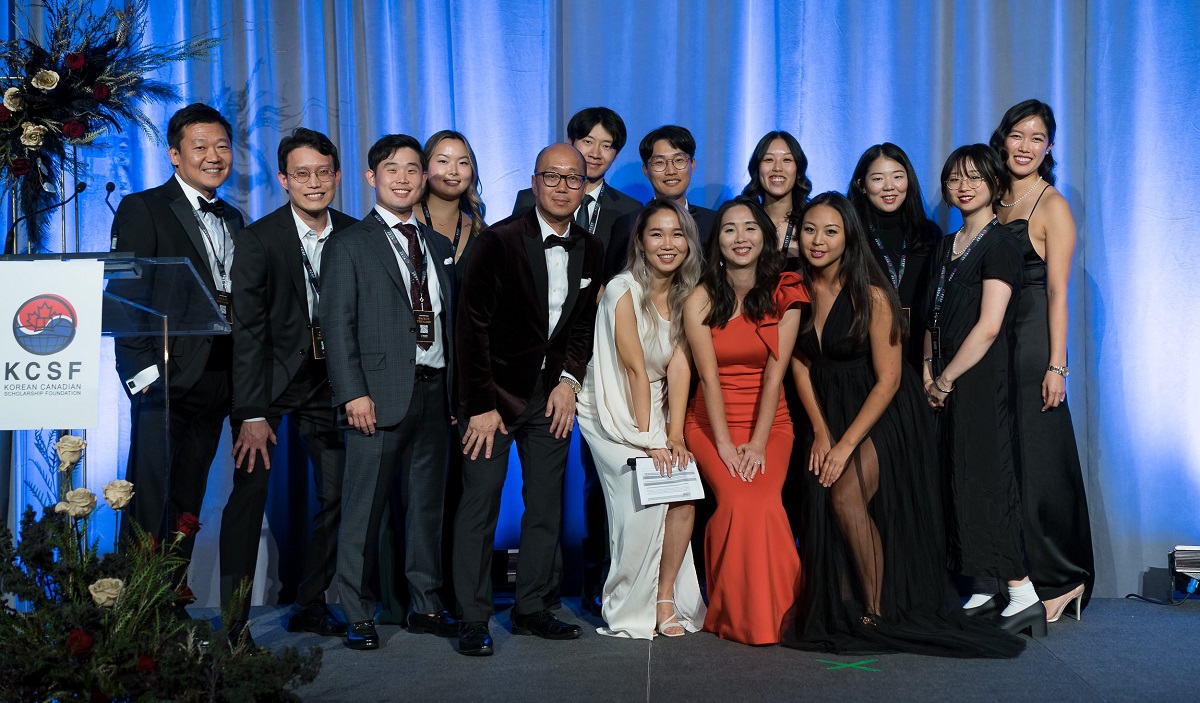 Describe your charity/non-profit/volunteer work in a few sentences.
The Korean Canadian Scholarship Foundation (KCSF) is a community leader that provides scholarships to Korean Canadians or individuals who feel connected to the Korean community. Although we acknowledge academic excellence, the scoring for scholarships is based on an essay describing their volunteerism, as well as references provided. KCSF also creates programs/camps to help mentor, as well as address social issues that impact youth and young professionals.
What problem does it aim to solve?
Although we acknowledge there can be systemic racism, KCSF tries to develop confidence, as well as personal development by introducing young Koreans to various high-profile members in our community for mentorship.
When did you start/join it?
I joined the board 4 years ago as a Director. I have been the Chair for the past year and 1/2.
What made you want to get involved?
My Father was a founding board member back in the late 70's. I always felt that I wanted to give back. Since my Father passed away 2 years ago, I finally accepted the role as Chair.
What was the situation like when you started?
When I first started KCSF, the main focus was on scholarships and bursaries. We also had some programs on student development with student volunteers helping create our various programs.
What more needs to be done?
I would now like to reorganize the foundation focusing on fundraising and grants to help elevate and sustain the key program called LEAD (Leadership, Engagement, Advancement, Development) Program.
How can our readers help?
We need community support not only in setting up new scholarships but also in helping fund our LEAD program. Since we solely depend on fundraising, any support from the community is greatly appreciated.
Every year we hold a gala that helps with some of our operating budget. This year's gala was held on Oct 28th, at the Carlu in Toronto.
Do you have any events coming up?
"Our Place and Beyond" (OPB) is a full-day conference for working professionals and students to be held on Saturday, November 25, 2023. This conference aims to strengthen the understanding of cultural identity, diversity, and intersectionality among Korean communities in Canada while building collective and sustainable strategies for combatting anti-Asian racism.
Also, The Korean Canadian Scholarship Foundation (KCSF) is delighted to declare that it is currently open to receive applications for the 2023-2024 Scholarships and Bursaries. The application deadline for this opportunity is November 30, 2023. KCSF remains steadfast in its dedication to assisting post-secondary students in reaching their educational and career goals, all while actively seeking to acknowledge and empower exceptional individuals within the community.
Where can we follow you?
PAY IT FORWARD: What is an awesome local charity that you love?
I am currently on the campaign committee for La Tablee Des Chefs, which focuses on food insecurities. I love this organization because, during these times of high inflation and interest rates, many people are relying on food banks. We all need to try and give back to the community and help our fellow Canadians.