With her powerhouse vocals and emotionally charged lyrics, Amanda Marshall has captivated audiences worldwide, earning her a place among the most respected musicians of her generation.
Born and raised in Toronto, Marshall's musical journey began at a young age, shaped by her exposure to the diverse sounds that echoed through the city's streets. Influenced by the soulful voices of Aretha Franklin and Etta James, as well as the raw intensity of rock legends like Janis Joplin, Marshall developed a unique musical identity that seamlessly blended elements of blues, rock, and pop.
Marshall's self-titled debut album, released in 1995, quickly propelled her into the spotlight. The record showcased her remarkable vocal range and vulnerability, delivering powerful tracks which resonated deeply with listeners. Her subsequent albums further cemented her status as a musical force to be reckoned with, earning her critical acclaim and multiple Juno Awards.
Beyond her undeniable talent, Marshall's authenticity and ability to connect with her audience have made her a beloved figure in the Canadian music landscape. Her live performances are electrifying, leaving concertgoers spellbound by her commanding stage presence and the sheer passion she exudes.
Amanda Marshall continues to leave an indelible mark on the music industry, captivating hearts and souls with her stirring melodies and profound lyrics. With every new release, she reaffirms her status as a true icon of Canadian music, reminding us all of the power of music to inspire and uplift.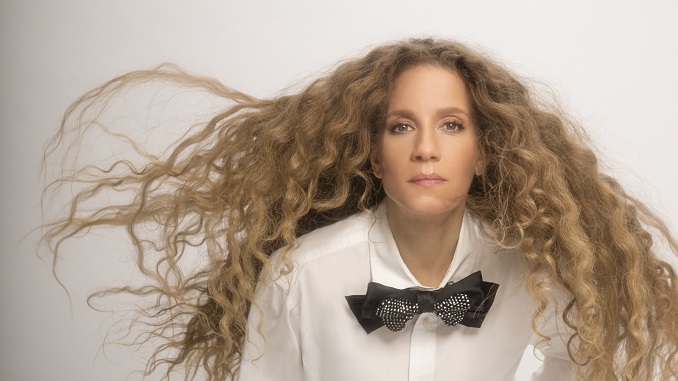 Name:
Amanda Marshall
Founded:
My debut album was released in 1995
# of Albums:
Heavy Lifting is my fourth album.
Latest Album:
Latest Single:
Latest Video:
Favourite musician growing up:
That is impossible to answer. It would take up volumes.
Favourite musician now:
Equally impossible to answer! Who's your favourite child?
Guilty pleasure song:
I have no guilt whatsoever – "Change Your Life" (Iggy Azalea ft. T.I.) and "Sax" (Fleur East).
Live show ritual:
Soundcheck. Get dressed. Do the thing.
Favourite local musician:
Whichever one of my buddies has a gig tonight.
EP or LP?
My debut LP has just been re-issued on limited edition WHITE VINYL, available for now!
Early bird or night owl?
Shhh. I'm sleeping.
Road or studio?
Both have their charms. I do love a road trip.
Any shows or albums coming up?
After a two-decade absence, my brand-new album Heavy Lifting came out in June 2023,  I am touring across Canada in 2023.
Where can we follow you?
Website | Instagram | Facebook | Youtube | TikTok
***
Rapid Fire Toronto Questions:
What is your favourite local restaurant?
My mom's house. There's no close second.
What is your favourite street in your city and why?
Whichever one is currently the least congested or not shut down altogether by construction.
What is your favourite park in your city and why?
As a toddler, I fell into the duck pond at High Park. Kind of soured me on park life (and ducks, for that matter). But during the recording of my new album Heavy Lifting, I would sometimes cut through Trinity Bellwoods on the way to the studio. Twice, my dogs came face-to-face with the famous white squirrel. They were understandably excited to see a real-life celebrity.
What is your favourite music?
The good kind.
What is your favourite music store in your city?
I know that there are a ton of small indie retailers keeping the flame burning, and I truly salute them. But honestly, for me, nothing will ever top rifling through the bins at the original Sam The Record Man at Yonge and Gould Sts. Just the iconic, distinctive sign alone was the best. I know change is good and necessary, but it's really a tragedy that current Toronto music fans will never know that particular joy. It was so damn good.