I had just returned from two weeks in the Mediterranean.  The crisp scenery of white walls accented with nature's vibrant florals were still fresh in my mind as I stepped into the newly introduced PAROS restaurant in Yorkville.
Located in the former Amber space, PAROS brings the charm of Greece to Yorkville's restaurant scene.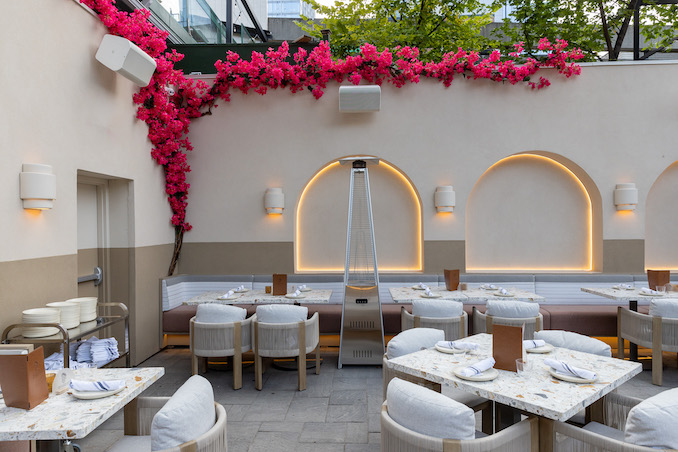 PAROS is a Greek island located in the Aegean Sea. The island's location was ideally situated for trades but also had fertile land known in ancient times. It was known to have vineyards all across the island. It was also famous for its marble which we learned was used in iconic statues including the Temple of Zeus and Venus de Milo. Historically it's also known to be a birthplace of many poets.
We also learned that PAROS is also famous for its nightlife along side Mykonos and Ios. Think romantic cocktails in old town cobblestoned alley ways as well as epic views of the Aegean Sea in vibrant hotspots across the island.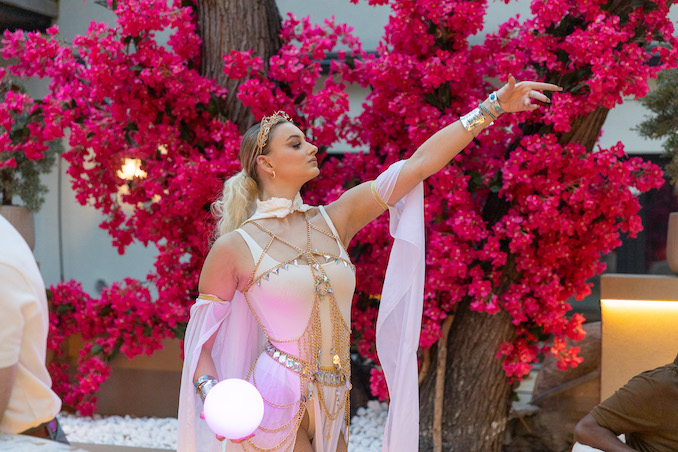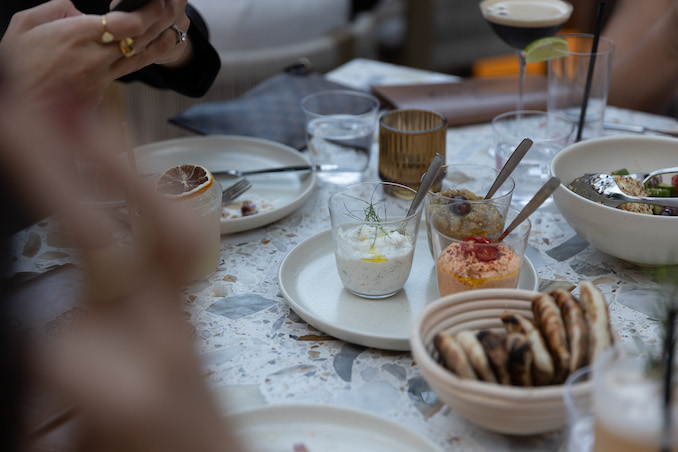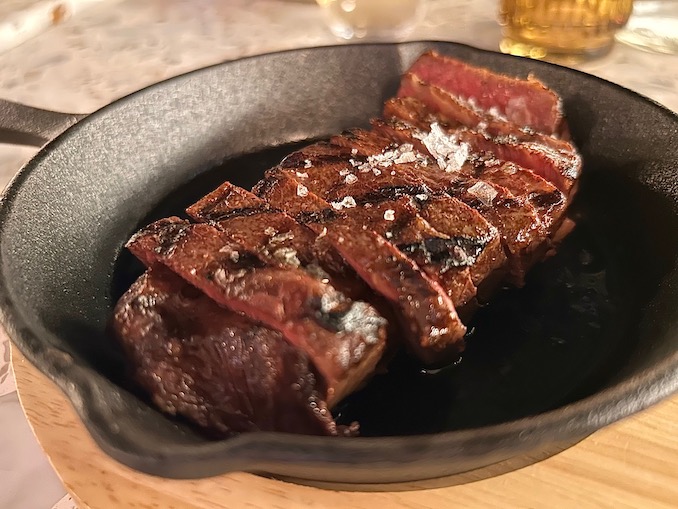 As the weather holds just a little bit longer so does the outdoor patio seating. Tucked along the quaint Old York Lane sits this pretty courtyard. Ideal for date nights and a place to wind down the work week. Come cooler weather season diners can venture into the warm and welcoming space with its intimate cave-like space and deep banquettes to slink into.
Executive Chef Jack Connacher and his team bring Greek cuisine with carefully selected ingredients in this authentic and elevated dining experience. Saganaki? you got it! Some real stand outs are the Lamb Chops, Greek Salad with Sesame-crusted Feta, Wagyu Flatiron Steak, and a trio of classic Mediterranean dips.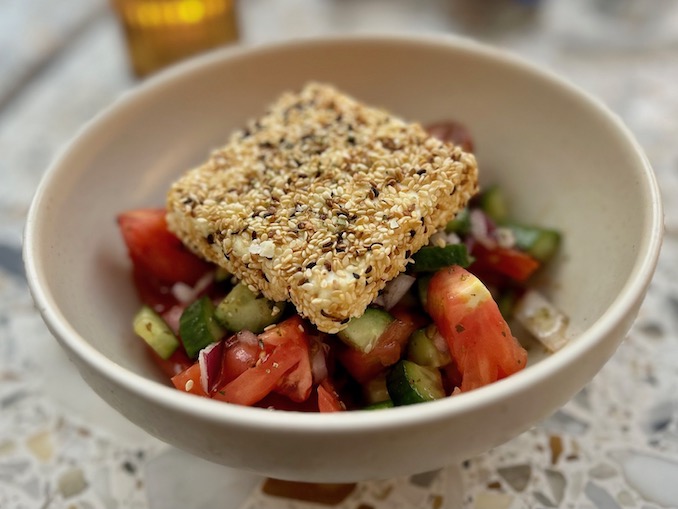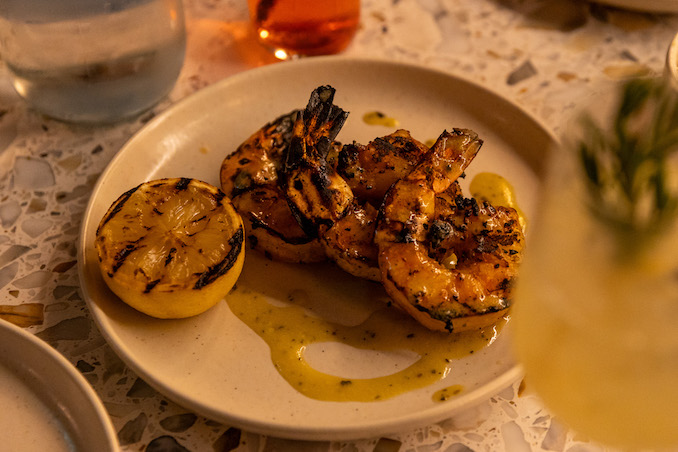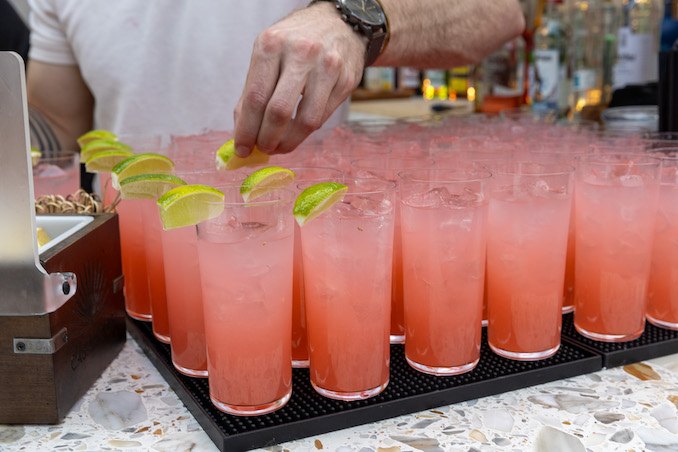 Also stands out are the cocktails.  Head Bartender Josh Duschesne works magic with delicious drinks. The Karpós Agua Fresca is a refreshing starter (Ketel One Grapefruit Rose,Papaya, Aloe Water, Rosemary and Lemon)  and 119 Spritz is sensational (No.3 Gin, St. Germain, Poema Cava, Fresh Pineapple, Rosemary, Lemon, Soda). Other temptations are sure to grab attention as well.
Paros Yorkville is now open. It is located at 119 Yorkville Avenue. Visit their official website here.