The winter break is almost here and exploring "the 6ix" can be a great way to spend quality time with the family without breaking the bank. Sure, it's not Bahamas but hey, there really is no place like home. Here are 10 things to do with your family during the March break without getting on a jet plane.
MUSEUM OF ILLUSIONS: (132 Front Street East) Unlike any other museum in the city, this mind-twisting spot holds 80+ exhibits that are not only photo-worthy but encourages curiosity in science, math, art and psychology. Trick your brain with immersive installations while having fun learning. Strongly advised to book tickets in advance online.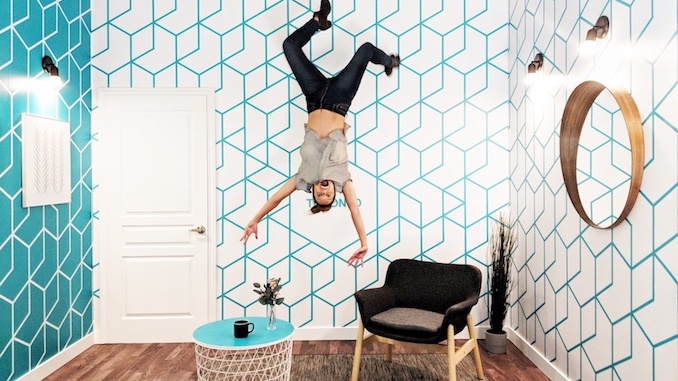 THOMAS & FRIENDS at the Toronto Zoo
(2000 Meadowvale Rd) children and families are invited to go on the ultimate adventure to Tidmouth Sheds at The Toronto Zoo. Throughout the week, guests will have the opportunity to get their very own Thomas & Friends™ Passport from the Tidmouth Sheds (Special Events Centre) that will take them on a scavenger hunt through six different destinations in the zoo on the lookout for Thomas' new friends. In addition to the travel adventure, Tidmouth Sheds will have Thomas & Friends™ fun like colouring sheets, animal visitors and a live screening area featuring the latest season of Thomas & Friends™ that airs on Treehouse TV. *From March 16th and 17th only, there will be an extension of the scavenger hunt featuring a Thomas Playzone in Tidmouth Sheds where Sir Topham Hatt will be making a guest appearance! The first 2,000 children on March 16th and 17th will receive a free Thomas & Friends™ mini engine. Tickets are available at the Toronto Zoo's website, http://www.torontozoo.com/, or onsite. The Toronto Zoo March Break hours are: March 9-17: 9:30am-6:00pm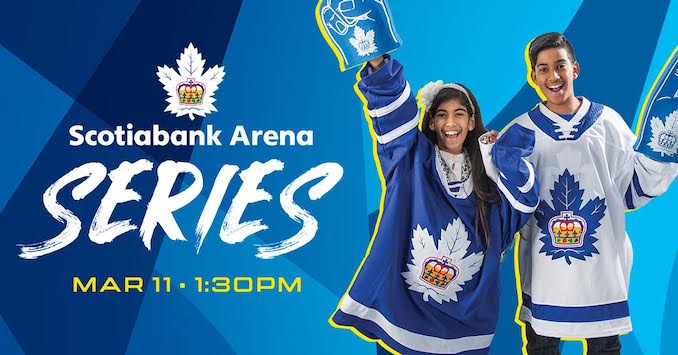 MARLIES GAME AT SCOTIABANK ARENA
The Toronto Marlies will host the Belleville Senators on Monday, March 11th in an afternoon game at Scotiabank Arena. The puck drops at 1:30 p.m. Come watch the Calder Cup Champions take on the Ottawa Affiliate team for this special March Break game. Be sure to get your tickets soon as they will sell out quick!
MARCH BREAK AT THE ROYAL ONTARIO MUSEUM
(100 Queen's Park) March 9 to 17. Meet researchers, scientists, and curators of the ROM. Discover the museum's collections through immersive activities, hands-on learning, and interactive games led by ROM experts. Learn what it's like to be part of a research expedition at Field Camp ROM. Get up close to the Museum's star ankylosaur at the Zuul Photo Booth. Take in ROM Storytimes. Engage in some friendly competition at the ROM GameZone with games of strategy from around the world. Test your knowledge of Canada's biodiversity.
The ROM will be open from 10:00 am to 5:30 pm from Saturday, March 9 to Sunday, March 17 with free drop-in programming taking place each day from 10:30 to 4:00 pm. Programming will vary daily with schedules located onsite.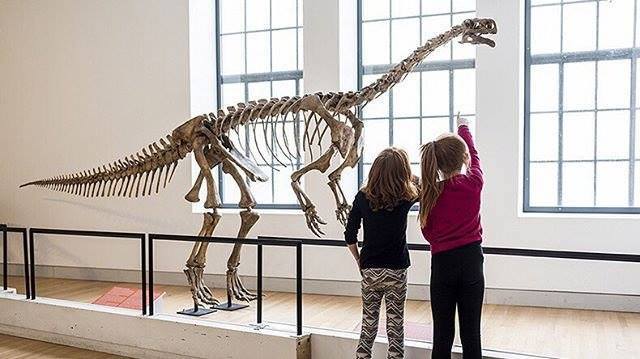 Until March 17. The West Island at Ontario Place is the city's destination for many favourite winter activities including the YMCA Winter Pop Up with campfire sing-a-longs and broomball, and DJ Fawn Big Canoe and DJ Shane Mackinnon will hold down the decks at the outdoor Skate Parties. When it's time to warm up, get cozy at the bonfire with some hot chocolate, or grab a s'mores pack at the Snack Shop for a sweet treat. Enjoy the fairy lights and the Winter Light Exhibition and be sure to bring your camera! Admission to the park is free. Add on a movie at Cinesphere (60 ft by 80 ft curved screen) with family-friendly screenings of Harry Potter IMAX Edition during March Break.
TIFF Bell Lightbox 350 King Street West. March 2 to July 28. Suitable for all ages. Uncover the magic behind the movies at this new exhibition – an immersive experience of moving pictures and sound with the charm of a beloved bygone era. Learn how camerawork, visual effects, lighting and sound combine to create powerful stories.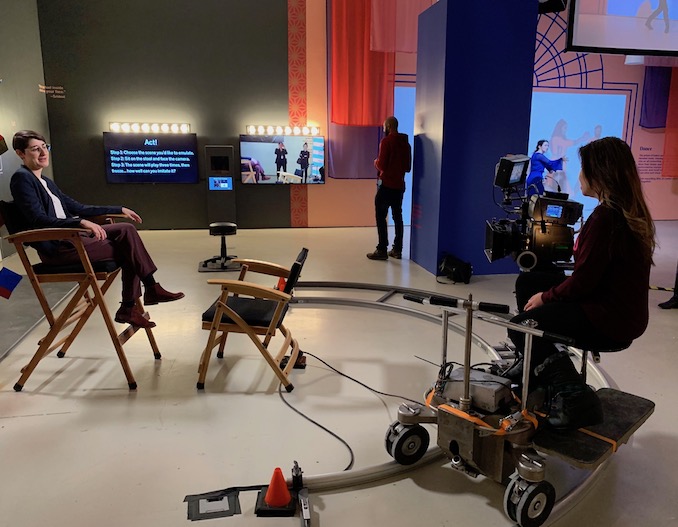 Royal Alexandra Theatre March 5 to June 30. Canadian Premiere. Winner of Six Tony Awards including Best Musical and 2018 Grammy Award for Best Musical Theater Album, Dear Evan Hansen  is one of the most highly anticipated stage productions of the year. The musical is about life of a high school teen and a chance to fit in, even if it's through a lie that was never meant to be told. Suitable for ages 12 and up.
THE LIGHTNING THIEF: THE PERCY JACKSON MUSICAL
March 19 to 24. Ed Mirvish Theatre. This action-packed theatrical adventure is a musical adaptation of the wildly popular book series by Rick Riordan (Disney-Hyperion)and  will only be in Toronto for a very limited one-week engagement! As a son of Poseidon, Percy Jackson has newly discovered powers he can't control, monsters on his trail, and is on a quest to find Zeus' lightning bolt to prevent a war between the Greek gods.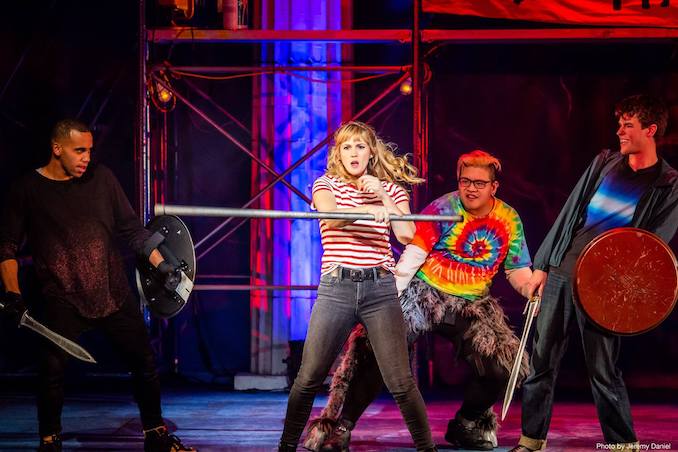 (Metro Toronto Convention Centre) This popular event draws fans of all ages. Explore the expanded Family Zone to explore over 10,000 sq. ft., of fun and immersive programming such as learning about the seafaring life in Pirate School; enjoying the full Hogwarts treatment with a Sorting Hat Ceremony and Quidditch Matches organized by Quidditch Canada; getting up close and personal with the world's newly discovered dinosaur, Zuul Presented by the ROM; building their very own Lightsabers, Slime, Crafts, storytimes and singalongs with Princesses and much more.
(Various locations) Attention all Paw Patrol fans (and we know there are many!) Cineplex Events is offering Family Favourite screenings during March Break. At only $2.99 per screening, Family Favourites are a great opportunity to introduce new movie-goers to the theatre experience, catch a blockbuster hit that was missed the first time around or simply escape the cold for an afternoon of fun and affordable entertainment. From March 11-15, 2019, participating theatres will host daily matinee screenings of some of the year's hottest films including PAW Patrol: Mighty Pups, Fantastic Beasts: The Crimes of Grindelwald, Smallfoot, and Dr. Seuss' The Grinch. Full schedule here.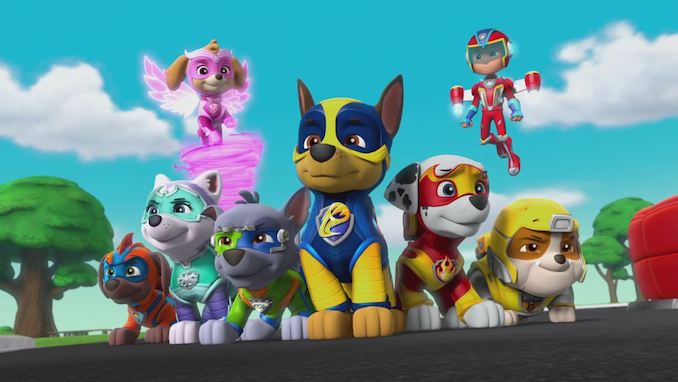 Open Space Gallery, 49 McCaul. March 12 to 14. Admission $10 – $65 for Festival passes. This digital "sandbox" includes interactive installations and daily workshops to inspire kids of all ages to think creatively. Featuring kid-focused projects in STEAM activity and toys, Augmented Reality, Virtual Reality, Robotics, Coding, Sensors, Digital Painting, 3D Food Printer and more.
ALSO worth mentioning …
(46 Blue Jays Way) Calling all young burger chefs! Leading up to March Break, kids (12 years old and under) are invited to submit their own burger recipe for a chance to claim the title of the very first Wahl Chef Junior! Submit your recipe idea by March 3. Three finalists will be selected and invited to Wahlburgers in Toronto to meet with Chef Paul Wahlberg to have their recipe judged during March Break. One winner will go home with a $500 Wahlburgers' gift card and an overnight stay in Toronto (March 10) and much more! Great spot to stop in for lunch within walking distance to theatres, TIFF, and Metro Toronto Convention Centre. Full details here.