Tucked away in Yorkville Village is a designer oasis for a-listers who are expected to descend on our city for the Toronto International Film Festival.  Aptly named "The Stylist Suite", celebrities and their stylists are invited to visit the lounge hidden away from glaring cameras and be fitted from head to toe for their press junkets, red carpets and other events during the Festival. What they will discover here are the latest styles from some of the most talented international and Canadian designers.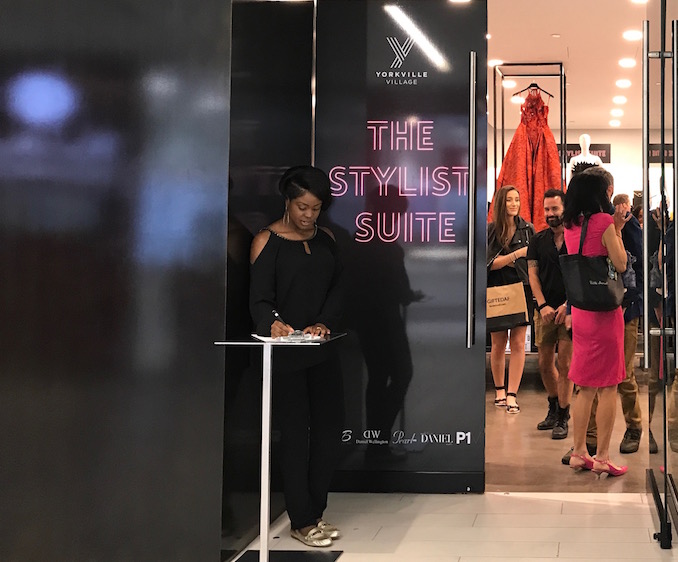 The Stylist Suite has dressed over 300 celebrities and personalities over the past five years including familiar Hollywood names like Mary Kate Olsen, Ashley Olsen, Susan Sarandon, John Travolta, Maria Bello, Misha Barton and many more.
This year we've learned that big names have already been scheduled to visit are Ellen Wong (GLOW), Tiera Skovbye (Riverdale), Justine Bateman, Tori Anderson (No Tomorrow), Doug Jones (Star Trek), Brendan Meyer (The OA) just to name a few.
We were lucky to get a sneak peek behind the scenes!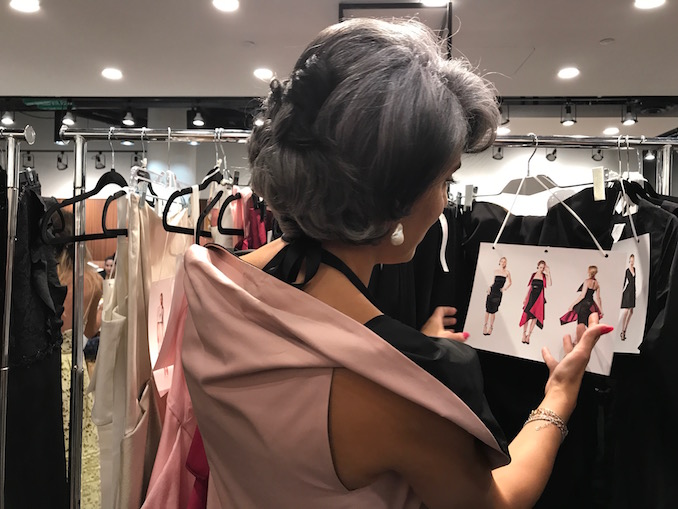 Stylist Box is responsible for bringing in the roster of designers from ball gowns to cocktail dress and casual and day wear. Designers included in the suite this year include Hilary MacMillan, Andrew Majtenyi, Christopher Paunil, Helene Clarkson, Hendrixroe, Lesley Hampton, Kormar, Maya Charbin, Mondselle, Potrol, Ryan Alexander, Huntington, Ignite, Patricia Wong Jewellery, WRKDEPT, Jy Gao, Koda Nivoli, LACEDSILK, Leisure, Mani Jassal, and PARC City Boot.
Montreal-based design team at WRKDEPT features their stylish outerwear for the celebrities just in case the weather turns chilly. They are also in town to preview their Spring 2018 line at the Great Hall during Toronto Fashion Week.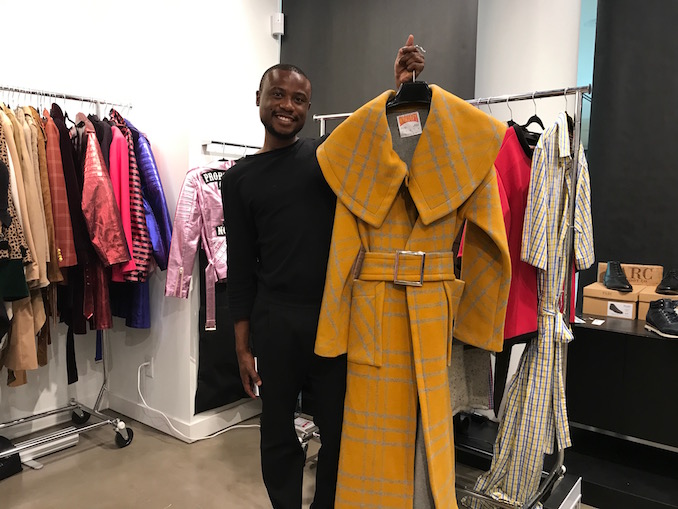 Toronto designer Helene Clarkson, who was also an actor, specializes in women's day wear ideal for the jet-set who need to look polished yet feel comfortable. Her aunt, the honourable Adrianne Clarkson is often seen wearing her reversible pieces. "She tells me it's difficult to find good clothes that she can also wear her pins on," laughs Clarkson. "I'm really excited to see who will be wearing my designs during TIFF."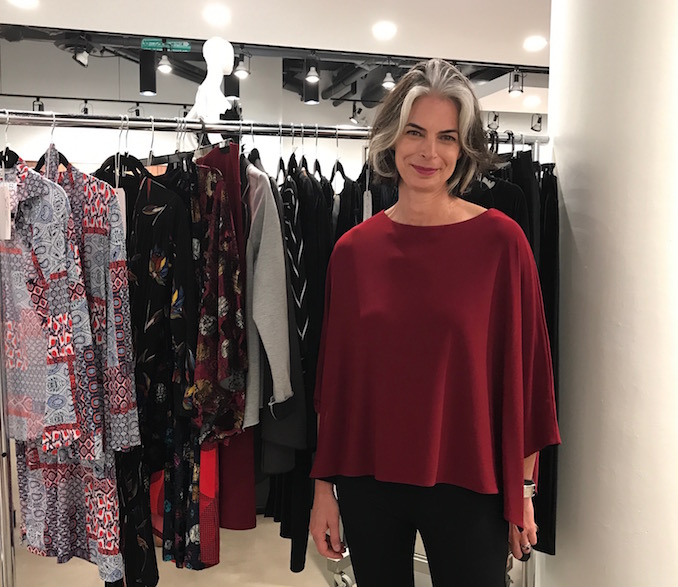 Patricia Wong Jewellery designer features a stunning collection of versatile jewellery that has been worn by the likes of Sophie Gregoire Trudeau and Nelly Furtado. "It was exciting to have two well-known women wear my pieces recently," said Wong who's only been in the market for two years.
In the Stylist Suite, stars and notables will also be able to get the full service experience with hair styling by Yorkville's Salon Daniel & Spa while beauty experts from agency P1M will offer make up touch ups. And just in case anyone is in need of a  last minute skin care treatment, Dr. Jennifer Pearlman and her team will  to offer a full range of services on site…hey, the press circuit is crazy and who wants to look tired?
The Suite's charitable component this year offers guests the opportunity to pose in The Pull Magazine Portrait Studio with celebrity photographer Matthew Lyn in support of WE Charity.
Not only do the celebrities get all TIFF ready, they can also expect to take away a few goodies and services making this visit valued up to a whopping $10,000.