Okay, if you're not embracing the winter months especially after the festive joyous months and would rather cocoon and wallow in a mug of unicorn hot chocolate (yeah, it's a thing) just know that you're not alone. I'm trying to get back into routine but frankly, I'm really not a winter person no matter how hard I try. You with me?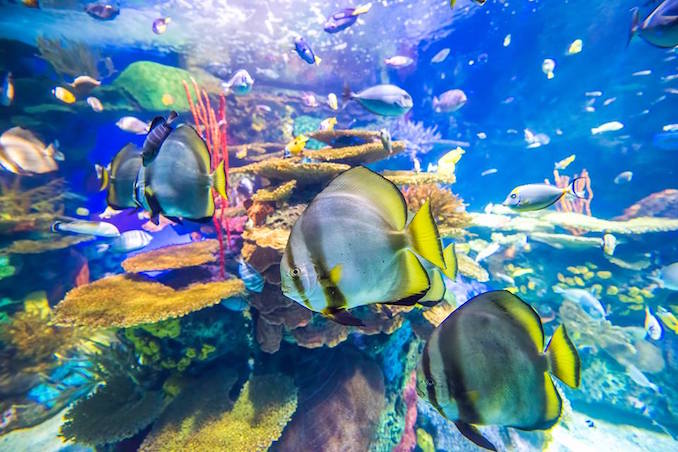 Here are some things to do to find warmth and shelter from the cold and my kind of way to enjoy winter in the city.
CALII LOVE reminds me of the my days spent in California and Hawaii. Where there's a simpler and less hurried feeling in the air. This bright "fast" food joint with a coastal feel has communal tables with surf inspired decor. They serve up really great poke and acai bowls. Poke bowls have been kinda trending in our city in the past year but truthfully this is one of the better spots I've experienced outside of Kauai. There are signature bowls on the menu but I like to create my own. My go-to: marinated salmon, wakami, edamame, nori with spicy shoyu sauce on a bed of sushi rice.  Maybe they'll  just put it on the menu and call it "the culture pearl"? Coffee and tea bar as well as fresh smoothie station are also very popular.
Miss Thing's (1279 Queen Street West) is the tropical oasis of bars in the city. With incredible cocktails (try the Fuzzy Wawa, which comes in a coconut, or the Electric Banana) that bring you back to that island bar with a nod to the Hawaiian Tiki culture, you can be sure to feel the warm breezes rush all over you. The Pan Asian and Hawaiian dishes have a twist on traditional favourites. Definitely try the Shrimp Po'Bao, Loco Moco and the Upside-down Pineapple Cake.
Bar Reyna (158 Cumberland Street) has a secret garden. Once you walk past the main floor bar you'll be transported into a magical place that immediately washes away all your worries. Chef Omar Ma offers a great menu at this warm and inviting cocktail and snack bar. Mediterranean influenced.  Grilled Halloumi is addictive and put a vat of their fried olives in front of me and I won't leave. Some larger dishes too but save room for the restaurant's signature fries selection.
Body Blitz Spa (471 Adelaide St. West and 497 King St. East) this women's only water therapy spa is an ideal way to whittle away a few hours any day of the week. It's soothing sound of waterfalls is all you'll hear as you first soak yourself in the warm Dead Sea salt pool and continue on with the water therapy circuit that range from hot and cold that has health benefits for your mind, body and soul. Okay, sometimes I just go and stay in the warm pools only with a good novel in hand…followed by a nap in the lounging chairs. Eucalyptus steam room is a favourite of mine.  Bathing suit optional — trust me, no one bats an eyelash and there are all shapes, sizes and ages here. Truly liberating. Fresh smoothies and tea delivered to you pool side.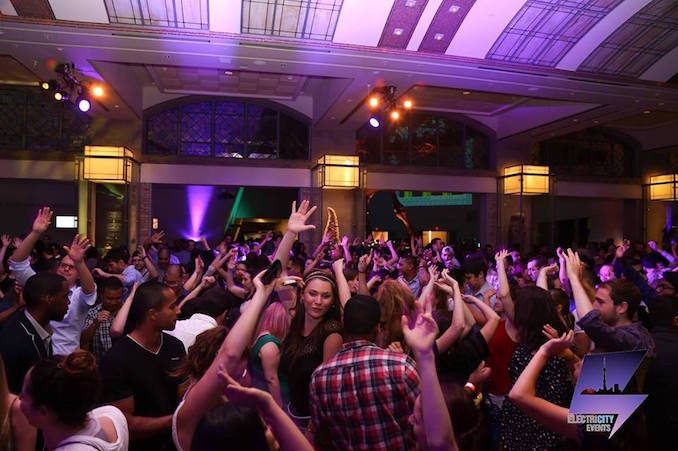 ROM's Friday Night Live AFRO FETE: February 3. In partnership with producers of JAMBANA One World Festival comes one incredible night of live music, performances, entertainment and food. Feel the warm vibes, vibrant cultures and  celebrate the start of Black History Month. Revellers will be treated to the sounds of Jamaican/Canadian musician Exco Levi as he plays tribute to the founders of reggae music through poetry and sound. Also performing are Lucas DiPasquale, Ammoye, Eyesus, and Alexi Couto. DJs will be making us groove through the different halls and yes, even under the dinosaurs. DJs includes Matthew Romeo, Al-Beeno, DJ Joshua Lucas, Femi Lawson. Visit the Afro Lounge where you can order up some West African street eats and even play a game of Oware or Ludo. Tickets sell out fast so best to go online. Limited number of tickets available at the door.
Ontario Science Centre's Living Rain Forest: when was the last time you had visited the Science Centre? The Rain Forest (yes, it's still there) located in the Living Earth hall. It's is a family friendly way to  enjoy some warmth under the canopy of tropical foliage and to meet some critters as well. Take in the IMAX "Under the Sea" film that takes you into the underwater world for an intimate view of the Great Barrier Reef and Coral Triangle. Visitors can also plan their visits around Solar Observing events where you an safely see the Sun with specially filtered telescopes (upcoming dates: February 4 and March 4).
Ripley's Aquarium Beach Bash in the 6ix: Escape the cold and into this indoor beach party (19+) on January 27, 8 pm-12 am. Ride the surf simulator, enjoy a beach-themed menu and sip on drinks like the signature cocktail at the Malibu Rum cash bar. DJ Shamz will take away the city chill and you'll want to peel away the layers…just be sure to keep your beach wear on.
Canada's Top Ten Film Festival at the TIFF Bell Lightbox: Escaping the cold is as easy as immersing yourself into a great film… or ten. From January 13 to 26, see the best in Canadian cinema the includes Feature Films, Shorts and Student Shorts Programmes. "It's Only the End of the World" directed by Quebec's Xavier Dolan, was selected as the winner of the Grand Prix at Cannes and includes an all-star French cast that includes Marion Cotillard. There are several events also planned during this Film Fest including an In Conversation with  international renowned music-video master Director X, who's worked with some of the industry's biggest names including Rihanna, Drake, Jay-Z, Alicia Keys, and Kendrick Lamar.  Cameron Bailey will join him on stage to talk about his career as well as Toronto's hip hop scene –where it's been and what it is today.
Sheraton Centre Hotel Pool: You don't have to be a guest at the hotel to enjoy the largest indoor-outdoor pool in the city. For the cost of a day pass you can bring your shades, bathing suit and your book and simply unplug and escape the slushy sidewalks. Order up a cocktail and relax. I wonder what my co-workers are up to?