Michelle Dinelle is an award winning abstract artist working out of her home studio in Toronto creating beautiful and almost whimsical creations filled with colour, movement and inspiration.
Each brush stroke is masterfully placed upon canvas evoking a sense of motion that carries the viewer to a simpler more beautiful world that only exists within each painting Michelle pours her soul into.
The pieces seem to flow flawlessly, the paint dancing along the canvas in a whirlwind of emotion that radiates from each element of the painting, as if it was meant to be there and was just waiting to be brought to life.
Written by: Toronto Visual Artist, Andrés Silvera
***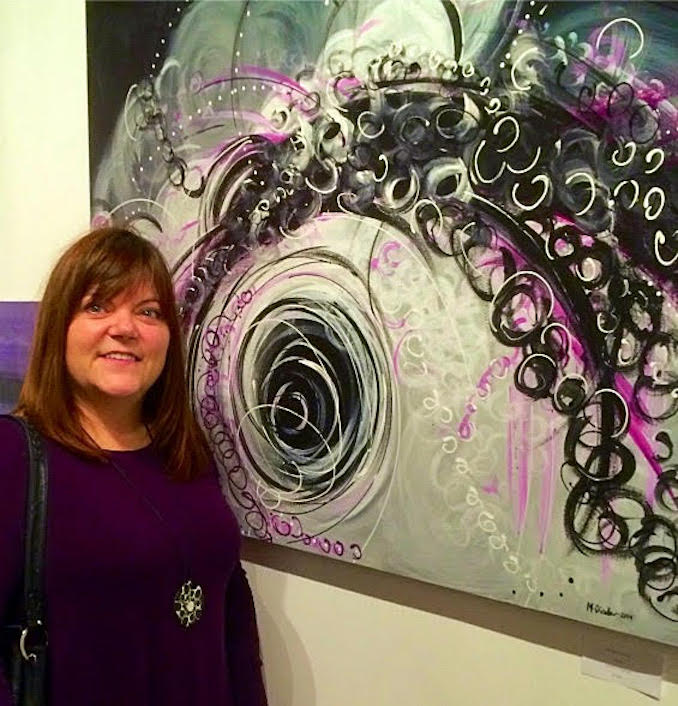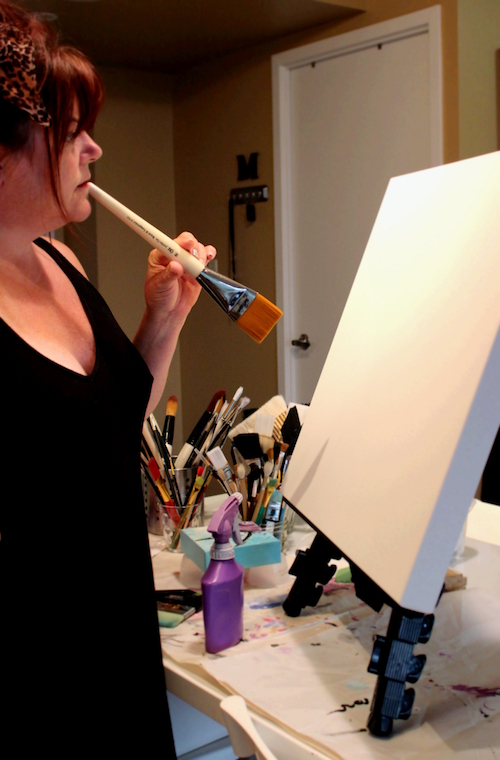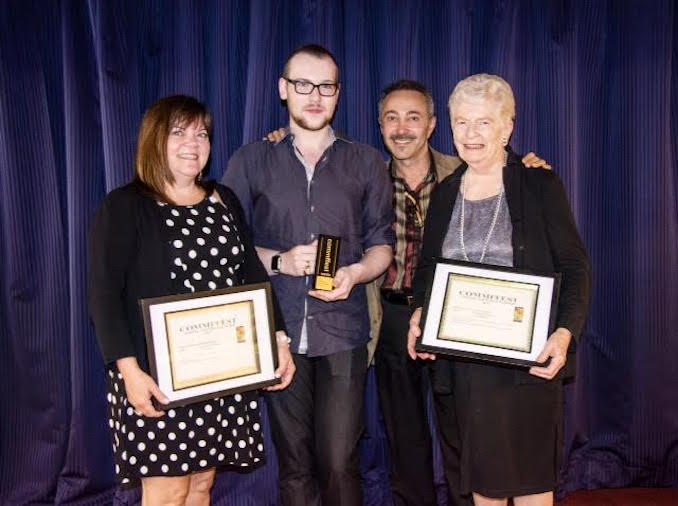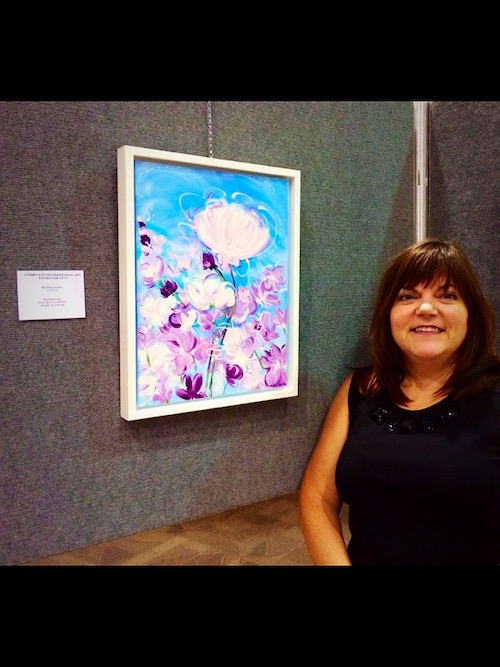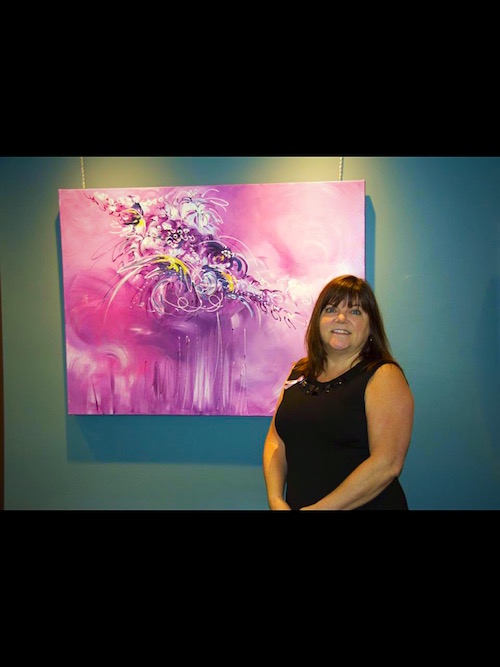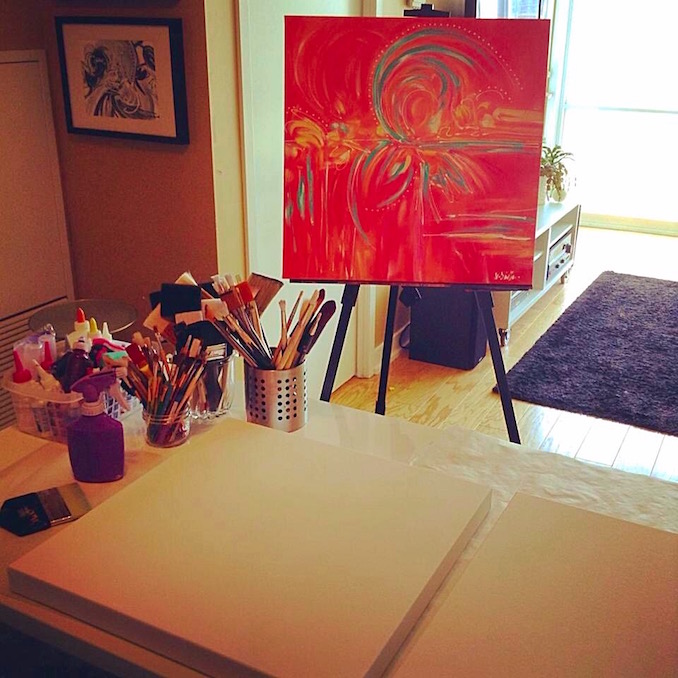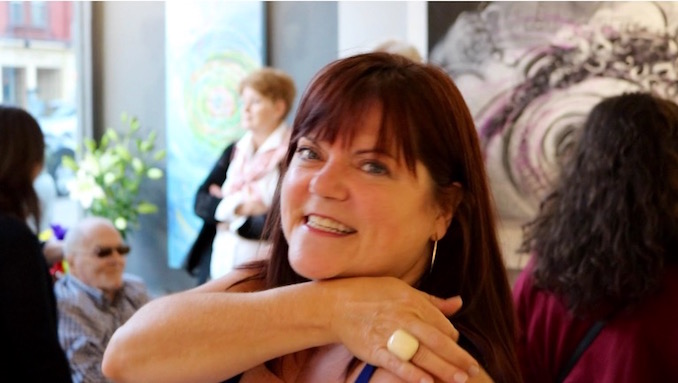 ***
What hood are you in?
I live in CityPlace in the heart of Downtown Toronto. I love the neighbourhood! Not only is the waterfront a block away and the conveniences of the city within walking distance, but I have the most incredible support from the local businesses of our community. I currently have paintings displayed at Bloom Pharmacy, Royal Meats BarBeque CityPlace and soon to be at Cafe.
What do you do?
I'm an abstract artist living and working in Toronto. I've always had an interest in art and found my niche painting abstracts in 2013. I love the freedom of abstract work as it completely absorbs my attention from start to finish. I work intuitively so my finished works are always a bit of a surprise as I step back at the end and see what I've created.
What are you currently working on?
I'm creating some new works that will be shown in the Winter Group Art Exhibition at the Ben Navaee Gallery (1107 Queen St E, in Leslieville, Toronto). The exhibition runs Jan 9 – Mar 9, 2017 and the Opening Reception is Friday February 3rd from 6-8pm with live music. Be sure to drop by and see my artwork in person.
Where can we find your work?
You can view and purchase my artwork on my website and be sure to follow me on Facebook and Instagram where I post updates frequently.