The Canadian Opera Company's (COC) Fall Season is currently showcasing two of the classics of the repertoire, Puccini's La Bohème – perhaps second only to Verdi's La Traviata in the ubiquity of its performance – and Beethoven's Fidelio, the only opera the great composer ever wrote. (He found the process too taxing!)
Of the two, La Bohème is clearly the better-known, and more widely loved. And for good reason: a heartrending tale of love during a 19th century Parisian winter, it has everything audiences have come to know and love about opera: gorgeous arias, a compelling narrative throughline, an opportunity for beautiful set design, and a luscious, symphonic score.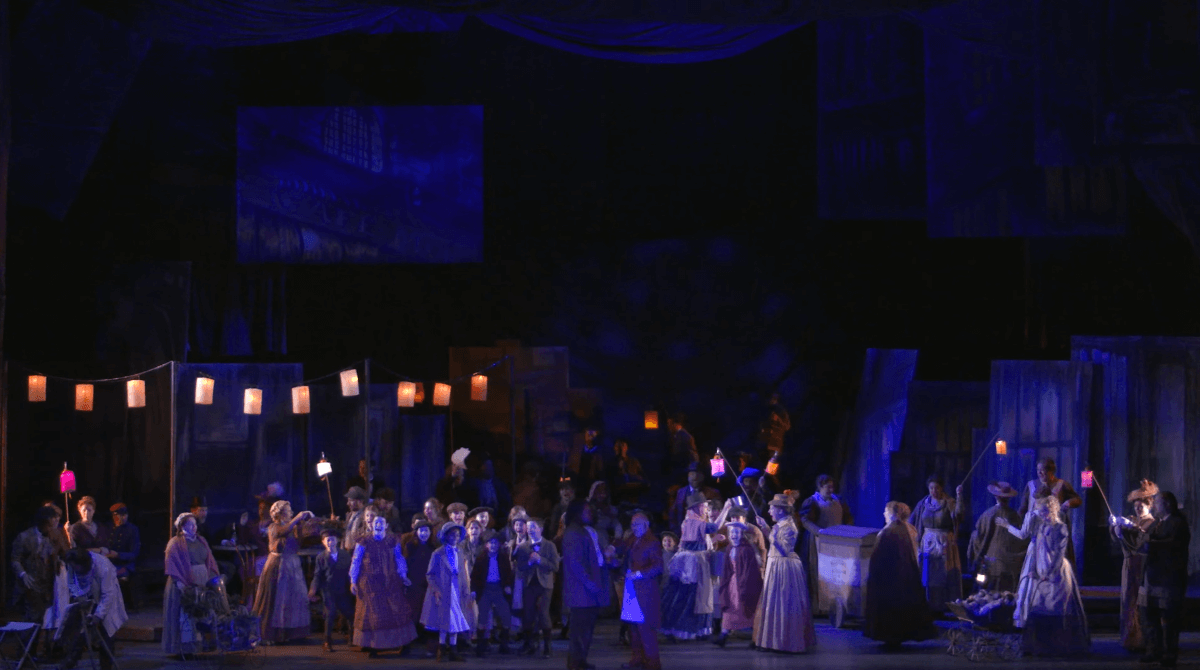 The COC production features Amina Edris as the titular Bohèmienne, Mimi (Jonelle Sills subs in for the October 8 and 22 performances), while her paramour Rodolfo is performed by Pene Pati (with Kang Wang on for October 22 and 28.
Opera nerds may have spied something fun in that cast: Edris (Mimi) and Pati (Rodolfo) are a real-life married couple, living out that rare artist's dream of sharing a stage in one of the most deeply romantic works of art ever conceived. Edris has earned acclaim for her performances with San Francisco Opera, the Canadian Opera Company (in the title role of La Traviata, no less), and Opéra national de Paris. Pati, one-third of the Samoan-New Zealander operatic trio SOL3 MIO, is better known for his pop/classical crossover albums (which have sold in the millions), but also has a robust touring career on opera stages from Toronto to Barcelona to Paris.
Speaking of beauty, John Caird's production design (this particular Bohème premiered in 2013 as a joint production of the COC, San Francisco Opera, and Houston Opera) embraces a painterly aesthetic which suggests that events are occuring within the confines of a painting by Rodolfo's friend Marcello (Joon Won Kang). Rounding out the cast is Toronto's own Charlotte Siegel as Musetta, an emerging artist in the COC Ensemble Studio.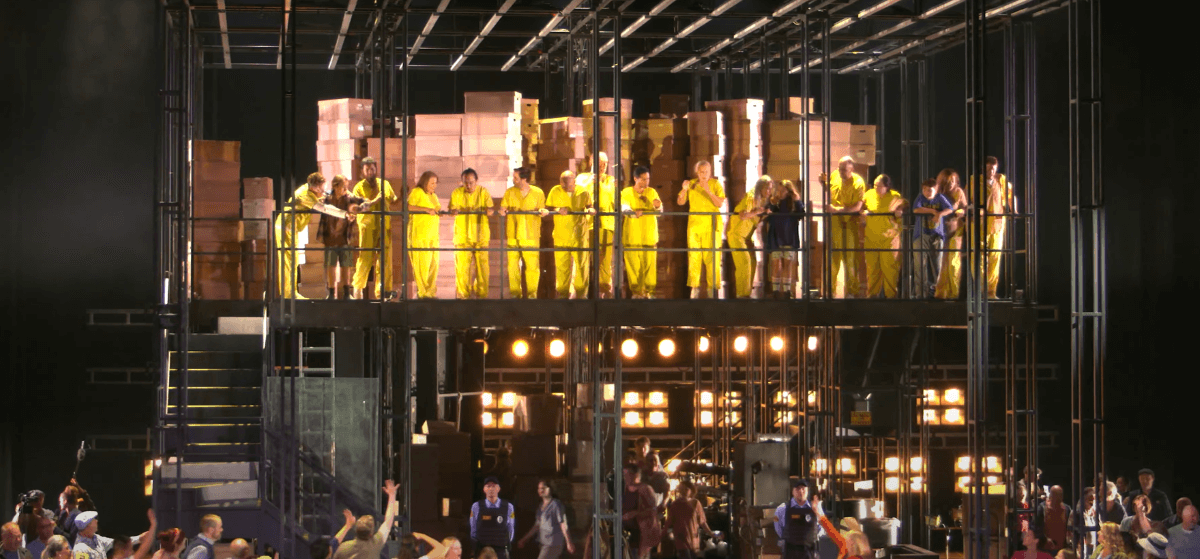 Paired against La Bohème this October is a slightly deeper cut from the repertoire.
Non-classical music aficionados may not even be aware that the great symphonic master Beethoven even wrote an opera. But what an opera it is: importing Matthew Ozawa's 2019 production from the San Francisco Opera, this particular Fidelio manages to pull of that rate feat of modernizing the setting while maintaining the spirit of its author's intent. At its core, Fidelio is about loyalty (the name of the opera, which is the name of its title character, may be the clumsiest thing about it), but it's also about justice.
Set in a brutal prison – the original text sets the events in 18th century Spain – to which political prisoners are regularly "disappeared", the COC's version updates the action to a contemporary prison in an undefined, if vaguely European locale. The opera's hero(ine) Fidelio, sung by Miina-Liisa Värelä, has disguised herself as a male prison guard and won the affections of both Marzelline (Anna-Sophie Neher) and her father, the prison guard Rocco (Dimitry Ivashchenko), while trying to get access to a rumoured political prisoner hidden in the prison sub-basement (Clay Hilley). The diabolical prison warden, Don Pizarro (Johannes Martin Kränzle) has other plans.
The Fidelio set is just wonderful, truly one of the most innovative stagings of an opera I've yet seen at the COC.
The prison is depicted as a multi-storey maze of metal bars and translucent window-mirrors, playing constant tricks with light and reflection. That's especially true when it rotates, the entire prison spinning around to reveal new perspectives, new rooms, and hidden facets not clear from the angle the audience is first presented. I particularly love the way the "front" looks more like the offices of a modern prison, while the back end is a more traditional series of metal cages (women and children isolated from the male prisoners by only the thinnest of barriers).
I also appreciate the way that the stage directions actually match what's in the text: when a character sings of digging in dirt, there's a ditch of dirt and a shovel on stage. Modern productions often conveniently ignore text that doesn't fit the "modern" interpretation (case in point: the COC's Götterdämmerung, in which a character's horseback arrival is depicted as him stepping out of an elevator), so it's nice to see such fidelity to the text.
Coming up next at the COC is Janáček's fairy-tale like Cunning Little Vixen (January 26 – February 16, 2024) and – you bet we're excited for this one – Mozart's Don Giovanni (February 2 – 24, 2024).
*
For tickets to the Canadian Opera Company's 2023-24 season, click here.