Nobel is a small town just outside of Parry Sound that has a lot of interesting history as well as natural beauty that includes Georgian Bay, forests and wildlife. I often try and find places to camp or cottages to rent in this area as I love the rocky shores as well as the history of the small towns.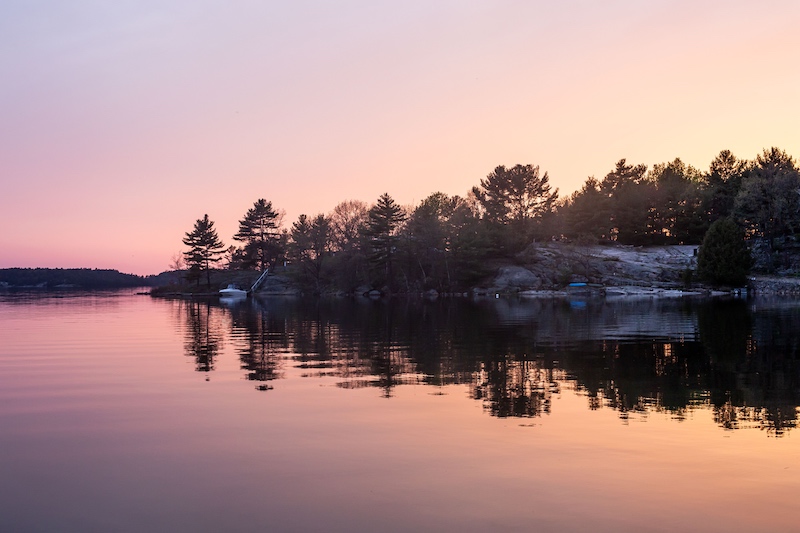 Highway 69 used to run through Nobel until the Highway 400 extension in 2010 cut it off, disrupting the town and most of the businesses located there. The town is named after Alfred Nobel the inventor of Dynamite! During both WW1 and WW2, dynamite was produced at factories in Nobel.
Canadian aircraft engine manufacturer and parts supplier Orenda Engines also had their testing facility in Nobel – the Orenda Iroquois turbojet engine used for the Avro Arrow was tested here. The closest exit to Nobel from the 400 is now named Avro Arrow Road.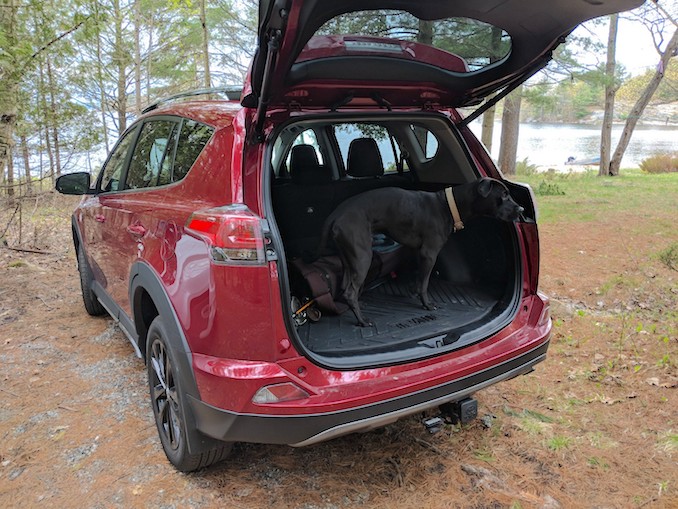 To get to Nobel we accessed the Toyota Press Fleet and tested the Toyota Rav4 Trail Edition. We were renting a cottage in a wooded area with a few friends so wanted something that had space for passengers as well as cargo and something that was prepared for off-roading, if we needed it. We also had golf clubs and a dog to transport while there. The low rear loading height and rubberized luggage tray made it perfect for this.
Every time we visit this area, we see an abundance of wildlife. Each morning, along the beach, many animal tracks can be seen including deer, skunks, raccoons and black bears. During this trip we had two deer run across the lawn while we were fixing bikes and preparing the BB. Behind them came the neighbours dog who passed us with a smile on his face.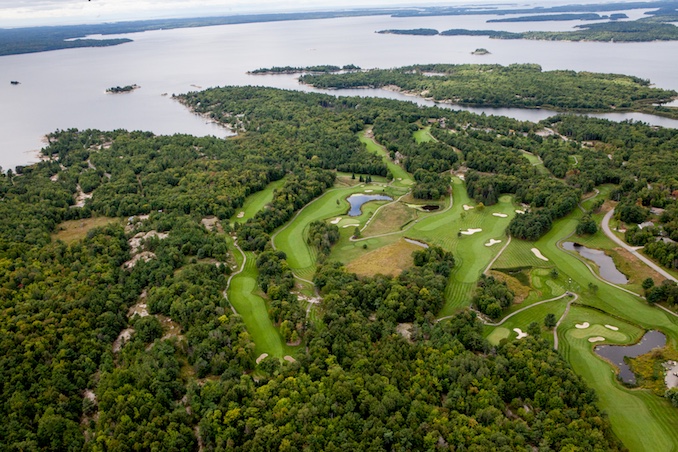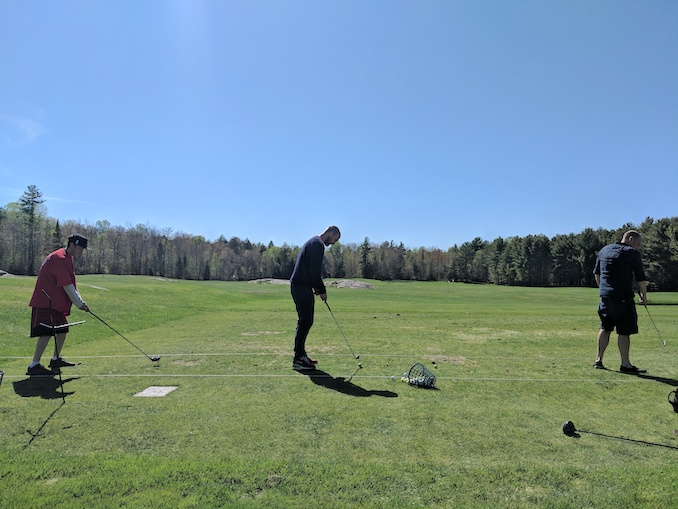 Just five minutes from the place we rented lies Parry Sound Golf Course. It features a full 18 holes as well as a driving range and a putting practice area. The course is right next to the waters of Georgian Bay and has some awesome aerial views. The Thomas McBroom course design was completed in 1982 and replaced the original 9-hole facility established in 1929. We spent a few hours on the driving range while one of our party members did 9 holes on a second day.
If golf is not your thing, then maybe some time on the water is more up your alley. The coast of Georgian Bay allows for tons of fun activities including boating, kayaking and canoeing. If you want to take a boat trip from this area, try visiting the "Hole in the Wall", a small break in an island that was dredged to allow cruise ships to pass through two cliff faces. This is one of the most popular cliff jumping areas in Southern Georgian Bay with jump heights ranging from 2 metres to roughly 10 metres.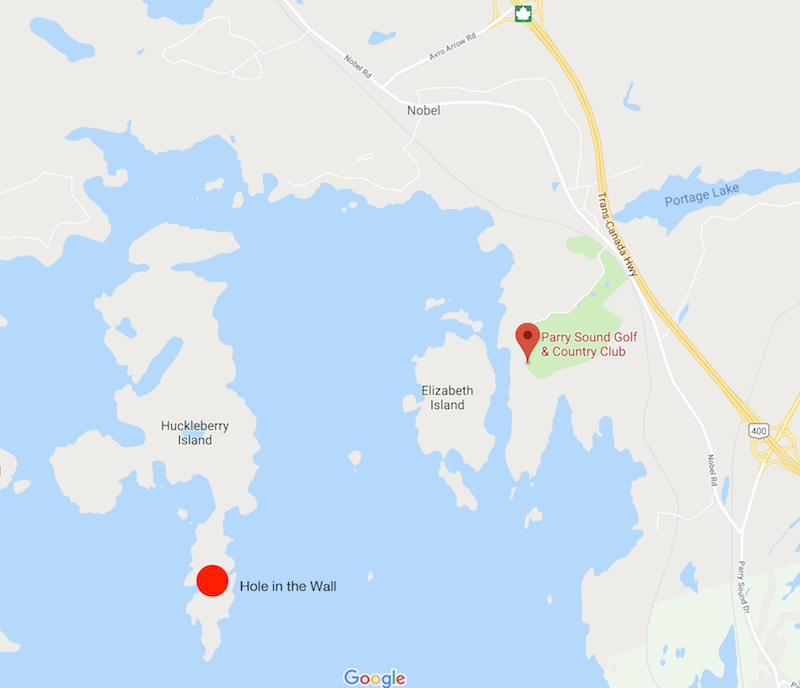 Killbear Provincial Park is also just a few minutes away from Nobel. The park features kilometres of rocky shoreline mixed with several sandy beaches. If you are into hiking or biking, there are 6 km of recreational trails. They also boast great conditions for both sailing and windsurfing.
Killbear is also a great place to camp if you want to break out the tent before cooking some food over the fire. Many options for guests are available including group camping and sheltered cabins.
Parry Sound is very close to Nobel so if you want to visit that area, you can check out our previous post from a trip we took there.