I recently took part in a couple of trips with Ford Canada that had a group of Torontonians road tripping around Ontario in a new Ford Escape. Using this trip, and another trip I took by accessing their press review fleet, I decided to make a route for a 3-day Ontario road trip from Toronto. The route looks like this.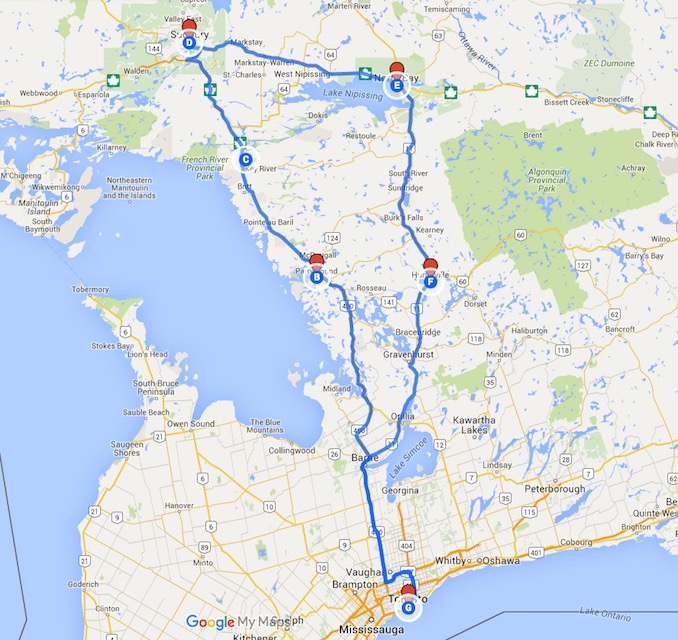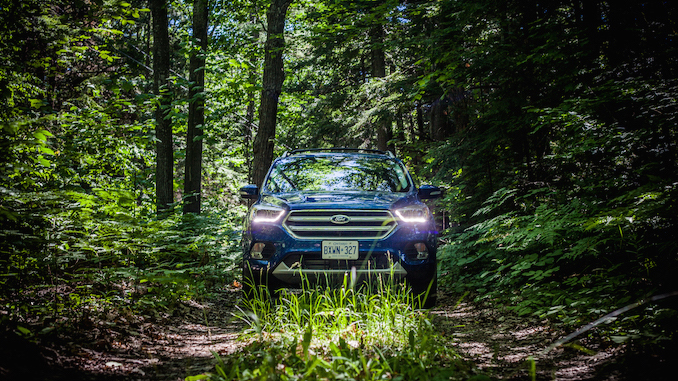 Parry Sound
Parry Sound is located 2.5 hours north of Toronto along highway 400. The town is situated on the mouth of a river that flows into Georgian Bay. The town itself has less than 6000 permanent residents but the area is very popular for cottage goers and seasonal guests. It was when I was almost arriving in Parry Sound that I got a glimpse of the future of cars and how amazing semi-automated driving is going to be. While on the highway, another vehicle 3-4 chevrons ahead made a sudden change of speed prior to a lane exit. Our vehicle immediately detected the 40km/h speed change and applied the breaks to our Escape. My guest and I both had a "Whoa" moment.
After the first leg of our drive, we arrived in Parry Sound. There are several attractions that you can visit while passing through Parry Sound. For the most part, I just programmed in all of our destinations in our travel order into the Escape's SYNC® 3 navigation system. With this, we could go through the list as we finished at each destination. If your car can not do this, you can use your smartphone to make it easier to navigate all the towns and rural attractions.
Here are the Parry Sound Attractions we visited.
Museum
The Museum on Tower Hill or the West Parry Sound Museum was started by local historians who nurtured it to its current state. The museum holds several artifacts that were involved in trading and settlement in the region. The museum's goal is to preserve and interpret the core cultural themes that carved the West Parry Sound District out of a rugged Canadian landscape and explores contemporary topics relevant to today's communities. 
Here are shots of the museum and an old logging sled.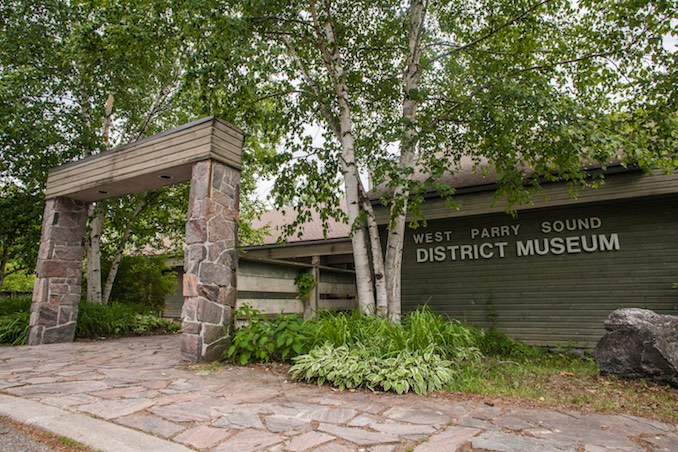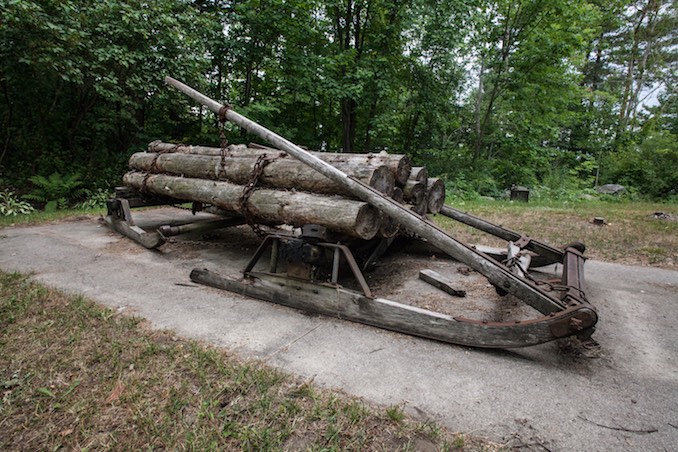 Tower
The tower on Tower Hill is a several storey steel structure at the top of Tower Hill that gives a great view of Parry Sound, the train trellis and the surrounding bays and rivers. As it is an open air tower, it can get a bit freaky as you climb to the top. Watch for any loose items that may fall through the cracks or off the edge!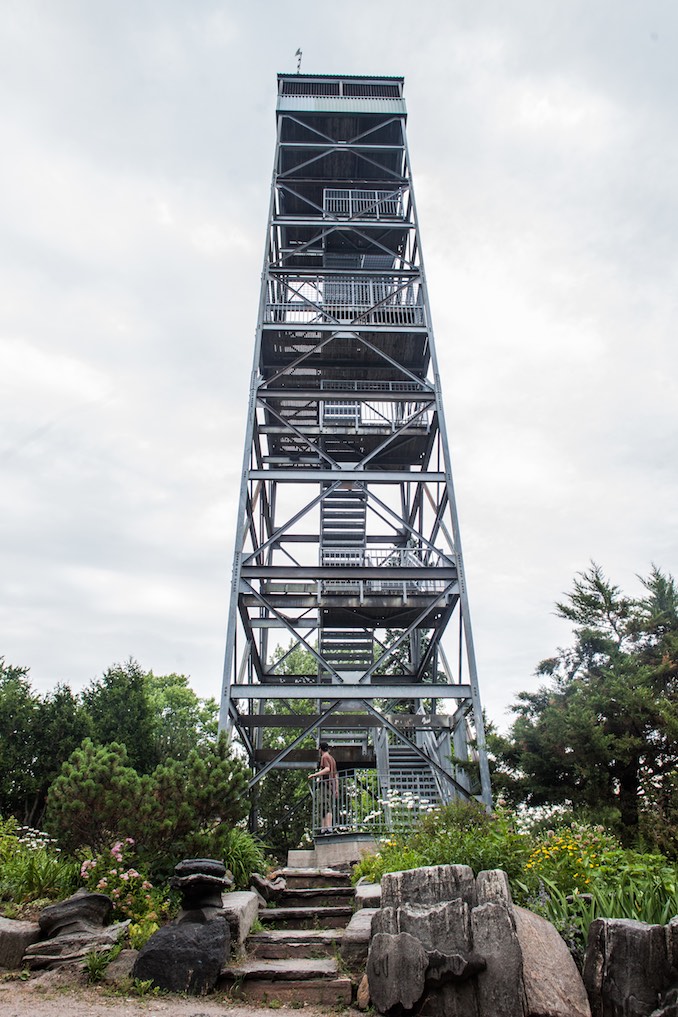 Bobby Orr Hall of Fame
The Charles W. Stockey Centre for the Performing Arts houses a large performing arts centre as well as the Bobby Orr Hall of Fame. The HOF is an interactive hockey museum showcasing photos, memorabilia and artifacts from the life of Bobby Orr, a Parry Sound native. One can find Orr's NHL rings, some of his trophies and awards, NHL and Amateur jerseys, the history of his career and a variety of interactive games related to hockey. One can also find memorabilia from other athletes related to Parry Sound.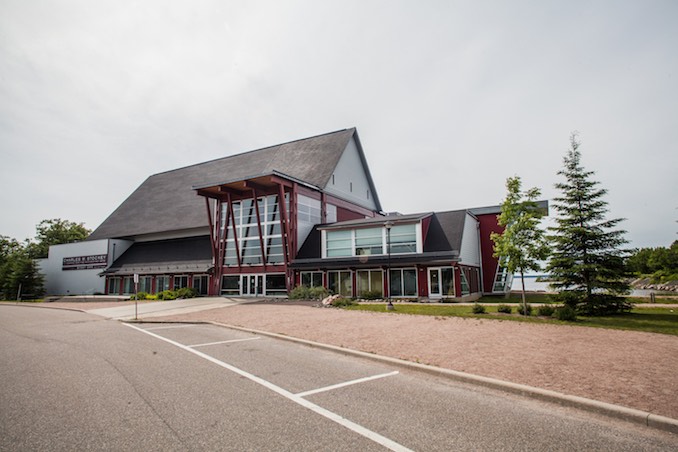 Killbear Provincial Park is also close to Parry Sound but we did not get a chance to visit it this summer, yet.
***
Grundy Lake Provincial Park
I visited Grundy Lake Provincial Park for our Georgian Bay 4-day Camping Trip and wanted to go back to it again. It has some very nice plots to set up as well as some lake adjacent plots. Our location had a short path that led to the waterfront, a great spot to catch the stars on a clear night. The park also has a nice sandy beach and swimming area. Get in touch with them to find out what their availability is and try and secure a good spot.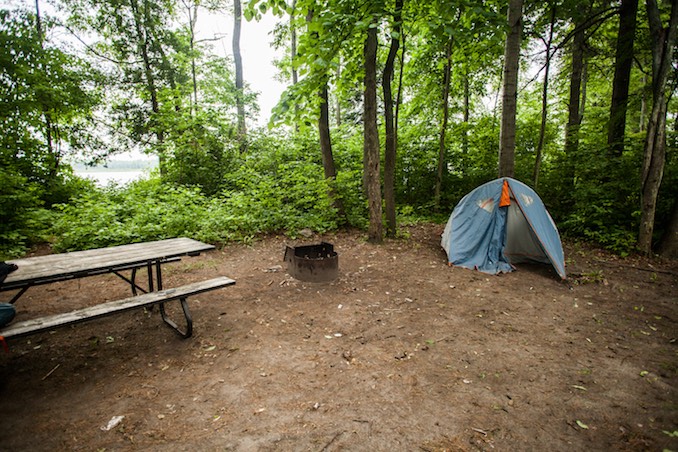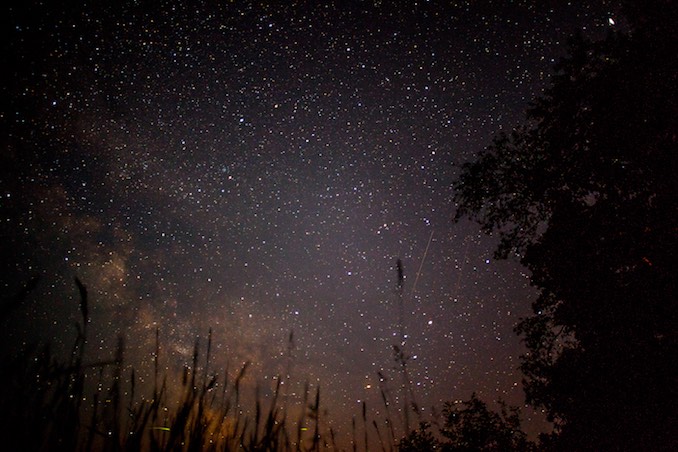 ***
Sudbury
Sudbury is a pretty big city with a population of over 150,000. The city was founded as a nickel mining town in the late 1800s. The town has moved away from mining and forestry to focus on being the retail, economic, health and educational centre for Northeastern Ontario.
Big Nickel
The Big Nickel is located alongside Dynamic Earth, a mining heritage museum. It is 9 metres in diameter and replicates the 1951 Canadian nickel. It was finished in 1964 at a cost of $35,000.
At the giant nickel in #Sudbury. #TeamBlue moving on to the grotto next in our #FordEscape. #EscapeAndDiscover pic.twitter.com/p4QUZntheR

— Toronto Guardian (@TORGuardian) June 11, 2016
Lake Laurentian Conservation Area
With 2400 acres worth exploring the Lake Laurentian Conservation Area is a must see on your trip. It includes wetland areas, hiking trails, bird watching areas, as well as snowshoeing and cross-country skiing in the winer time.
***
North Bay
After Sudbury it is about an hour and a half drive to North Bay. Along the way, and within North Bay, several attractions can be discovered. It was at this point I noticed the car had the lane assist warning that is becoming popular in vehicles. An alert is given when you cross a lane without signalling to warn you about drifting lanes. I thought this would be helpful on either a multi-lane highway or on single lane roads with a solid line in the middle.
Duchesnay Falls
Duchesnay Falls is located along the Trans-Canada Highway at the West entrance to the town of North Bay. It has many vantage points as the riverbank can be hiked to catch a glimpse of the many levels of waterfalls.
Looking for adventures in Ontario? Arrived at Duchesnay Falls w/ #TeamBlue outside #NorthBay. #EscapeAndDiscover pic.twitter.com/OxTpbMpzIn

— Toronto Guardian (@TORGuardian) June 11, 2016
Lee Park Airplane
In Lee Park there is this Air Force plane mounted on a stand. It makes for a great spot to take photos. There is a big reason why military planes are so big here.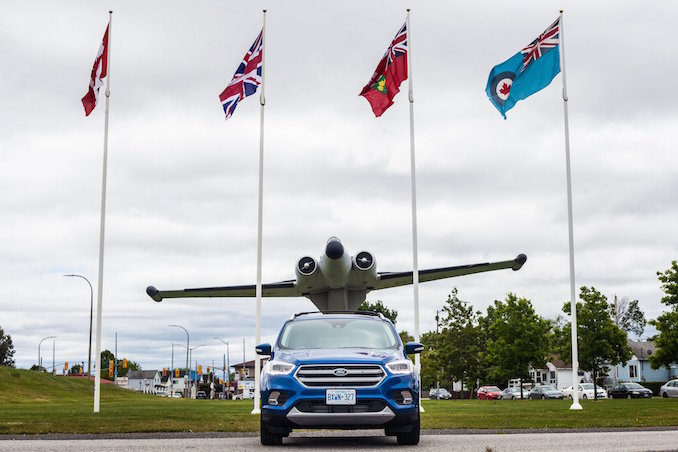 22 Wing/Canadian Forces Base North Bay is located in North Bay. The air force base is the centre of the air defence system for the entire country. It works alongside the United States through NORAD and provides air defence for the Canada-U.S. portion of the North American continent.
There is also a shopping plaza sized bunker here 60 storeys beneath the surface!
Churchill's Restaurant
We ate at a very nice restaurant for dinner while in North Bay. A 30-year institution, Churchill's boasts being one of the top 50 restaurants in Canada. The fine dining restaurant is elegant with a classic cottage feel. The rustic feel goes great with their specialties of meat and comfort foods. Steak with potatoes and seafood dishes are complimented by their collection of great wines.
Do check this place out if you are visiting the town.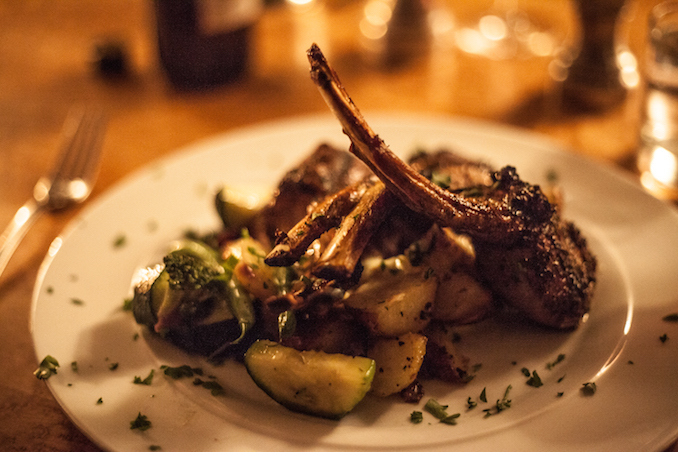 Air BnB Rentals
North Bay has some great Air BnB places like this 3 bedroom house we rented while we were there. It was situated right on the beach and very close to the restaurant and the centre of the town.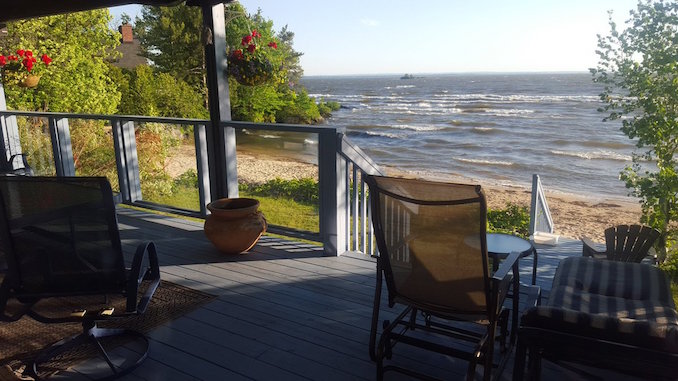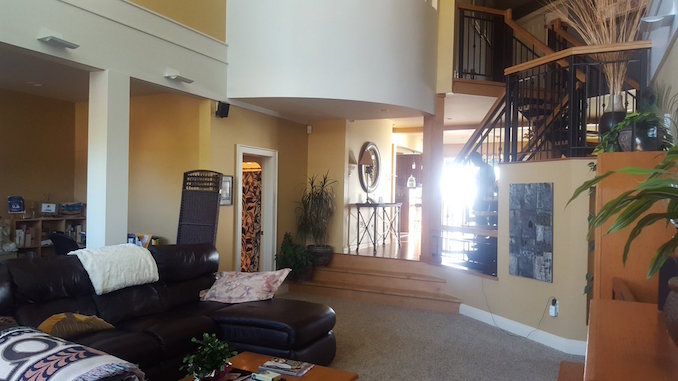 Huntsville
From North Bay, you can head along highway 11 to Toronto. Along the way, you will pass the town of Huntsville, Ontario, the epicentre of prime cottage country. Huntsville is the largest town in the popular cottage region of Muskoka. It is also situated right beside Algonquin Park, a National treasure for Canada.
While passing through the town, be sure to check out its small town charm and even stay the night at one of its AirBnB listings. Many lakeside properties are available.
For more Ontario road trip ideas, visit our Ontario travel column.