Toronto has a long history of being a place where film happens. Whether it is playing New York, playing itself, or playing host to the Toronto international Film Festival, this city has gained a world-class reputation for high profile talent. TIFF is a glittering event that attracts hundreds of Hollywood insiders every September. Even as we may get wrapped up in the excitement of a festival on that scale, it's important to remember the nearly 100 alternative, international, and independent film festivals that run throughout the year. Festivals such as Images, After Dark, and Inside Out bring all manner of international and domestic talent to our city. On a smaller scale we have more local festivals for current or emerging artists that give cinemagoers an opportunity to support local and Canadian film. Perhaps, also, to experience something they never would at a mainstream festival. In the spirit of that, let's take a look at some of the festivals going on this year.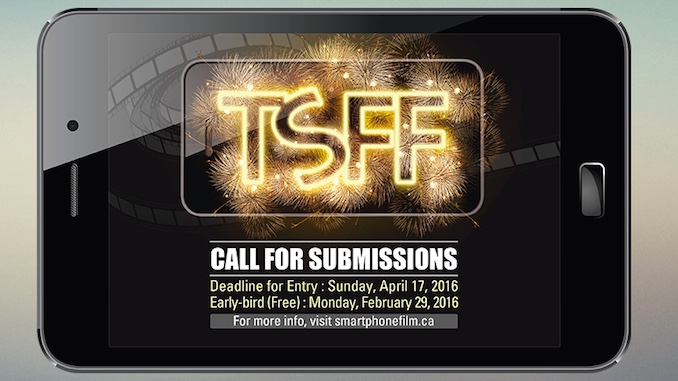 8Fest – Founded in 2008, 8Fest specializes in films made using small gauge equipment. The program is typically made up of Canadian works both past and present. It includes loops, video collages, animations and installations. In addition, 8Fest runs a series of workshops on the art of small gauge filmmaking. There is also a special showcase of 8 films by one artist. Admission is $8 and the artist will be in attendance.  January 29th – 31st.  SPK Polish Combatants Hall (206 Beverley St.)
Parkdale Film + Video Showcase – Now entering its 18th year, the Parkdale Showcase promotes the works of emerging filmmakers and video artists based in the neighbourhood. Originally named "Rehab: Parkdale Film + Video Showcase", the festival was founded with the goal of aiding the area's rehabilitation. Since then the festival has dedicated the program to themes such as "Reclaim", "Reopen" and "Revisit". Taking place throughout Parkdale, from The Rhino to the Dunn Avenue Parkette, this neighbourhood Showcase fills the community with enough local film and installations to make anyone want to live there. Dates TBA. Usually July/August. @pfvshowcase
Blood in the Snow Canadian Film Festival –  Blood in the Snow doesn't pander to casual horror  fans but instead aims for hardcore blood and guts. Some films are a bit too out of the ordinary for the more mainstream After Dark, which allows Blood in the Snow the chance to expose new audiences to the beautifully flawed hidden gems of Canadian horror cinema. Usually takes place in late November at the Carlton Cinemas (20 Carlton St.) @bitsfilmfest
Videodrunk – This festival  is small and seems to like being small. Videodrunk  presents an international mix of indie, genre, experimental and schlock shorts in a way that can feel a little random but works to make this event feel like a casual get together. The small audiences are encouraged to be vocal and talent is occasionally in attendance. This event is licensed and admission is free. Videodrunk also runs a monthly showcase of shorts at The Central. Early December at the Social Capital. Dates TBA. (154 Danforth Ave. – 2nd Floor) @VideoDrunkFest
Toronto Smartphone Film Festival – Currently entering its 5th year, the Toronto Smartphone Film Festival is the largest festival of its kind in North America. Specializing in showing films shot on mobile phones or tablets, the line up of the TSFF will leave you wondering what you yourself can do with your phone.
Late May/early June at the Innis Town Hall (2 Sussex Avenue) @smartphoneff