Andrew Murphy has held the position of Director of Programming with Inside Out since 2012, directing the artistic vision of the annual Toronto and Ottawa LGBT film festivals as well as the organization's year-round programming. In addition to bringing his experience and creative eye to film programming, Andrew's commitment to innovation and supporting Canadian queer artists has been instrumental in developing Inside Out initiatives including the LGBTQ+ Film Finance Forum, now in its second year at the Toronto Festival.
Previous to joining the team at Inside Out, Andrew spent 12 years as Programming Manager for the Atlantic Film Festival (AFF) in Halifax, one of Canada's premiere film festivals. At the AFF, Andrew established strong programming for ViewFinders: International Film Festival for Youth and built the Atlantic Film Festival's LGBT and Midnight sidebar programs – That's So Gay and The Late Shift, in addition to programming Galas and Special Presentations.
When he's not locked in a dark room immersed in queer film, you're likely to find Andrew turning the world on with his smile, commanding the microphone at a neighbourhood karaoke bar with his rendition of Elton John's 'I Guess That's Why They Call It The Blues', or pontificating on the cultural impact of popular music and his many muses, including Emmylou Harris, Linda Ronstadt and Debbie Gibson.
Written by Scott Ferguson, former Executive Director of Inside Out LGBT Film Festival (aka my old boss)
***
Much of my life revolves around working at festival, or travelling to work/attend other people's festivals. I'm very fortunate to do what I do, so here is a triptych of how I spent the last 12 months: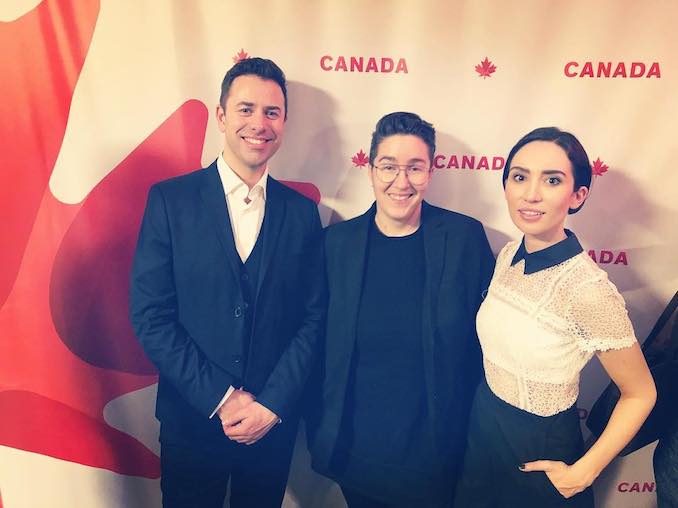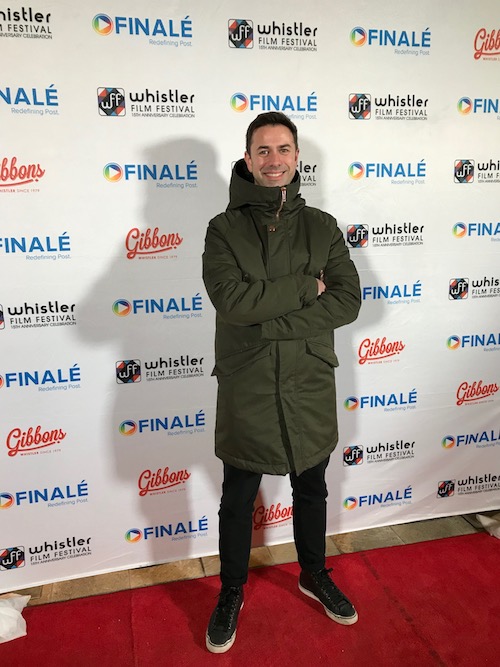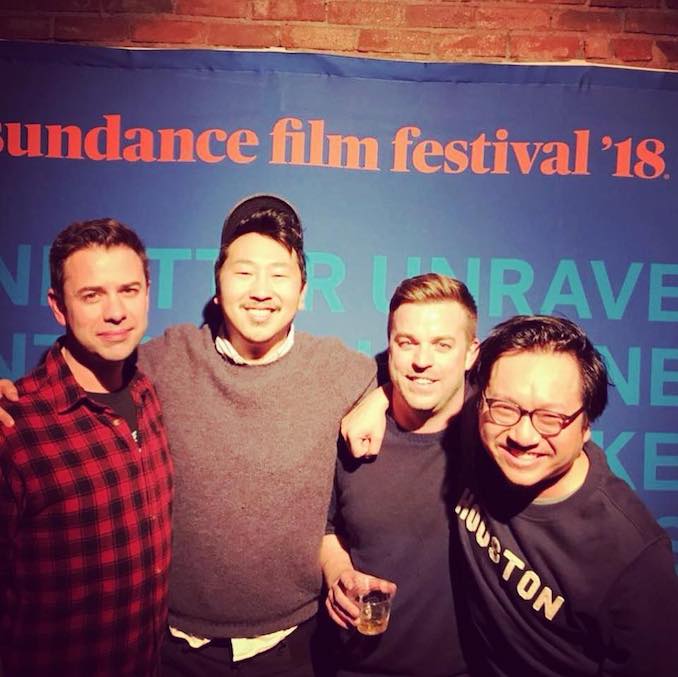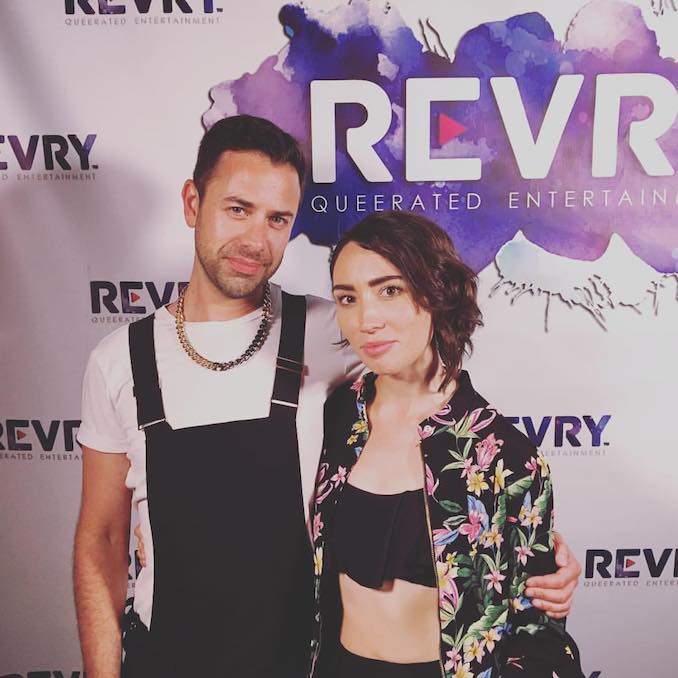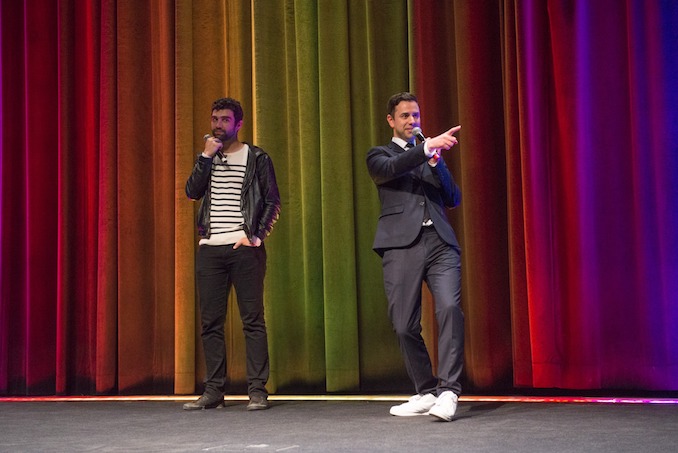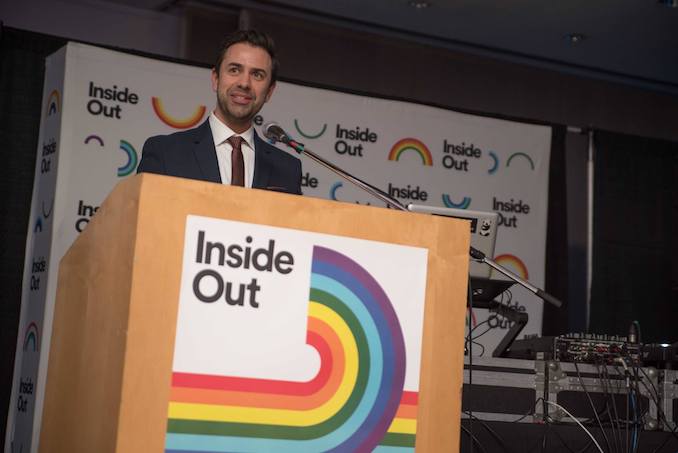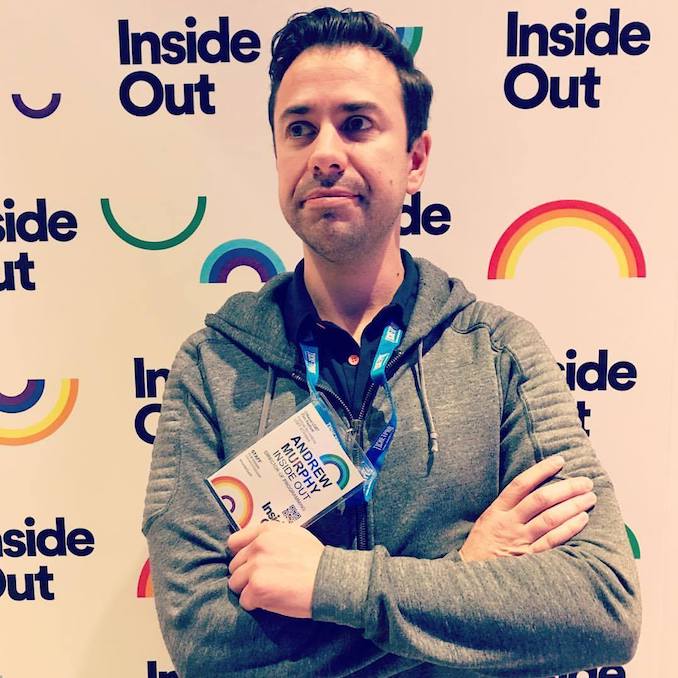 ***
What 'hood are you in?
West End: Little Portugal
What do you do?
Director of Programming for Inside Out LGBT Film Festival (Toronto & Ottawa)
What are you currently working on?
Being my best self and finding that person who loves the me that I love. Just kidding…I'll probably die alone…haha sigh…
Currently working on working on Inside Out Toronto edition – it starts this week and runs through June 3! We have 11 days of film screenings – 132 films total between feature and short film programs – as well as parties and our 2nd annual and world's only industry LGBTQ-focused Producers Finance Forum. This is the culmination of a year's worth of hard work with an amazing team and we can't wait to release it to the world via TIFF Bell Lightbox.
Where can we find your work?
In my mother's memory book, or as I like to call it, "The Family Press Kit". You'll find all sorts of treasures like my 'to scale' dream home floor plans inspired by my favourite childhood board game Mystery Mansion, as well as any number of unimaginative drawings and handy crafts from various Hallmark holidays. Good times.
Or if you meant the film curation, here is the line up for this year's festival! I'm very proud of it 🙂
https://www.insideout.ca/torontofestival/