The Hot Docs Film Festival is turning 30 years old, and we think it is time to celebrate! The festival will run from April 27th until May 7th, giving you plenty of time to see some of the best documentaries the world has to offer.
The film fest was started in 1993 by the Canadian Independent Film Caucus (now called the Documentary Organization of Canada) as a way of celebrating Canadian documentaries. It quickly grew to include films from all over the world, as the audience expanded to 150,000.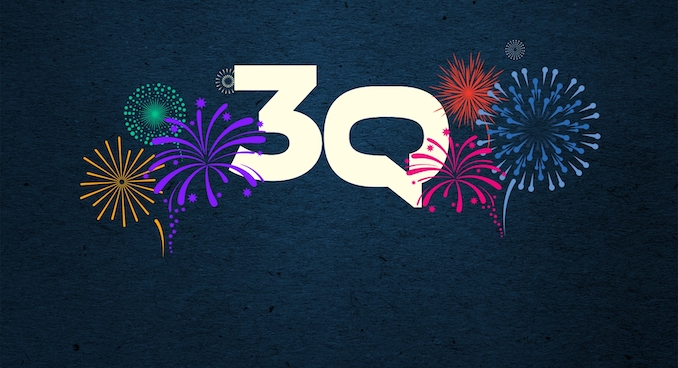 It now boasts 214 films from 72 countries, along with a Podcast Festival Showcase where five outstanding podcasts record their shows live. The Podcast Festival Showcase runs from May 4th to 7th at the Hot Docs Cinema and features popular podcasts such as The Happiness Lab, On With Kara Swisher, Scamfluences, and Radiolab.
It also features a night of storytelling by some of the most popular CBC podcasters such as Anna Maria Tremonti and Gavin Crawford. This special event is being put on to celebrate the 30th anniversary of the Fest, so get your tickets quickly as they are sure to sell out.
With a few hundred films to see, it might be hard for you to decide where to start. Here are a few films you might like to take in:
The Man Who Stole Einstein's Brain | Directed by Michelle Shephard, 78 min.
In April of 1955, the pathologist performing the autopsy on Einstein, covertly steals his brain, with hopes of uncovering the secret to his brilliance. The film depicts this story and what happens in the aftermath.
Wed. May 3 – 6 pm – Hot Docs Cinema
Fri. May 5 – 5.30 pm – Isabelle Bader Theatre
Still: A Michael J. Fox Movie | Directed by Davis Guggenheim, 95 min.
Canadian icon recounts his improbable rise to Hollywood alongside his diagnosis of Parkinson's Disease at the age of 29.
Mon. May 1 – 6.30 pm – TIFF Bell Lightbox (TBLB)
Fri. May 5 – 6.30 pm – TBLB
Sun. May 7 – 10 am – Hot Docs Cinema
The Lebanese Burger Mafia | Directed by Omar Mouallem, 103 min
The Burger Baron franchise, popular in Alberta is the subject of this film. The filmmaker captures the trials and tribulations of Arab immigrants while uncovering the saga of a fast-food chain with mysterious origins.
20 Days in Mariupol | Directed by Mstyslav Chernov, 94 min.
A journalist and his colleagues get trapped in Mariupol for 20 days while the Ukrainian War rushes on around them. This Sundance award-winning film exposes the unspeakable horrors of the Russian invasion and its propaganda machine.
Sat. April 29 – 2.45 pm – TBLB
Thu. May 4 – 5.30 pm – Isabelle Bader Theatre
Seven Winters in Tehran | Directed by Steffi Niederzoll, 97 min.
In 2007, 19-year-old Reyhaneh Jabbari was convicted of murdering the man who raped her. After being sentenced to death by hanging, her protest made her a symbol of resistance and women's rights.
Mon. May 1 – 1.45 pm – Isabelle Bader Theatre
Sun. May 7 – 3.15 pm – Scotiabank Theatre
The Longest Goodbye | Directed by Ido Mizrahy, 87 min.
This film follows the work of the NASA psychologist who is tasked with protecting the mental health of the astronauts who have signed up for the Mars expeditions. They will be leaving the Earth for three years and will need to prepare for this long-haul adventure.
Sun. April 30 – 3.30 pm – Hot Docs Cinema
Thu. May 4 – 7 pm – TBLB
Sat. May 6 – 6.30 pm – TBLB
Another Body | Directed by Sophie Compton, Reuben Hamlyn, 79 min.
An engineering student investigates the intersection of deepfake technology and porn after seeing her own face on another body in an adult video.
Fri. April 28 – 8.45 pm – Isabelle Bader Theater
Sat. May 6 – 3 pm – Scotiabank Theatre
Someone Lives Here | Directed by Zach Russell, 75 min
A young Toronto carpenter starts to build life-saving shelters during the pandemic for people to escape the cold winter. His actions get international attention but major push-back from the city.
Sat. Apr. 29 – 5. 30pm – Hot Docs Cinema
Thu. May 4 – 4.15 pm – TBLB
***
These are just seven of the amazing films the festival has to offer, so if you don't see what you want here, head over to the Hot Doc's website to find out more.
Single tickets are now on sale for $19- $26 or you can get a package deal for as low as $99. For more information on tickets click here.