When Marjorie Chan was first introduced to the play The Chinese Lady by Lloyd Suh, it was the first time she had heard of Afong Moy's name. As a Chinese Canadian, and as an avid reader, she felt a sense of shame not knowing the story of the first known Chinese woman to step foot on American soil. This, too,  sparked my curiosity in Moy's story. How had I not heard about her before? When asking around apparently not many do.
In 1834, Moy was brought over from China to America by merchants. "When she first arrived, the public generally responded to China in a positive way. On the edge of patrician orientalism, the perceived "Orient" was one of exoticism, beauty, dignity, and revered history. The Carnes merchants, Francis and Nathaniel G., and the ship captain Benjamin Obear, who brought Afong Moy to America, took advantage of this perception, using the sensual stimulus that came from marketing China trade goods with an exotic. They played on, controlled, and mediated the public's consciousness of her visual difference—her bound feet, Chinese clothing, and accessories—all to promote their goods." (source:LitHub.com)
During her 17 years of being a curiosity in the western world, Moy went from a marketing gimmick to a spectacle. She became a public sensation when P.T. Barnum started managing her. Moy's "oriental" showcase drew curious onlookers from her "exotic" appearance to even the use of chopsticks. And her story is a fascinating one that came at a time in American history where there was a cultural upheaval. Colonization, slavery, and the status of women all came into the forefront.
The Chinese Lady goes beyond a historical story told on stage and brings awareness of how Asians are perceived in Western society. We had a chance to speak with Marjorie Chan, the play's incredible Director, to learn more.
What was your reaction when you first learned about Afong Moy's story?
MC: On my first read of the play of the play, my first reaction was why had I not heard of her before! I looked back, at a book I had previously read called, "The Chinese in America" by Iris Chang and lo and behold, there was Afong Moy! There isn't very much about her in that book, and I didn't retain it, obviously. The book "The Chinese Lady: Afong Moy in America" by Nancy E. Davis has much more historical information. (Though the play itself is not a historical play in the strictest sense).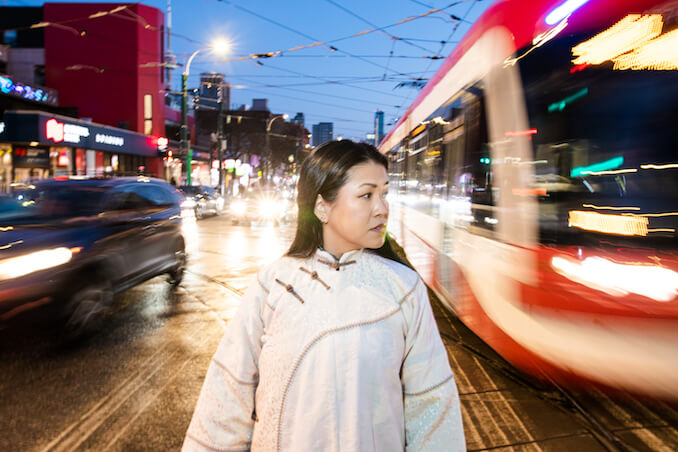 Afong was brought over and "exhibited" to feed to the Westerner's interest in things that appeared "exotic" at a very young age. When you tell people about this story what's been the reaction?
MC: People's reactions depend on their knowledge of such problematic exhibitions and 'human zoos.' There is such a long history of exploitation of people for supposed cultural reasons. Afong Moy, herself was brought over and exhibited in large part to sell furniture.
Afong's story is told with a softened narrative. She was often portrayed as a "performer" rather than most likely being held captive and on display as a show oddity. There were even research that stated her opinions were "respected"(according to Wikipedia). Thoughts?
MC: For sure there is a stark difference between Afong Moy's experience versus someone like Sarah Baartman, also known as the 'Venus Hottentot'. There is some evidence that Sarah left Africa willingly to be a part of a display, but ultimately the abhorrent treatment of her resulted in even her human remains being exhibited. In the end, Nelson Mandela requested she be returned to South Africa and given proper burial.
Again, it is hard to say what is completely accurate even in the historical accounts of Afong Moy's time in America. Suffice to say, in spite of perhaps more 'civilised' practices in her exhibitions, she undoubtedly was still captive in her circumstances.
This two-person play tells her story – can you tell us about her relationship with Atung?
MC: Atung appears in historical accounts although there is no evidence that they ever maintained a long term relationship as depicted in the play. In the play, he is represented as interpreter and manservant. There is a mutual dependency on each other and as the 'performance' evolves so does their relationship.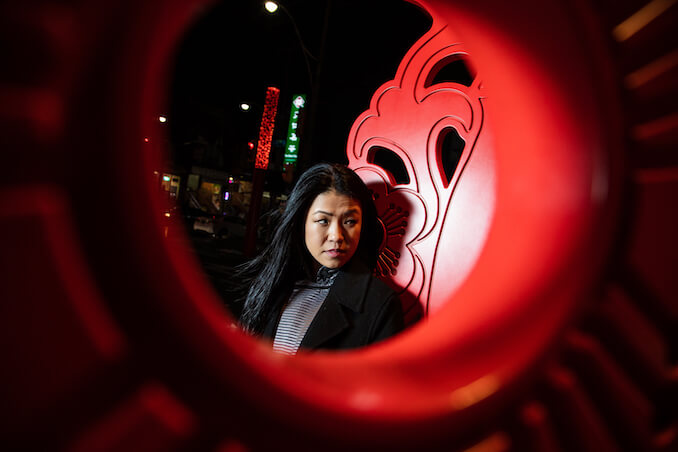 There are so many themes in this play beyond Afong's obvious story. What do you hope the audience will learn from seeing this?
MC: Obviously there is the historical interest in such a figure as Afong Moy, but in the end it is a modern play with contemporary themes. It speaks to our current and ongoing perspectives on how Asian women are viewed then and now. The brilliance of this piece is that in addition to the historical, it also gives us space to contemplate a contemporary gaze.
What do you wish people to know about A Chinese Lady?
MC: The play is extraordinarily crafted and I am so grateful to have read it and been invited to engage with it. I am a huge supporter of Canadian work, and the bulk of my work is with Canadian artists. However, I think the opportunity for artists and audiences to experience relevant work from the States or from around the world is always enlightening and valuable.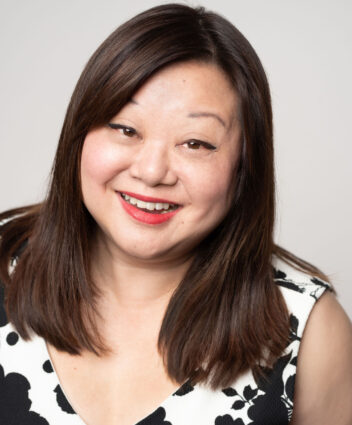 The Canadian Premiere of The Chinese Lady by Lloyd Suh, directed by Marjorie Chan, and featuring Rosie Simon and John Ng, tells the story of Afong Moy. Dark, poetic, and whimsical, the play is a searing portrait of Western culture seen through the eyes of a young Chinese woman.
This Studio 180 production with fu-GEN Asian Canadian Theatre Company in association with Crow's Theatre, will run May 2 – 21 at Crow's Theatre. For more information and for tickets visit the site here.