When Weslodge restaurant first opened in 2012, it was a refreshing change from the many other restaurants. Walking into the dining room was unlike any other. First impressions leaned on a more masculine feel in aesthetics. A "modern saloon" festooned with old fashioned photos  is what was often the best way to describe the feel. We immediately thought wild, wild west type menu that leaned heavily on meaty dishes and they were consistently good. Weslodge continues to be a popular a restaurant and bar for locals and tourists alike.
Often a hotspot for entertainment parties, Weslodge is secured months, if not a year in advance, for high profile parties during the Toronto International Film Festival. Last year, we snagged an invitation to cover the film Darkest Hour official party with actors Gary Oldman and Kristen Scott Thomas along side industry moguls all within arms reach. Even with a packed room and onlookers pressing their noses against the windows they managed to keep everyone charmed with their hospitality.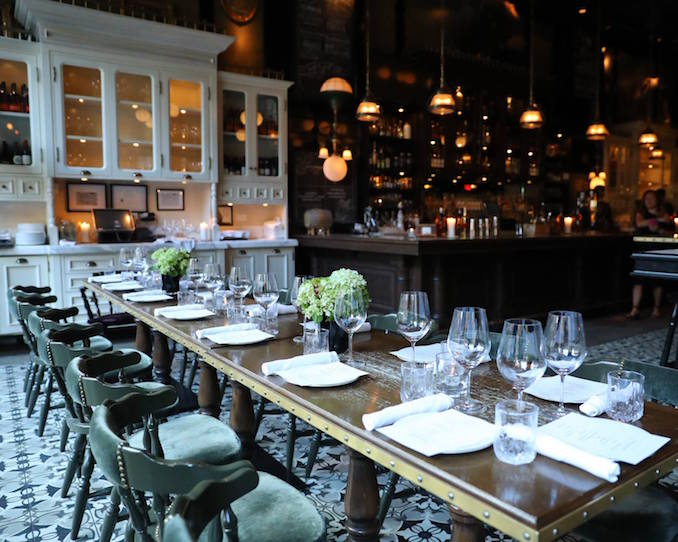 Then there's the expansion to Dubai where Weslodge offers a modern take on North American cuisine food with an epic view from the 68th floor of the JW Marriott Marquis. Veal chops from Alberta, Canadian lobster and poutine. You get the picture. And they've already won several industry awards including Design MENA's Interior Design of the Year: Bars and Clubs (Navigate Design). Recently it was also named in the Top 5 "Best Cocktail Bars" in the Middle East by Tales Spirited Awards.
Here in Toronto, diners are still coming in a steady stream with no surprise given the food and service continues to be top of the game. Our most recent visit had us exploring a few new menu items recently added by Executive Chef Ben Heaton giving us more reasons to return. We're also keeping an eye on special one-day foodie events like the  upcoming outdoor Fried Chicken Pop-up (August 18). If you haven't tried their award-wining southern fried chicken then you may want to check it out!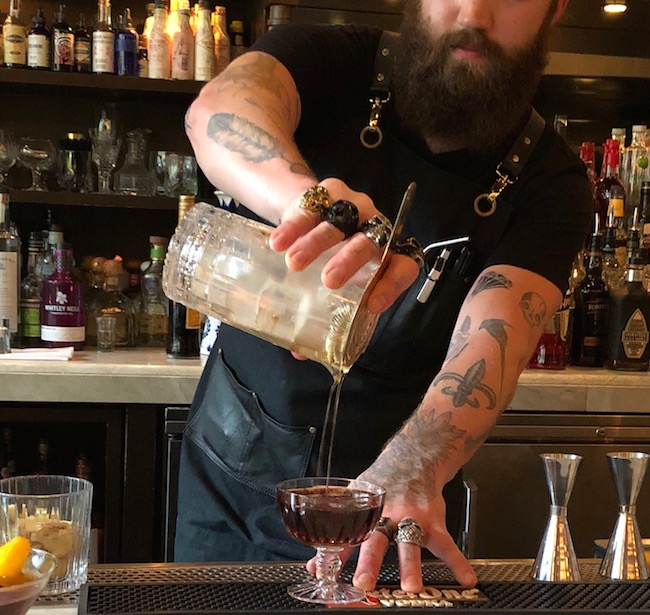 The cocktail program is one of the best in the city. With Isaac Viner, who's also the head bartender at Bisha Hotel as well as opening the bar at Weslodge Dubai, has created classic cocktails with a modern style and then there's the fabulous stories behind each of them. The Hanky Panky, for example, is an iconic cocktail that was first created in the early 1900's by a woman named Ada "Coley" Coleman from the Savoy Hotel which is still considered to this day one of the premiere cocktail bars in the world, as explained by Viner.  As one of the first in a string of  "famous barmen" in America she made it for an actor/director Charles Hawtrey "and the reason why it's called the Hanky Panky was because she wanted to create a nice stiff drink for after work. She came up with this and when he first tasted it he said "This is a real Hanky Panky," and that's how it got it's name. At Weslodge the variation is described as a sweet martini with gin, vermouth and a touch of bitters that's great before dinner or after.
Weslodge is located at 480 King Street West in Toronto.
Here a sneak peek at some of the new menu editions and few all-time favourites…