In our bustling city full of things to see, do and eat, can we truly learn to take the time to relax? That's a challenge for many of us with so little time and so much that we want to do. We are lucky to have all the choices, but when you are pressed for time and need to escape the everyday, what can you do? We've all heard of a "staycation" but can we truly relax and feel like you're away?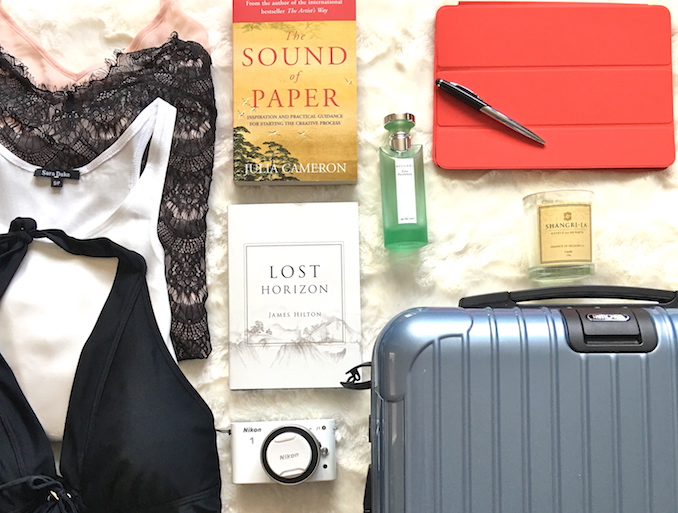 Staycations are increasing in popularity and when done right, can help you feel relaxed and rejuvenated. I've done this a few times in our city and to fully get into vacation mode I have a checklist on my mind, and yes, you can feel relaxed in even 24 hours if you allow yourself to leave your daily routine!
Recently, I had the chance to stay at the Shangri-La Toronto downtown on University Avenue. The hotel's location is just removed enough from the busier areas in the core yet within walking distance to many areas I love including theatres, sports venues, restaurants, nightclubs and shopping.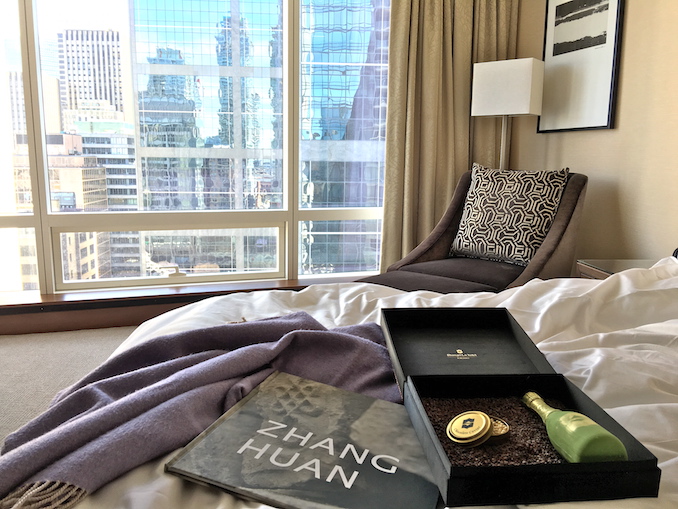 I desperately needed a break after the cold winter but didn't want to commit to a full trip elsewhere. I figured, hey, what I would save on airfare certainly could be used towards a really good staycation. On this mini getaway, I had decided to not plan too much. My goal was to unwind and unplug. With two books in hand, sketch pad, and swimsuit I was prepared to fully immerse myself in nothing more than maybe kickstarting my creative flow. Hey, if you're going to splurge, it better be worth it, right? What I soon realized was that there were many appealing factors at this hotel that made for the ideal getaway.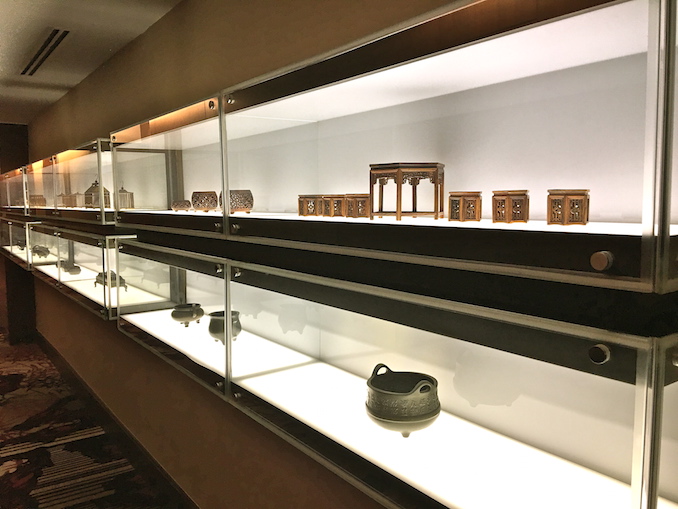 For the Art Lover:
I soon discovered that after wandering through the hallways I wanted to learn more about the artwork scattered throughout the hotel. Museum pieces are located on each floor running along the corridors. Rooms have asian accents in ceramics and wall art. Most intriguing are the specialty suites like the 'Zhang Huan' that featured his artwork throughout. Even the bathroom includes one of his contemporary works above the extra large soaker bathtub – a  bird in flight that is an extension of the powerful sculpture found at the foundation of the hotel.
Inside the suite were a few books about the artist t0 satisfy my curiosity. So much for bringing my own books! But that's okay! Zhang Huan is considered one of the most provocative contemporary chinese artists of today and as an art lover I didn't even need to leave the building to find inspiring artwork. His work has international recognition and he's exhibited in Milan, Paris, Chicago, New York, and here in Toronto where he had a solo show at the Art Gallery of Ontario. When the Shangri-la first unveiled his sculpture 'Rising' in front of the glass windows, there was much press about his elaborate work including several writes ups in the Globe and Mail. The 22-tonne stainless steel work is quite a powerful fixture and the theme can be found in some of the most discreet places throughout the hotel. Looking out of stunning Owner's Suite you will find a couple of red birds overlooking the city line ready to take flight.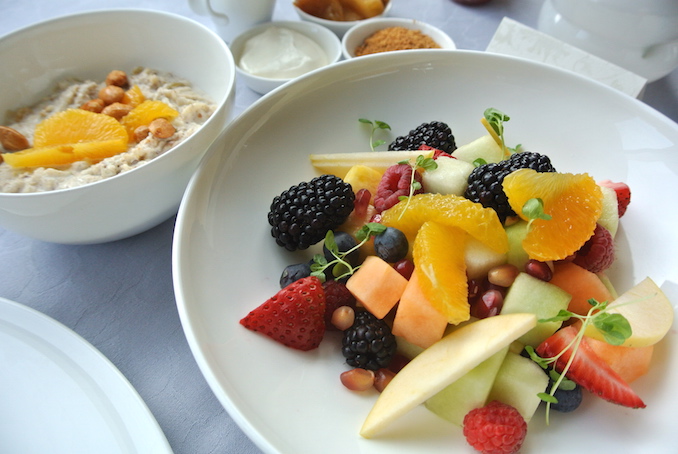 For the Foodie:
Seeking out good food hits high on my list of priorities when travelling and I'll often research the heck out of where to eat wherever I travel. I get excited about the hottest restaurants but also great local hang outs and street food offerings. Food has to be worth the visit and Bosk Restaurant is truly a gem in our city. Tucked discreetly behind the bar, is a dining room modern classic in feel. Executive Chef Damon Campbell leads the hotel's signature restaurant with notable credentials that spans well over 18 years globally. He's worked in four different countries in leading kitchens including The French Laundry, Diva at The Met and Lafite. He's also completed states at Alain Ducasse, wd-50 and McCrady's restaurant. In addition to his travels, Campbell was selected as team captain for Culinary Team Canada and competed in Switzerland and Luxembourg bringing home 4 gold medals. During my stay I had a taste Chef Campbell's new spring menu that featured what was in season and local. Something Chef Campbell loves to bring to the table with a global approach.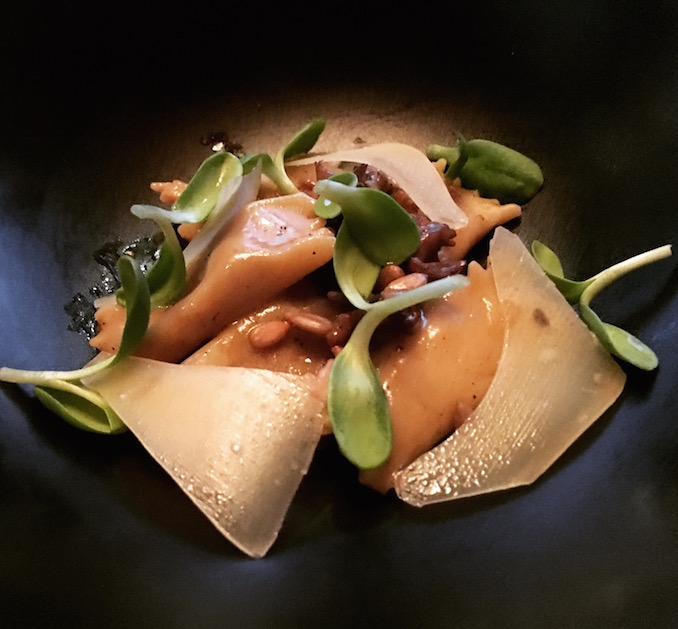 For Inspiring the Soul:
If you're looking to truly unwind, the pool and spa areas are the perfect places to retreat. Privacy cabanas are fitted with comforts for a truly relaxing time. A television set is there for you should you just want to laze around and draw the curtains, maybe even have a nap! Adults only time ensures that little guests are not splashing around you. A gym and studio is located on the floor for work outs at your leisure. Specialty classes like yoga are also available for drop in but if you're a little to shy, you can always do yoga in your own room. A yoga mat is there as are pre-loaded yoga sessions on the iPads in the rooms! If you're looking for a beautiful spa experience, the Miraj Hamman Spa by Caudalie is here. This time of year, you may want to go for the Hammam treatment where you're tired winter skin gets polished just in time for warmer weather.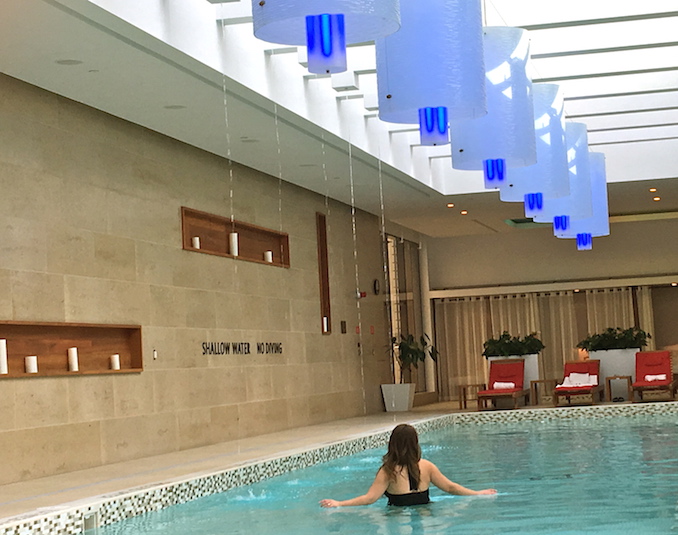 For the Music Lover:
Sipping on afternoon tea is a treat with over 75 tea selections and a tea sommelier to help you. Night time cocktails here already are a treat and the live music performances daily in the Lobby Bar that is definitely worth the lingering time. It's like being in an intimate concert. Or you may want to visit the Champagne Wall for a something more celebratory. When I had visited, the sommelier mentioned there were 47 types of champagne housed right here. Bottles range here from $125 to $5000 each. When it comes to trying to decide on what to have? She suggested something like the always loved brands including Tattinger but also try something not as well known. She's also very much in favour of organics lately.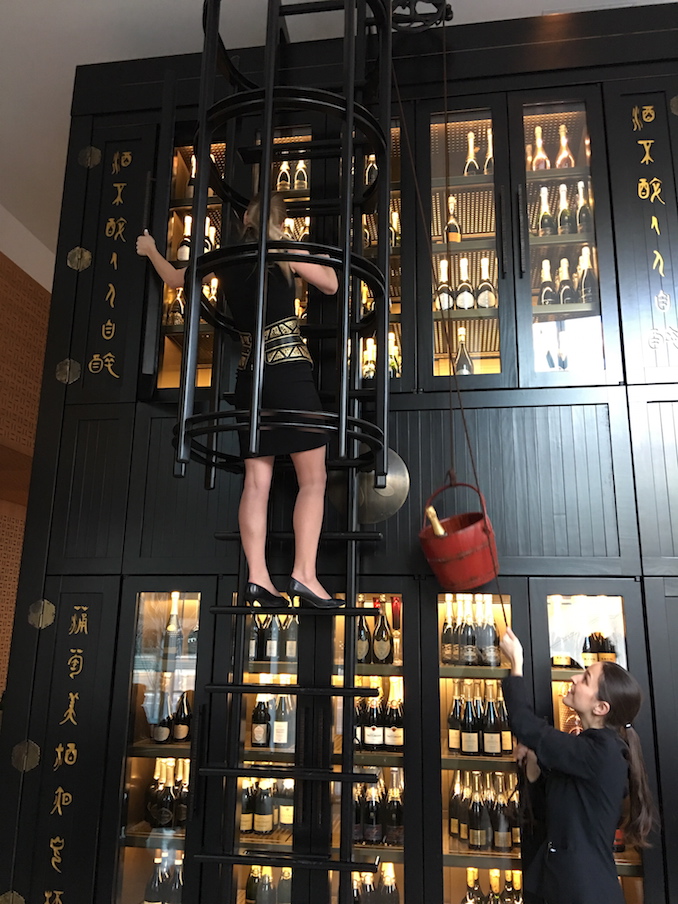 What else to do if you're in the area?
The best way to reconnect with your city by foot and there are many great places to explore. Many places are within walking distance including the theatre district where you can almost always catch rush tickets for the hottest shows with Mirvish Productions, Toronto Symphony Orchestra at Roy Thomson Hall, National Ballet, and Second City. If you love art, take a leisurely walk down to Harbourfront Centre to visit the Power Plant Contemporary Gallery (admission is free year round) or visit the World Stage for contemporary dance performances. Poke into the Craft & Design Studios to discover local works of art in ceramics, glass, and metal. Head north a few streets and visit the Art Gallery of Ontario, 401 Richmond Art Studios and the shops along Queen Street West. As the warmer weather approaches you'll also find the endless festival schedule that offers even more to see and do in the area including Luminato, Contact Photography Festival, TD Toronto Jazz Festival, HotDocs Film Festival, TIFF,the upcoming Brain Project where over 100 brain sculptures will be dotting our cityscape, and so much more.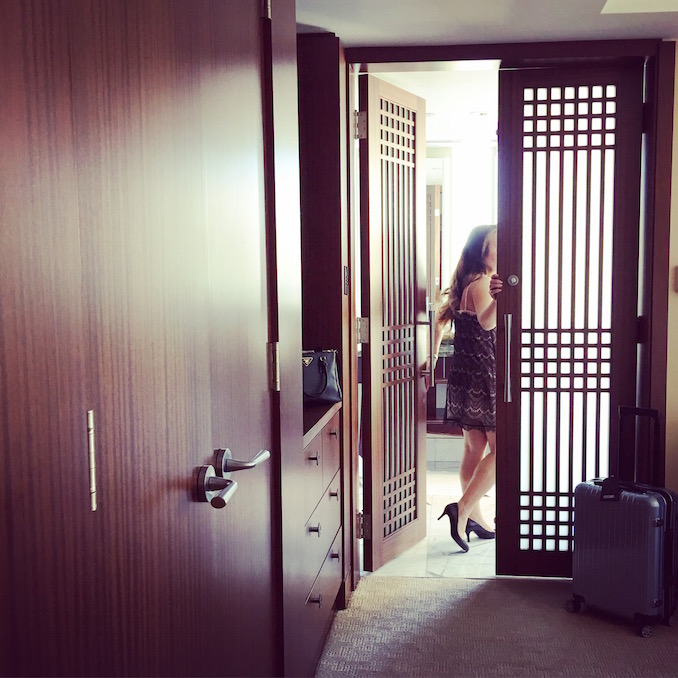 Need a staycation? Time to play in our own backyard!