There's a new app that gives you zero excuses when it comes to maintaining your New Year's resolution to take your personal fitness game (or lack thereof) to the next level. Enter Fitrep, an app that offers a community of diverse and vetted certified personal trainers and therapists from across Toronto who will train you in the location of your choice.
Think of it as the Uber of the personal training world.
Whether you'd rather travel to the trainer, or save time and have them come to your home or condo gym, in a few clicks, Fitrep displays a selection of trainer profiles that feature bios, rates, and areas of expertise – anything from yoga and Pilates, to boxing, MMA, and HIIT. You're free to try out different training styles to keep your workouts fresh and interesting. Because all of the trainers are certified and rigorously vetted four times, you know you won't end up with an unplanned injury or bogus advice.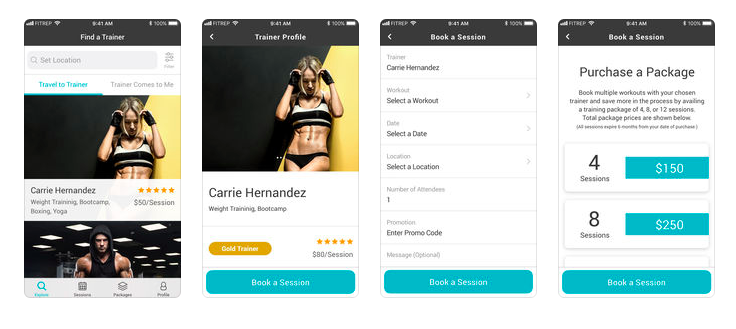 For busy professionals, the nice thing about that app is that you can fit in your choice of workout when you want and where you want, eliminating the need to commit to any sort of set weekly schedule or pricey barely-used gym membership. You can book multiple workouts with your trainer, or switch it up with whichever trainer happens to be available to fulfill your request. Maybe all you're looking for is a few sessions to kick start an effective and efficient personal fitness routine – that's totally fine. Especially for those new to the workout world, personal trainers can help define goals with unique, efficient and personalized workout plans that you didn't know you were missing on your life.
Busy schedules aside, Fitrep renders personal training attainable to those who can't afford regular personal training sessions – especially with Toronto's already brutally high living costs. With the app, membership fees of a gym – and those sneaky recurring subscriptions – are also removed from the equation. Download and use of Fitrep is completely free as well.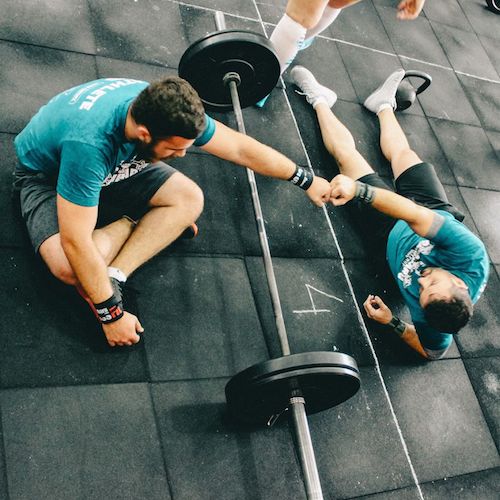 In addition to booking a training session, the app also tracks your progress. Further helping your fitness cause, Fitrep's online magazine offers expert insight on everything from timesaving workout hacks, to tips to beat workout laziness or become a morning person, and hearty soup recipes.
For trainers looking to expand their reach and grow their business, Fitrep offers a good – and incredibly easy – opportunity to do so. Trainers are free to set their own rate and schedule and can benefit from client feedback features. Trainers receive bi-weekly payments straight to their bank accounts.
Download Fitrep here.