For two weeks food lovers are invited to discover, or re-discover over 220 restaurants in and around the city during Summerlicious (July 8 to 24, 2016).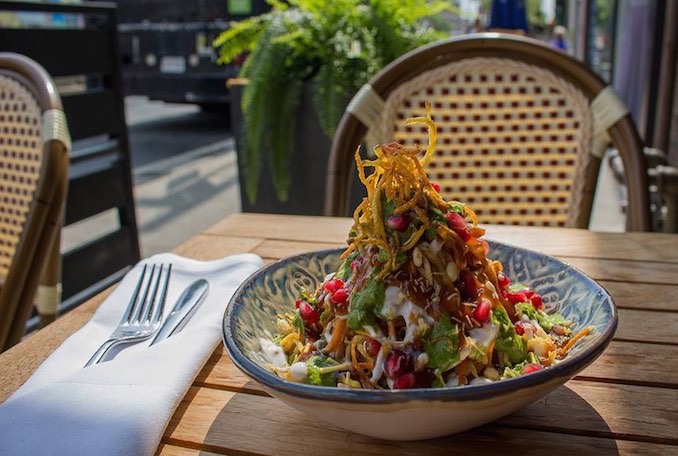 There are many choices ideal for date nights, business lunches and even for families during Summerlicious. As someone who eats out A LOT, I often get asked for recommendations on where to go, especially this time of year when the restaurants showcase some of their best dishes on  prix fixe menus.
I would be lying if I told you that I really don't want to share my list only because I selfishly want to ensure I could secure my spots with friends and family. But here it is! A  few of my favourite hidden gems — as well as those from our food loving team here at Toronto Guardian.
Auberge du Pommier (4150 Yonge Street) French Cuisine. This restaurant is nestled uptown in a quaint cottage oasis amongst the bustle of nearby office buildings. It's been a recent favourite but has been serving patrons since 1987. Noteworthy items on the menu include their Chicken & Leek Terrine, Pan-roasted Atlantic Salmon, Coulotte Steak, and Lemon Ricotta Ravioli is great for vegans.
Beaumont Kitchen (Saks Fifth Avenue, CF Sherway Gardens) West Coast, Mexican, Middle Eastern Cuisine. Located insdie the shiny new luxury department store is this casual restaurant. Dishes are not heavily sauced or complicated reflecting a more natural and laid back cuisine. Try the Watermelon & Tomato Gazpacho and save space for the Ricotta & Orange cake.
Bosk (Shangri-la Hotel) Contemporary, Canadian, International. We often think of Momofuko's when I mention going to this luxury hotel for a meal but I tell my friends not to overlook the signature restaurant that's tucked away discreetly on the other side of the bar. Think asian flavours and Canadian influence. This restaurant consistently delivers intriguing dishes and stellar service. Drooling over the Smoked Ontario Trout appetizer and the Kunan Farm Braised Pork with fragrant coconut rice entree. And yes, Momofuko is also on the Summerlicious list.
Bodega (30 Baldwin Street) French, Mediterranean. Foodies love this tree lined street and the concentration of cafes and restaurants. This casual and inviting space also has a patio enjoy as the summer days and nights go by. Try the Warm Calamari Salad as well as the Duck Confit & Succotash.
Chiado (864 College Street) Portuguese, seafood, Mediterranean. Chef Silva's traditional Portuguese cuisine has attracted a steady clientele of loyal diners to his restaurant. Specialty is fish and wines. Try the Grilled Squid with lemon, olive oil, coriander and garlic or the Fillet of Seabream with a warm salad of green beans.
Diwan (Aga Khan Restaurant, 77 Wynford Drive) Indian, International, Middle Eastern. There's something very special happening here as Master Chef Mark McEwan and Chef de Cuisine John Kovac present a menu that highlights flavours from exotic places. Sumac-Dusted Salmon with saffron pearl couscous, dill labneh and chermoula has us excited just at the thought and the Rosewater Buttermilk Panna Cotta with Pistachios & Currants is a sweet way to finish off.
Frank (Art Gallery of Ontario 317 Dundas Street West) Canadian, Contemporary. After you've taken in the latest Lawren Harris exhibit enjoy Summerlicious here where seasonal and local is always top of mind. Rhubarb & Ginger Pork Ribs with grilled corn, habanero, green chili relish and queso fresco is perfect summer splendour or catch the last final days of Song Dong's Courtyard exhibit and try the Asian inspired entree of Gochujang Grilled Tofu with kimchi fried rice, crispy shallots, vegan XO sauce.
L'Unita Enoteca (134 Avenue Road) Italian. This neighbourhood favourite follows a fantastic range of classics that highlights slow food cooking techniques. Everything here is made from scratch including the bread. Sweet Corn Pappardelle with East Coast mussels is delicious as is the Vanilla Pound Cake with strawberry conserva, lemon curd & meringue.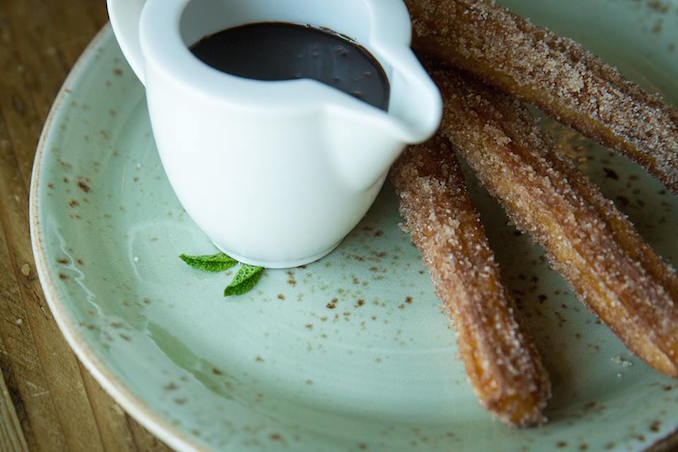 Los Colibris (220 King Street West) Mexican. Chef Elia Herrera prepared the entire Summerlicious menu with family recipes form her hometown in Veracruz, Mexico. Enchiladas Rojas made with chicken confit, guajillo sauce, cream, cotija cheese is a great choice as is the Carnitas Tostada made with slow cooked pork, cilantro, onion, lime and refried beans. We can't seem to stray away from the Churros with Dulce de Leche but the Strawberry Tamal with berry compote sounds very summery!
Luckee by Susur Lee (SOHO Metropolitan Hotel, 328 Wellington Street West) Chinese. Chef Susur Lee features a "Nouvelle Chinoise" cuisine that features classic dishes from various regions including Guangzhou, Hunan, Shanghai and Szechuan areas. He known to respectfully update traditional and familiar dishes.  Try the Szechuan "Mouth Watering" chicken salad and the Char Siu Beef Short Ribs.
Peter Pan Bistro (373 Queen Street West) Canadian. Known as "The Pan" amongst my earlier years this corner bistro offered up real good comfort foods. Time for a revisit! Try the Bacon Veiled Pork Tenderloin with Mustard braised dandelion, turnips and radish and try to savour the Fresh Baked Madeleines with Lavender lemon curd.
Pukka (778 St. Clair Avenue West) Indian. The dishes elevate Indian cuisine as we know it. Menu is created by the various regions from each of the chefs. Pukka Chaat is a favourite and Butter Chicken enthusiasts will love it here.
Scaddabush Italian Kitchen & Bar (382 Yonge Street, Unit 7) Italian. The casual rustic restaurant is great for work lunches and family dining. Warm service has always come with the traditional Italian dishes. Fresh Mozzerella is done in house daily and worth every mouthful. We also have our eye on the Potato Parmesan Crusted Snapper and the Tiramisu…of course.
The Chef's House (215 King Street East) Canadian. This is a student-focus learning restaurant with culinary up and comers at George Brown College known to produce some incredible chefs. Extensive Summerlicious menu offers dishes like Niagara Prosciutto with asparagus, butter lettuce, eggs, mustard dressing and Salmon Steak with Soy-Ginger Sauce served with Soba Noodles and sauteed spinach.
The Monkey Bar & Grill (3353 Yonge Street) Canadian, Contemporary, International. Classically trained Chef Richard Fox-Revett is passionate about fresh and flavourful dishes on his menu. He and his staff are very knowledgeable and his menu has several items that are gluten free and paleo-friendly. Warm Goat Cheese with balsamic-roasted pears, spiced cashews and mixed baby greens sounds divine as does the Roasted Rack of Lamb entree. Dessert offerings includes the Eton Mess with lemon curd, whipped cream, meringue, and strawberries.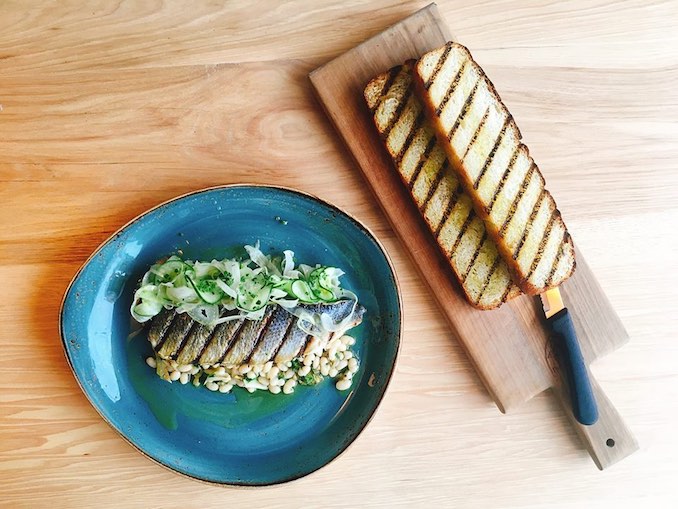 Ufficio (1214 Dundas Street West) Italian, Seafood. Prefer a pescaterian menu? The cozy restaurant does it right. Flavours and presentation all work well here. Arancini is dreamy  and I adore Spaghetti Cacio e Pepe. But I admit the Gnocchi Fritti with oyster mushrooms, peas, creme fraiche and chili is calling my name next.
All reservations can be made by phone (let them know you're interested in partaking in the Summerlicious offering) or online. For more information visit the official website for Summerlicious 
What have you tried so far? We'd love to hear your recommendations. Tweet us @TORguardian or tag us on your Instagram photos