Love cooking but hate the time it takes to prepare something nutritious and delicious? Me too. Do you wish you didn't have to spend over an hour each week on your food shop? Traipsing around a vast food store is enough to knock the creative winds out of any budding chef. Luckily, help is at hand from HelloFresh.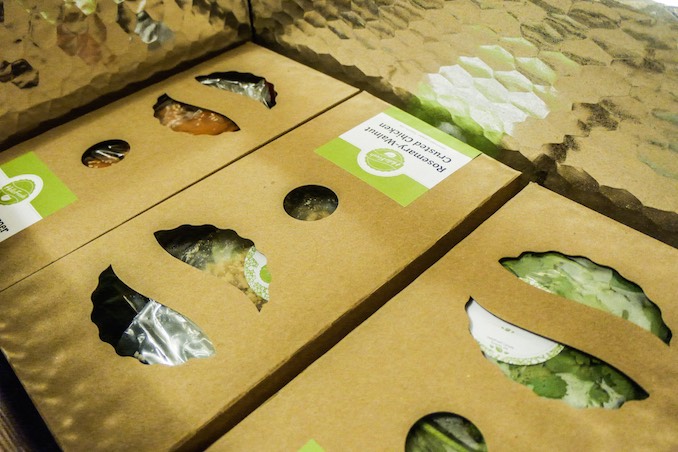 Delivered straight to my door, my boyfriend and I took turns in rustling up the goods.
First up was the rosemary-walnut crusted chicken, served with salad and potatoes. I found this to be totally delicious and well beyond the standard of chicken dinner I would usually rustle up on a week night. Whilst I was totally full and satisfied, my boyfriend was angling for a few mouthfuls more, that said – this was the only dish from our box that didn't quite plug the endless fortress that is the stomach of a 6ft 2 man in his 20s.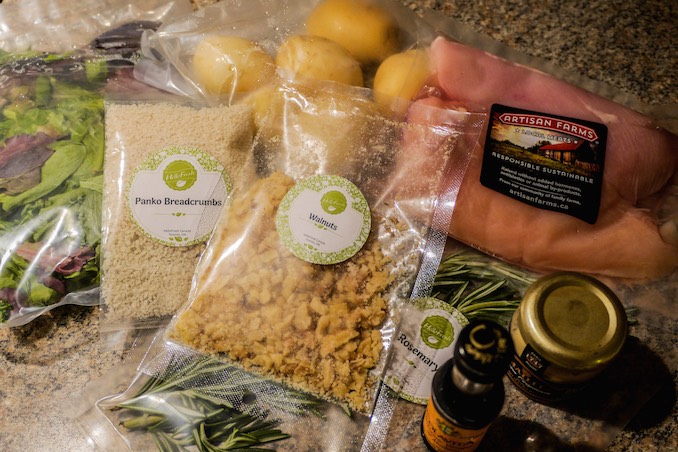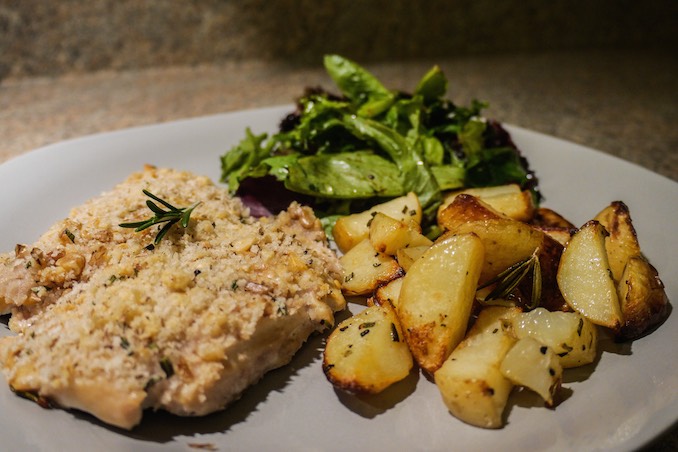 The next night presented my favourite meal of the lot; Pork al Mojo with Cuban rice and beans, which I very much felt was of restaurant quality. Gluten free and dairy free, this was a tasty, hearty and relatively guilt free main course and I will admit, I now have the recipe pinned to my fridge.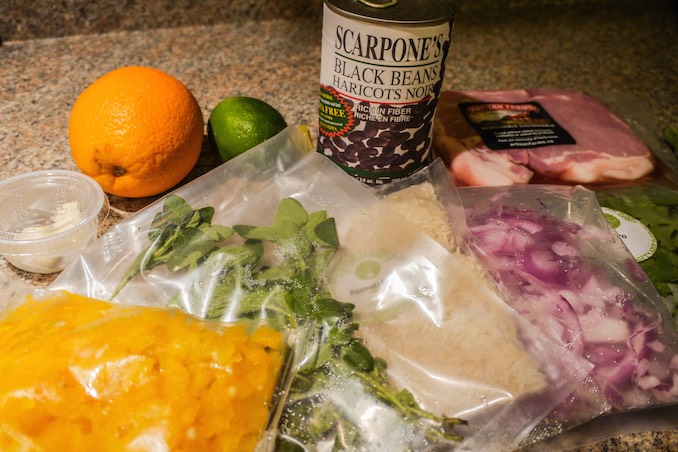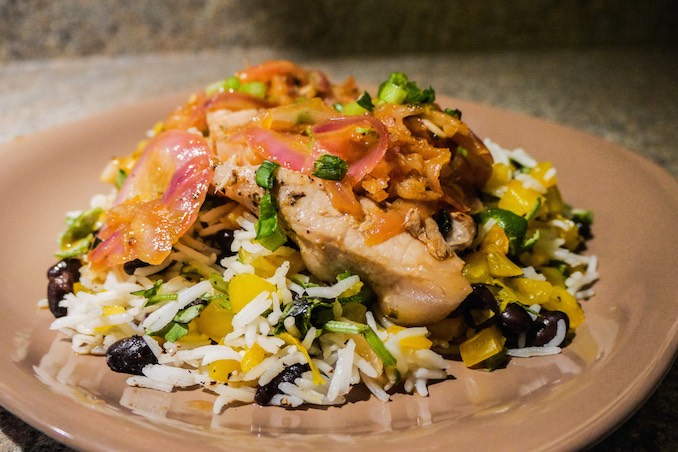 Finally, we had the juicy Lucy burger with onion jam and charred baby gem lettuce, which again was far more gourmet than anything I would usually create on a work night.
The Hello Fresh boxes really mixed up my meal plans, giving me a source of excitement when I got back home after work; each dish felt like an event!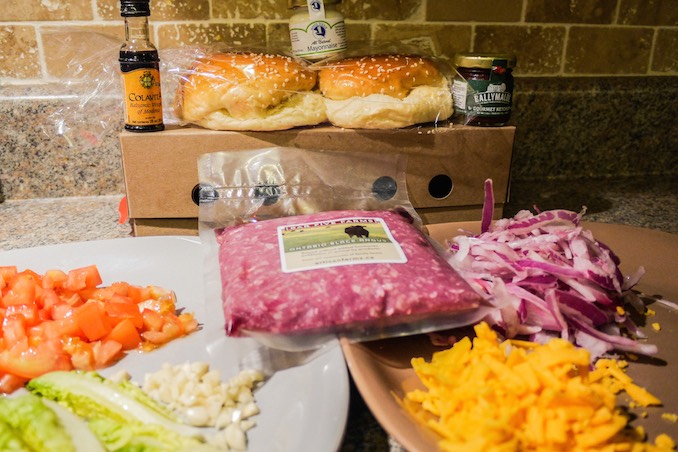 Okay, so what if you don't want to make the same thing each week? Well no worries, you can choose from weekly rotating menus on HelloFresh so you don't have to repeat meals you have tried. That said, I am champing at the bit to perfect my al mojo!
I'll admit, at first I was sceptical. Fresh, delicious, healthy ingredients delivered to your door with fool proof, easy-to-follow recipes….there HAS to be a catch? Surely it must cost the earth, if not, everyone would be doing it. Well, it will set you back $69, however for fresh ingredients, a sprinkle of imagination and hours of my life back, just over $11 a meal isn't so bad. Especially when the results are so Instagramable!
For $30 off your first two boxes, visit HelloFresh on their website.