Food delivery services have exploded in Toronto with almost every possibility available. You can have groceries delivered, you can have any restaurant deliver with 3rd party apps, you can have ingredients sent to you with recipes and a meal plan or you can have pre-made meals sent to you that just need to be heated up. The latter of these is the focus of our latest featured Toronto business called Marble Meals.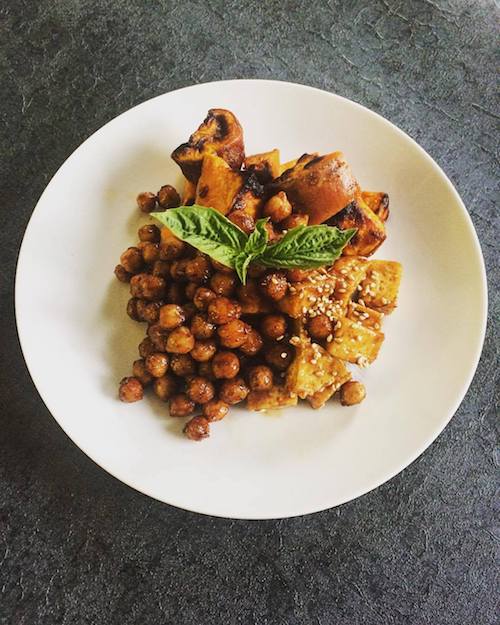 Toronto Chef Karen Barbalat is excited to bring tasty food to the city of Toronto and the Greater Toronto Area.  "Marble Meals is a meal service company that provides healthy, gourmet dishes prepared with the attention and care you can expect from a home cooked meal."  her website states.
Karen likens it to a personal chef who makes you weekly healthy, clean, comfort food with a seasonal menu that is updated every 3 to 4 months.
For those who are busy but still want healthy home cooked meals, Marble Meals may be the answer for you.
How many different meal variations can one expect in one month?
Our menu is on a rotating four week schedule that also changes seasonally. Every week we send out 6 different kinds of meals, so at the end of the month you have had 24 different dishes. The menu starts again at the beginning of the next month, and then that rotating menu switches seasonally.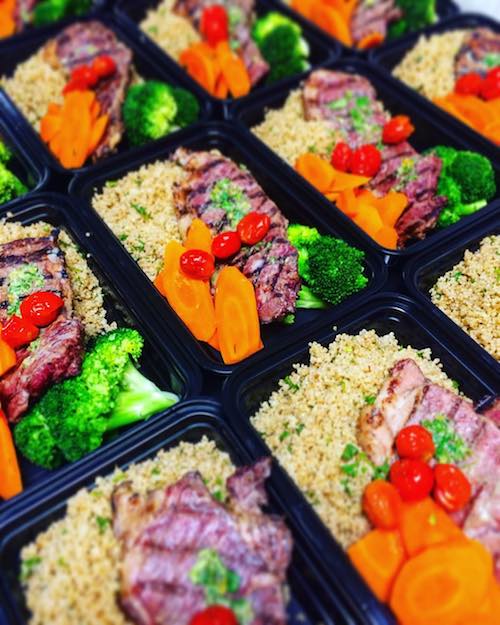 What are the costs involved for a meat menu or a vegan menu per week? per 3-day order?
The cost per meal on a monthly subscription is $11.98, this is for both vegan and meat menu options. The cost per meal on a week by week basis is $12.75 per meal for both vegan and meat menu options. The price of your order is dependent on how many meals per week you order, with the minimum being 6 meals per week. We are giving people a great deal. Where else in the city can you get a steak dinner, prepared by a chef, for 12 bucks?
Do the meals require any prep or are they just reheat-able? What if I don't have a microwave?
The meals require zero prep! You just heat and enjoy. The meals can be heated any way you like, using a microwave being the most convenient as the meals are delivered in microwavable containers. However, you may heat the meals in a pan over the stove, or in the oven.
When does the delivery arrive?
Deliveries go out every Monday and Thursday. For our customer's convenience, we have four delivery windows: Monday and Thursday evenings (5:00-8:00pm) and Monday and Thursday afternoon (11:00am-2:00pm).
What areas do you serve? Plans to expand?
We currently deliver throughout Toronto, North York, Thornhill, and lower Richmond Hill. We also have a pick up location at York Muay Thai at 155 Limestone Crescent in North York. We plan to add another pick up location and expand our delivery to other parts of the GTA to include Mississauga, Brampton, Markham, and Scarborough when the time is right.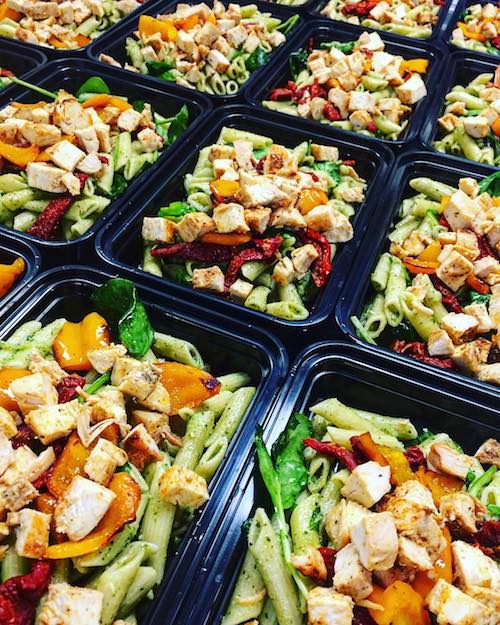 What is Kitchen 24?
Kitchen24 is Toronto's multi-use culinary space and incubator that is a one-stop- shop for foodies. The space features a full-service venue that includes shared kitchen space, a kosher kitchen, cooking studio, cold and dry storage, boardroom, office space and communal lounge.
It has a focus on helping individuals and entrepreneurs succeed in the food service industry by providing low cost memberships to a collaborative kitchen environment. Members have various packages to choose from to fit their needs and have access to a fully equipped kitchen 24/7 that is designed for food innovation.
What kind of companies work there?
Kitchen 24 has food service and catering companies working out of there right now, they also have the facilities to accommodate small food manufacturing companies, various startup food businesses, private chef demonstrations, corporate events and much more.
Be sure to visit their website to order your next round of meals.