If you've been stalling on your new year's resolution to expand your digital skills, then it's time you look into courses, weekend workshops and evening events at the BrainStation campus on King Street West. BrainStation is a digital education company; a minimalist innovation hub spanning four floors, built on the brick bones of an old backpackers hostel at the corner of King and Spadina.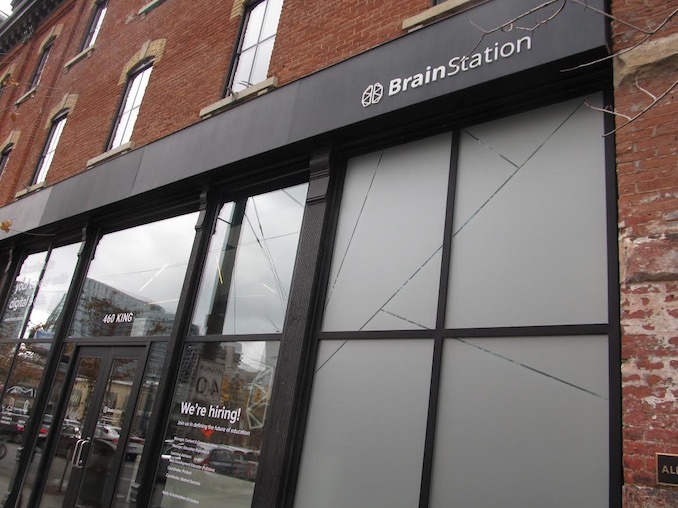 BrainStation Toronto workshops cover online marketing, data analytics, design, product management and web development plus more; working industry experts teach cutting-edge programs and skills that revolve around the digital product lifecycle. Without much commitment beyond a Saturday or a Sunday, you can master AdWords, learn social media strategy, and experience new design tools to create your own online magazine. However you're organize your self improvement plan for 2018, BrainStation's flexible programming is geared to empower working professionals, freelancers and entrepreneurs.
Empower Your Future Self
Whether you're curious about data analytics, mobile development or have a burning desire to create an app, it can pay off to develop your future self with an education upgrade. BrainStation seems to have a flexible menu of options to choose from including full-time and part-time courses, both onsite and online.
Apparently one of BrainStation's most frequently asked questions concerns fit: Is this course right for me? The good news is the company has a team of Learning Advisors who can work with each student individually to ensure the program is the right fit for their personal or professional learning goals.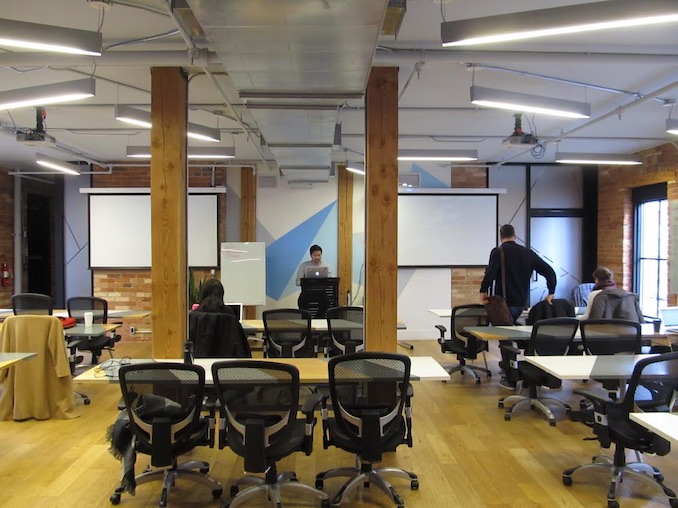 How does it work? BrainStation makes it easy; book your class and show up with your laptop. Course material is provided online, and access to software and programs is arranged or steps are provided for temporary downloads. The Toronto location is comfortable, spacious and has a handy coffee shop attached.
From our experience with a Saturday session about Adobe InDesign, class sizes are small, and the instructor is a working professional with loads of current knowledge and hacks for reaching your education goal. If you are hesitant to sign up for a course, we recommend you go to one of the evening events BrainStation offers to get a feel for the space and ask questions of the staff (who we found to be easy and open to chat with). We checked out a Tuesday night event called Grow Your Brand On Instagram and it was extra good. The guest speaker had just had a feature story about her Toronto-based brand in ELLE Canada's Feb 2018 issue – so extra! The evening was excellent value for a two hours workshop, plus a dynamic Q&A; the event really spoke to the commitment the company has in booking the best in the industry. Don't delay, your future self awaits you!
***
BrainStation Full Day Workshops in Toronto:
Search Engine Optimization
Google AdWords
Google Analytics
Data Analytics With Excel
Social Media Strategy
Agile and Scrum (Product Management)
WordPress
HTML and CSS
Adobe InDesign
Code-Free Web Design
For more on the full workshop details, and other courses plus special events at BrainStation Toronto, please visit the website.
BrainStation is located in Toronto, Vancouver, New York and San Jose.