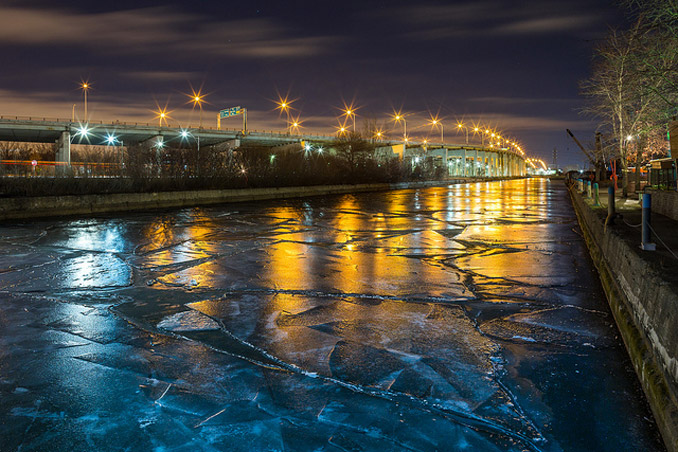 "The Keating Channel is a waterway just east of Toronto's downtown core that connects the Don River to the inner harbour. The elevated Gardiner Expressway East is to the left.
This 25 sec. long exposure looking east from the Cherry St. drawbridge shows the channel covered by sheets of ice on a January night. One could hear the sound of the ice cracking as the temperature dipped rapidly that night."
To see more photos from Randy Hoffmann, visit his Flickr page.
To submit your photos to be featured on our website, visit our Flickr Group Pool.