Name: Poor Boy
Founded: I started recording and performing back in 2008 but I took a long break, worked hard and now I have dedicated myself to my music.
# of Albums: 1
Latest Release: My latest release is my mixtape "Times Are Hurting." I've been releasing and recording tracks for years but this is my first actual mixtape. I included 13 songs and 7 comedy skits to keep listeners entertained. It's available on iTunes now.
Latest Video: I'm currently shooting a video for my track "Benzo". Stay Tuned!
Bio
Poor Boy is not your ordinary hip hop artist. Mixing hip hop with rock and reggae, Poor Boy creates his own unique sound.
Kidnapped by a Mad Scientist, Poor Boy was genetically engineered to save hip hop from what it has become. He manipulates his voice to push the boundaries of ordinary music. Poor Boy has a raw gritty creative sound as well as hilarious comedy skits to keep listeners entertained.
Poor Boy was born in poverty, struggling on the mean streets of Jamaica. He later moved to Canada. After years of trying to make something of himself, Poor Boy was discovered by a Mad Scientist who was trying to take over hip hop. After years of experimenting and recording songs, the Mad Scientist feels Poor Boy is ready to do so. He leaves it in your capable hands to decide…Does Poor Boy have the talent to save hip hop?
LISTEN AND FIND OUT…
Latest Single
My latest single is "Benzo." It's available on my mixtape "Times Are Hurting" and on iTunes.
Favourite Restaurant
Anything with Jamaican food.
Favourite band as teenager
I grew up in Jamaica most of my teens so we really loved old school hip hop. I found myself listening to a lot of Notorious B.I.G. Of course reggae was big too so Bob Marley is still one of my favourites.
Favourite band now
I'm really feeling Future right now.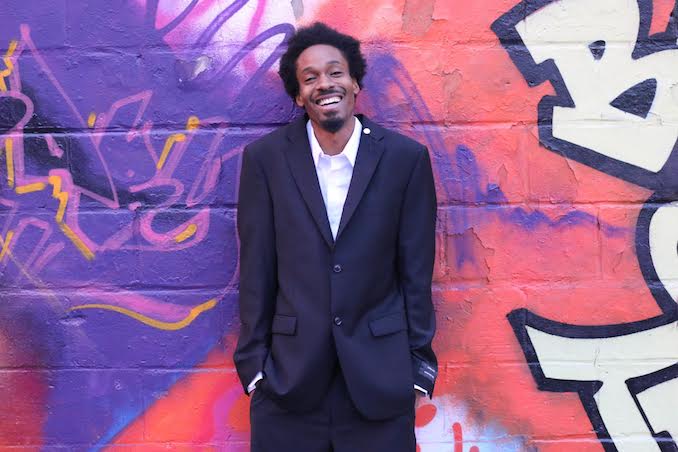 Guilty Pleasure Song
Jon Pardi – Dirt On My Boots.
Live Show Ritual
Keep the vibes positive and pray and be thankful that a poor boy like me is living his dreams.
Favourite local artist
Jayy Brown
Queen or College St?
My friends and I always enjoy ourselves when we go to the bars on College St.
Trinity Bellwoods or Highpark?
I work around the clock so I don't have much time to visit anywhere. Maybe one of these day's I can take a break and take a walk through Highpark.
Early Bird or Night Owl?
I have a day and a night job so I'm basically up all day and all night. I have to work hard and then find time to go to the studio, record, write and shoot music video's.
Road or studio?
I'm working in studio non stop but right now I'm looking to do shows and get out on the road. If anyone's looking for artists, they can email me at poorboy416@gmail.com or message me on Instagram @torontopoorboy
Swiss Chalet or Roti?
I'm always on the go so Swiss Chalet is everywhere but Roti is always nice.
This artist was featured through a partnership with Reverbnation in which local artists could apply to be featured in this column.