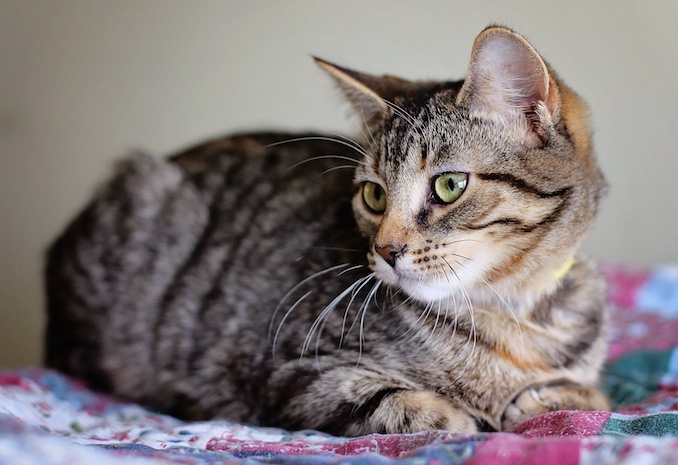 Meet Maddie! – DOB: July 2015
Maddie is the latest cat to be featured on our site. She is up for adoption from the North Toronto Cat Rescue. This is what they had to say about her.
"Maddie was rescued as a kitten, from a life on streets when her family (mom and 2 siblings = Trixie & Holly) where found struggling to survive in the 401 & Keele area. A positively adorable brown tabby with a sweet, independent nature and a desire to explore, play, climb and have a whole bunch of fun! Maddie loves to play with things that dangle and bat around anything that she can make move and chase after. She has a cute little meow and will always say "hello" when she first sees you. Excellent with other cats, Maddie would need to be adopted as part of a pair, with one of her siblings or to join a family that already has a friendly cat she can befriend and bond with."
About North Toronto Cat Rescue
This column features Toronto pets available for adoption.
Our current features come from North Toronto Cat Rescue which is a no kill, no cage shelter in Markham, Ontario, Canada. They have saved over 2000 cats over the years from both the harsh environments of life on the streets and from kill shelters in Ontario and Québec. They care for both kittens and adult cats. I always like to promote getting an adult cat as it is a lot easier to pick the cat with the right temperament for you.
The NTCR shelter is run by volunteers with no government assistance. They currently have around 200 plus awesome cats that would love a good home. Go and visit them soon!
For more info, Visit the NTCR Website.