The 24th annual Toronto Jewish Film Festival is happening May 5 to 15, 2016 and a few films have caught my attention. As a foodie, I not only love to explore different world cuisines but also to learn more about their origins and cultural significance. During this film festival a few titles are of interest.
Imaginary Feasts Trailer from JIFF on Vimeo.
Imaginary Feasts: directed by Anne Georget, France. tracks Holocaust victims' propensity, despite the risks, for creating, preserving and obsessing over recipes for meals they had no hope of eating. While somber in tone, this film reveals the essential human relationship with food and the comfort, nostalgia, identity and hope it brings. A little known phenomenon saw prisoners secretly sharing their favourite recipes in Nazi concentration camps. These were copied into small notebooks, scraps of papers and even onto fabric and hidden to be smuggled out.
In Search of Israeli Cuisine – Teaser from Roger Sherman, Florentine Films on Vimeo.
In Search of Israeli Cuisine: directed by Roger Sherman, Israel (Canadian Premiere) explores what comprises distinctly Israeli food, which is full of influence from its immigrants around the world. Chef Michael Solomonov explores the four senses of Israel's palate. The film interviews chefs from various cultures and backgrounds. The film is a portrait of a country attempting to redefine its identity through food. Solomonov pays particular attention to how Israel's top chefs have adapted food of the home and created a unique and modern nation's signature gastronomy. With a touch of political contextualization and gorgeous portrait of a people "coming back to the land," this film will leave you hungry.
Fish Soup – Trailer from Toronto Jewish Film Festival on Vimeo.
Fish Soup: (short film) directed by Rami Katz, Canada (Toronto Premiere). This is a personal film between father and son, that offers an intimate look at family history and cultural traditions through the making of fish soup.
***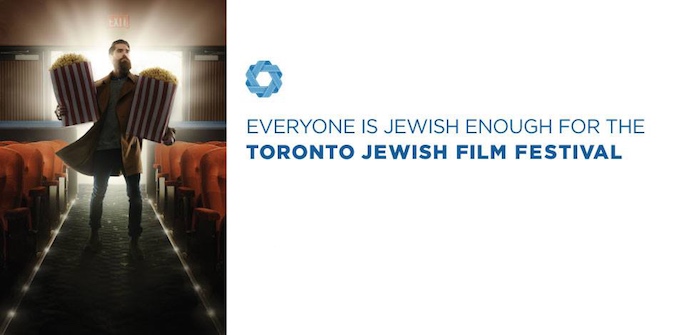 The Toronto Jewish Film Festival is the largest in Canada. The festival presents the best feature films, documentaries and shorts from Canada and around the world, on themes of Jewish culture and identity.
For full line up of movies visit www.tjff.com