Rainy days are for hearty Italian food. Who am I kidding; all days are for Italian food. However on this dreary and wet day in particular I could do with some edible comfort, and that is what I got from the delicious and authentic Ovest restaurant as I sat down to try their new menu.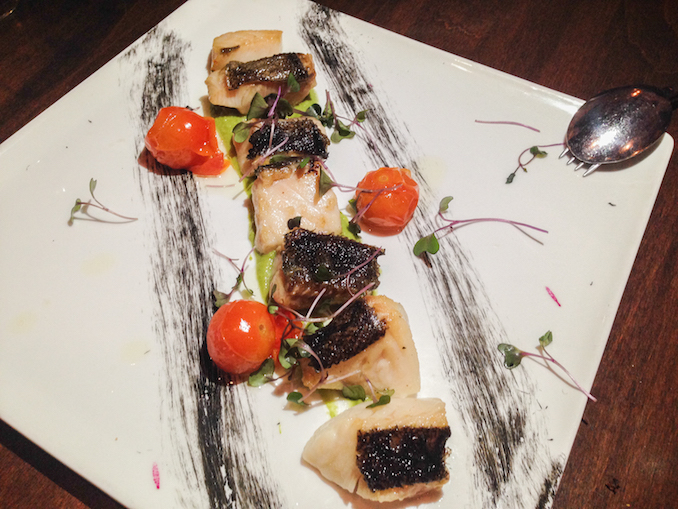 Following a Classic Italian welcome of Prosecco, I was delighted to nibble at a ricotta and spinach salad, complete with delicious ripe strawberries. Following that, I gladly welcomed a steak tartare to the table, feeling smug because a tartare, be it beef or fish, is my favourite. Replete with quails eggs and expert seasoning, I was glad to add Ovest to me mental list of places that serve great (GREAT) tartare!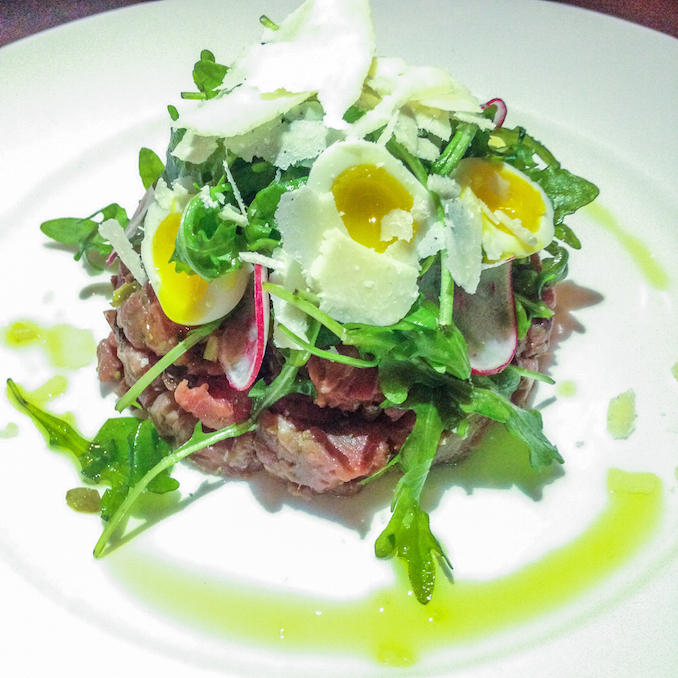 Not quite a tartare, but a raw delight, I thoroughly enjoyed the third appetizer on offer, the Caprese di Tonno, comprised of raw tuna, creamy buffalo mozzarella, basil pesto and crispy capers. Oh god, just writing that makes me hungry. It.was.great!
Other dishes delivered to the table included a cavatelli hand cranked pasta and a glorious hand-rolled gnocchi dish. I have to say, while I loved the homemade gnocchi, the pasta was not to my taste. I like spice, but for me pasta isn't the place for it. Others around me seemed to be giving this the thumbs up, so really it is a matter of personal taste.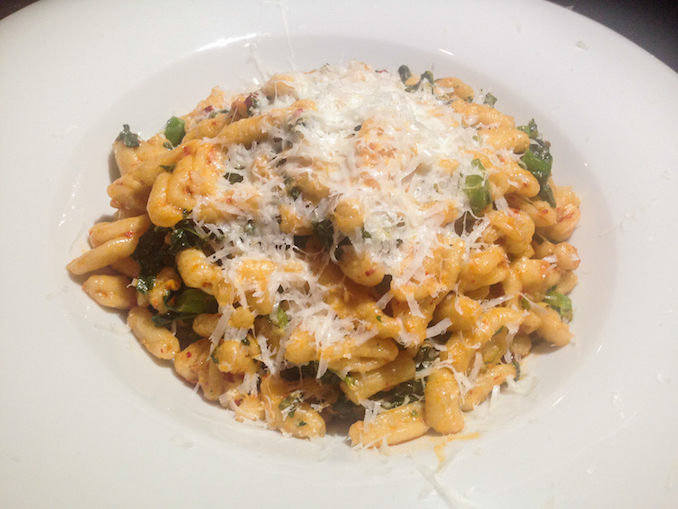 What about the pizza? Surely you can't have had an Italian feast without pizza? Don't worry, the pizza was all present and correct, and from what I tried from the Fungi mushroom pizza with blanco sauce and truffle oil, it was both authentic and delicious. Seriously, truffle oil is like catnip to me!
So the dessert; here is where things took a turn for the dramatic. The chefs bustled over to the table, telling us they had something special planned and began to move us to the edges of the dining area, AKA their makeshift stage for the performance that was about to ensue. PHYSICALLY putting together elements to make up an A grade, the chefs laid out coffee soaked biscuits, Sicilian cannoli filling, Nutella mousse (YES!) and moreish black cherries. It was excellent, and there is a certain decadence that comes with spooning your food straight off the (perfectly sanitary!) table. Yum, yum, yum.
From the mountains to the sea, Ovest will delight in serving you up traditionally Italian flavours and dishes, just like Nonna would make! Get the tartare…and the tuna caprese…and the pizza…and the tiramisu…oh, god, just get it all.
Ovest is located at 788 King Street West in Toronto.
Visit their website for more info.