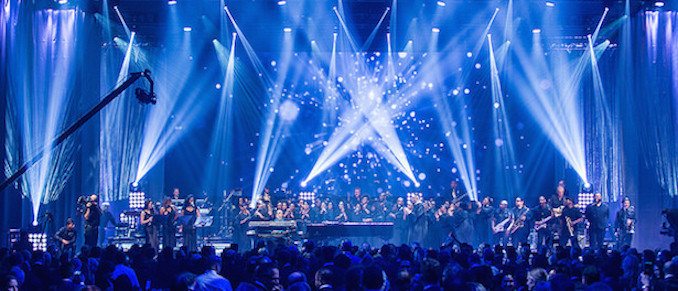 David Foster recently put on a spectacular show at the Mattamy Athletic Centre (Maple Leaf Gardens) in Toronto for his David Foster Foundation Miracle Gala & Concert.
The annual event gathers David's friends from his illustrious music career to perform and raise funds through tickets sales, auctions, and donations for the David Foster Foundation which financially supports families for all non-medical expenses while their children are undergoing lifesaving organ transplants. Telus made a huge donation as this year's presenter and major partner of the event so I decided to tag along with them to check out the show.
If you do not know who David Foster is, he is a proud Canadian from Victoria, BC, Recipient of the Order of Canada, Officer of the Order of Canada, 50-time nominee and 16-time Grammy Award winner (including three for Producer of the Year), three time Oscar nominee, Golden Globe winner, seven time Juno Award winner, Emmy award winner and has the distinguished honour to have his star on both the Canadian and Hollywood Walk of Fame.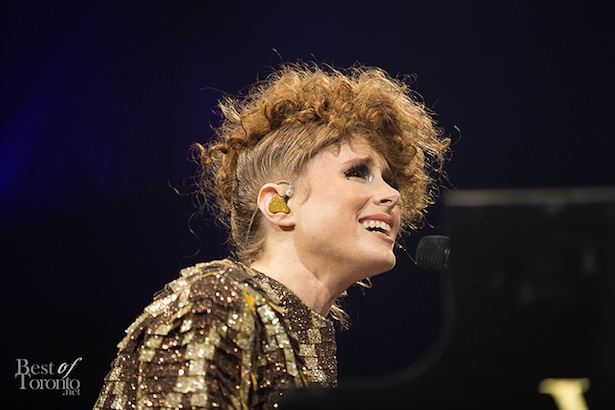 Headliners of this year's gala were Stevie Wonder, Sinbad, Michael Bolton, Peter Cetera, and Canadian pop star Kiesza. These were not the only stars to perform though. At one point in the show, David Foster went into the crowd to find an audience member to sing. He told the crowd "..this could all go wrong.". The first person he came to was Prime Minister Brian Mulroney who took the mic and performed an old Irish song "When Irish Eyes are Smiling" which he has previously performed alongside President Ronald Reagan.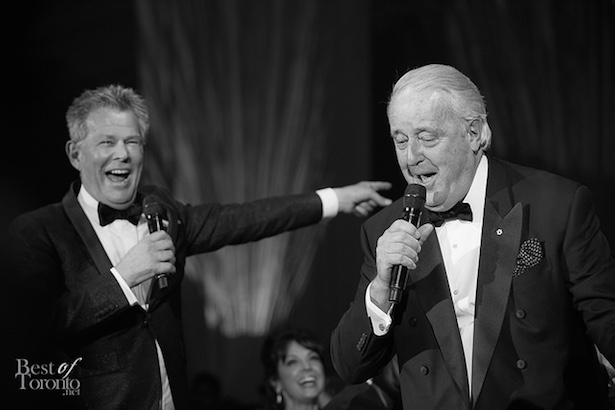 After Mulroney, Foster approached a friend of his who said that he had a girl from Toronto with him that he wanted David to hear. David had never heard of this singer before and had never heard her sing. Her name was Stacey Kay and what happened next was incredible.
Foster later called upon singer Gordon Lightfoot and asked "can I hear a little of "If You Could Read My Mind"?" Lightfoot granted his wish, took the mic, and performed a chilling rendition of the classic track. He then took the song to the stage and finished the entire track to the audience's delight and cheers.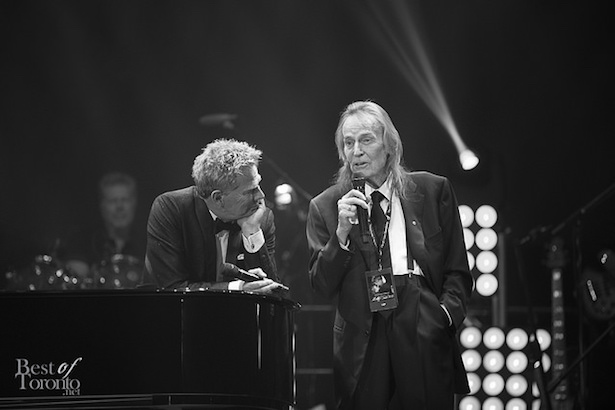 Michael Bolton has one hell of a voice. As one of the main headliners, Michael gave us a selection of classic songs, starting with "When a Man Loves a Woman". It was a sad time to hear the song as the original writer and performer of the song Percy Sledge passed away just a few months ago in April of 2015. It is arguably the greatest love song ever recorded. Check out our video of the beginning of his performance.
On a lighter not…I hadn't heard from Sinbad in awhile and was curious what he was doing amongst all these musicians. I quickly became very pleased he was present. Sinbad performed some hilarious stand-up aimed at Canada, Toronto, Premier Wynne, Brian Mulroney and the Chief of police Mark Saunders. "I was told I would be meeting the new Chief of Police in Toronto. This brother comes out and is talking to me and I am thinking, if this guy doesn't shut up I am never gonna meet this chief".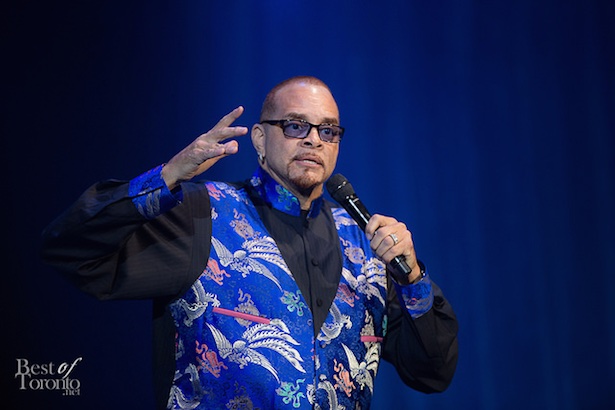 The show capped off with the incredible Stevie Wonder. With more classics that a Reebok factory, Stevie Wonder is one of those performers you have to see in your lifetime. With all the energy of a young man, Wonder performed songs such as "Signed, Sealed, Delivered", "Isn't She Lovely", and "Superstition". You can catch Stevie Wonder in Toronto this Friday Oct. 9th for his concert at the Air Canada Centre.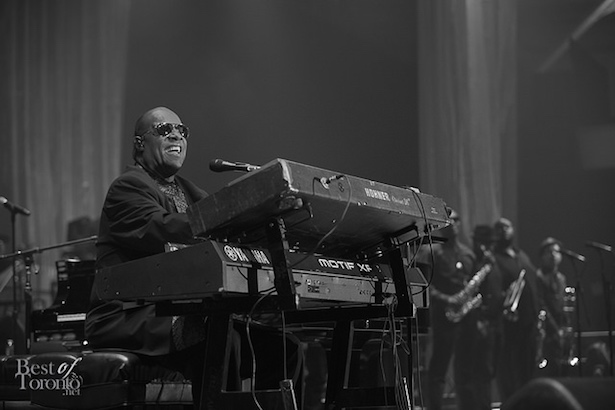 Now that the night is over, I am missing the excitement and amazing performances. The David Foster Foundation managed to raised a whopping 6.5 million dollars during the evening toward their cause, making the night a huge success.
To learn more about the David Foster Foundation and its partners, visit their website.