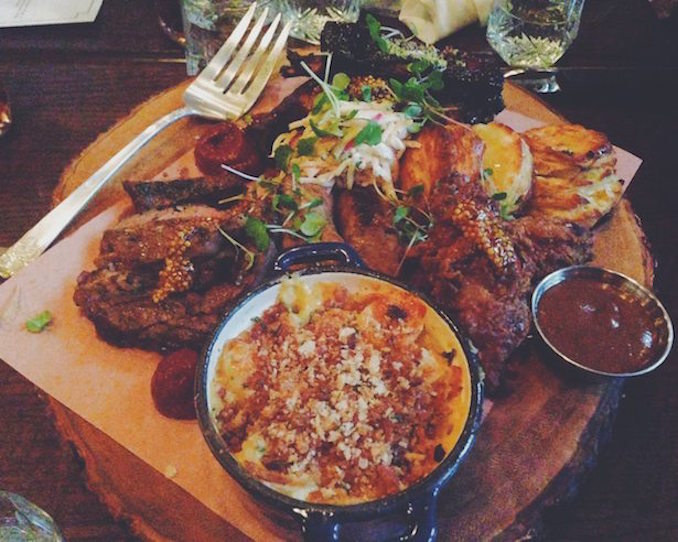 It's not hard to miss the bright yellow doors of Weslodge on King Street West with the flashy signage. I've always wondered what was inside those doors but never experienced it for myself.
Thankfully just the other week, I was invited to the saloon inspired restaurant to experience the launch of their meat board aptly titled, The Cutting Board.
Toronto seems to be all about shareable plates right now and well, sharing is caring. The Cutting Board consists of an impression selection of meats on meats on meats which include hen, beef, pork, lamb, and poultry. Each have been aged, smoked, marinated or slow-roasted to perfection.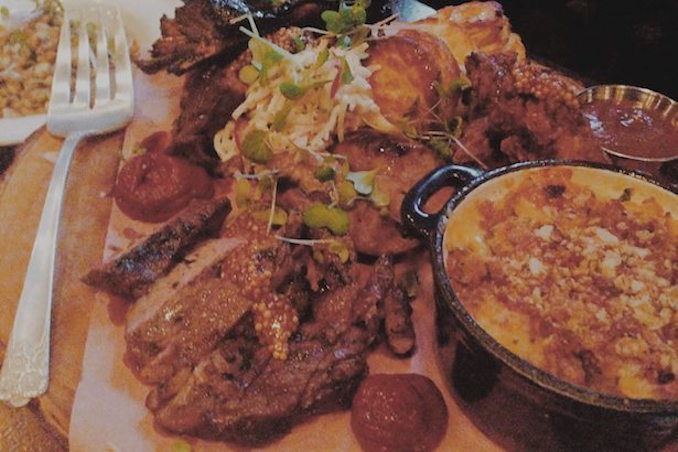 The Cutting Board has some definite hits and some misses (for sure). For starters, the hen is sous vide before being breaded and deep-fried, which makes it just crazy good. The 32-day aged ribeye? So tender that you'll never want anything else ever again. But the lamb ribs? Such a miss as they were so dry and tough.
Does it stack up to some of the other BBQ places in the city? Absolutely, especially for the price that you're paying. It also just depends on the type of BBQ you are looking for and the amount of meat you are looking for (example: do you want a full dish for yourself or are you into sharing). In my opinion, the Cutting Board offered more than enough food. For example, my dining partner and myself that evening didn't finish off our portions and we were plated what would have been given to 2-people.
Available on Sunday and Mondays from 5pm onwards at $29 per person.