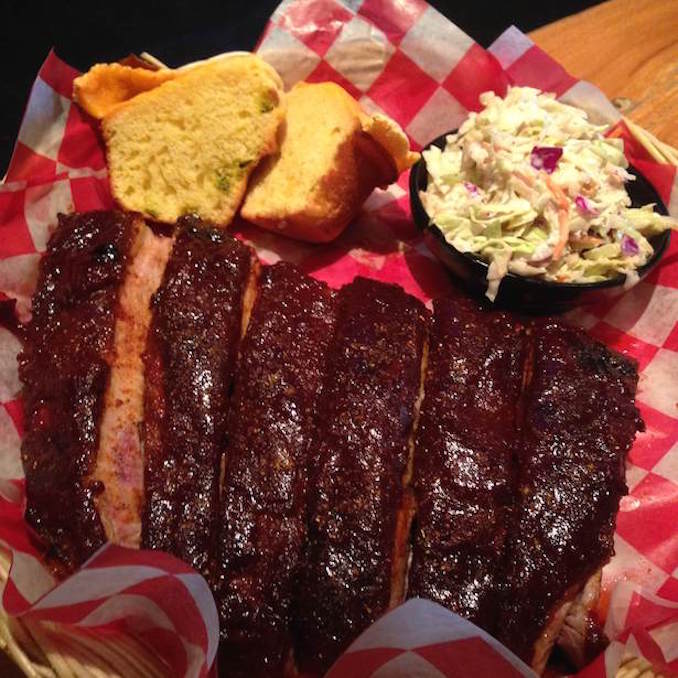 Chef Sean Smith from Lou Dawg's in Toronto has sent us his recipe for their Perfect Patio Coleslaw, pictured above with their famous ribs.
Lou Dawg's Coleslaw by chef Sean Smith
For Slaw
2 Heads of Cabbage, Sliced
1 Carrot
1 Red Onion, Sliced
¼ Cup Sunflower Seeds
¼ Cup Dried Cranberries
For Dressing 
¼ Cup Dijon Mustard
1 Cup Mayo
¼ Cup Apple Cider Vinegar
2oz Brown Sugar
Salt and Pepper to Taste
Method
Toss all slaw ingredients together in a large bowl.
Place all dressing ingredients in a bowl and whisk together.
Add dressing to slaw and serve.