There are only a few house music tic-tac-ticians that have reached ICON status in the Toronto electronic music scene, and Mark Farina is definitely one of them. Chicago native/San Fran resident boasts decades of Toronto performances, which is something you can't really say about too many international performing dj's/artists. And yes…. EVERY performance here is unique!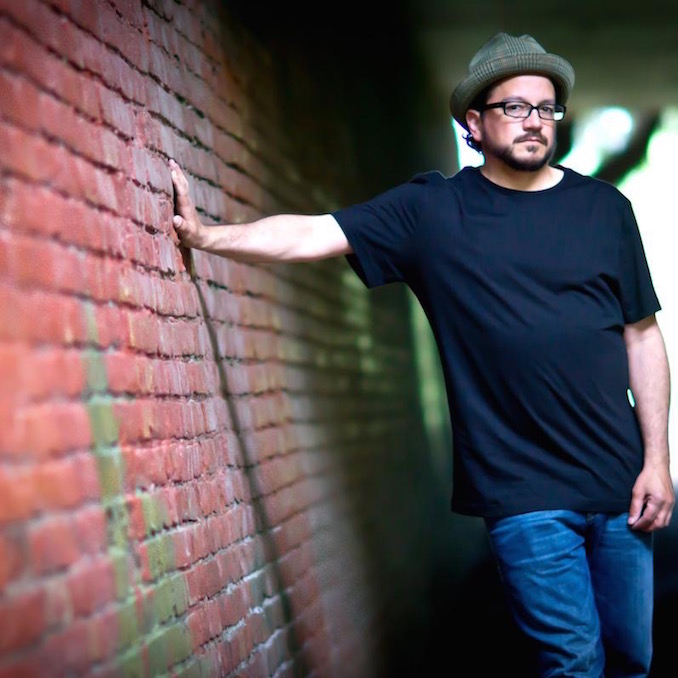 For those who know Mark, know that his rare form of performances stems from the fact that he pushes two styles of music. His four on the floor funky house style is one that can be summed up simply as party music. When he's playing that jacking style of house, you know the party's on 100%. The dance floor is filled, hands are in the air…. that kind of party music. Check the build-up in this mix:
On the B-side of the record, Mark's signature mushroom jazz selections are incomparable. Mark is celebrating 25 years of this down-tempo funkadelic sound with the latest release of the mushroom jazz compilations. Mushroom Jazz 8 was released July 22, and is available here.
While Mark has played so many different venues in the city of Toronto, it's safe to say that the most memorable ones for his fans have been at the beautiful Sunnyside Pavilion down on the lakeshore. This Saturday August 13 will be sure not to disappoint, as he makes his annual return to Sunnyside. Who knows, maybe he'll even have a few autographed Mushroom Jazz 8 compilations for some of his fans!! P.S. Check the video of last year's performance here.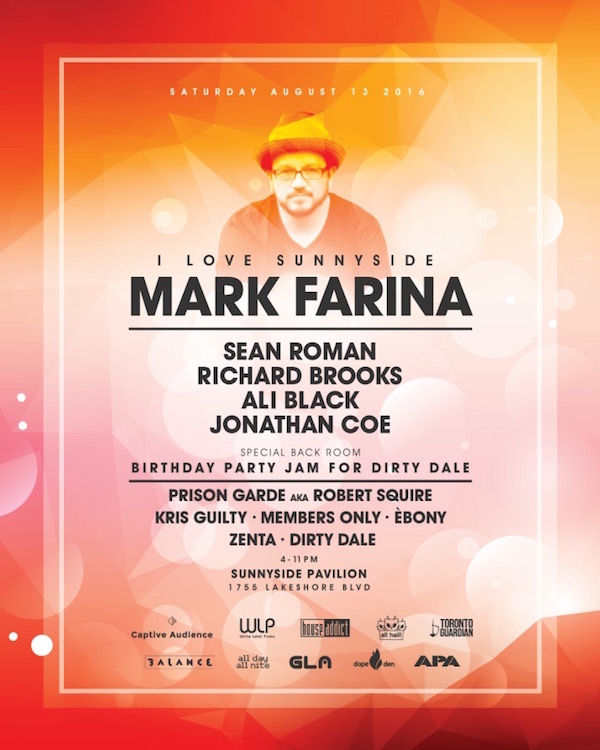 We're very excited to announce that the icing on the cake for this jam is the birthday celebration of Toronto veteran performer, Dirty Dale.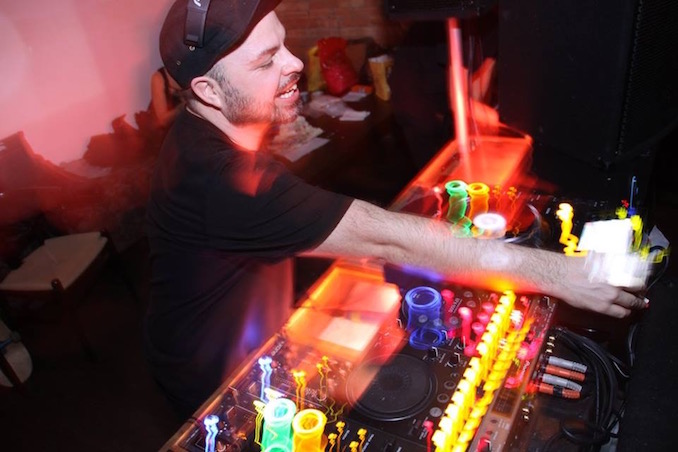 Dale has three things about him that are infectious: his sound, his dance moves, and his smile. Dale has 15 years of performing behind him, so you can only imagine what treats he may have in store for everyone on Saturday as well. Toronto is so fortunate to have a soul like Dale in our scene. Here's hoping he's got another 15 years in him to keep killing our dance floors.