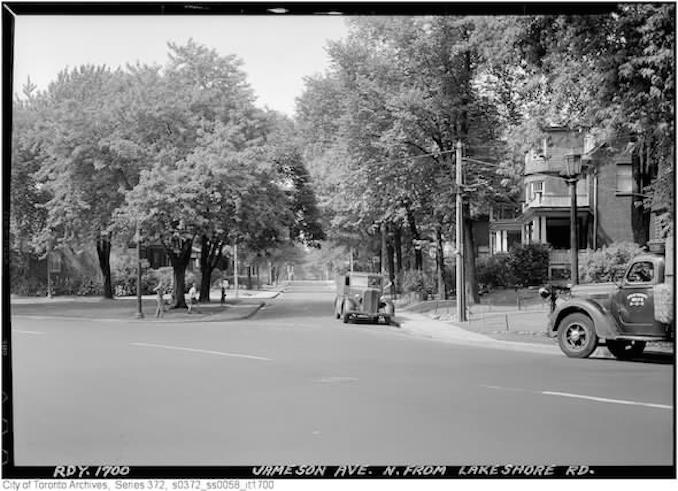 As I sit here sipping a beer and listening to another story involving the words "bath salts" and "ate", my mind begins to drift off and wonder about slightly more historic things. The first thing that comes to mind is Toronto's infamous history of leveling entire blocks of interesting and historic (though occasionally neglected) buildings. Yes, it's completely unrelated to and slightly less interesting than a drug-fueled zombie apocalypse of mass face-eating…but indulge me here.
South Parkdale existed in the area now populated entirely by traffic jams, mid-sized sedans, and high-speed trains: immediately west of Dufferin Street, between Springhurst Avenue and Lakeshore Boulevard – smack-dab in the middle of the Gardiner Expressway.
At the turn of the century, the only thing separating this part of Parkdale from it's northern neighbour was the Grand Truck Railway, running East-West parallel to Springhurst Avenue with the South Parkdale Railway station situated at Jameson Avenue (later moved to Dufferin).
In 1910, work began on grading to lower the tracks, and bridges were constructed across it. Already situated next to the CNE, the area also enjoyed attractions such as the Boulevard Club, The Palais Royale, and the Sunnyside Amusement Park (1922-1955).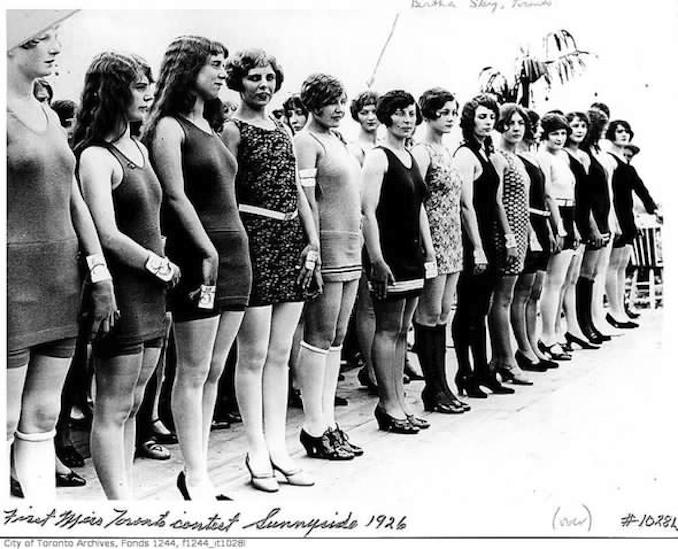 The entire area was wiped off the map with the building of the Gardiner Expressway in 1955-56, demolishing about 170 homes and the Sunnyside Amusement Park (the only survivors being the Palais Royale, Sunnyside Bathing Pavillion, and The Boulevard Club). The section immediately north of the tracks would suffer a similar fate; its large Victorian homes swept aside for high-rises.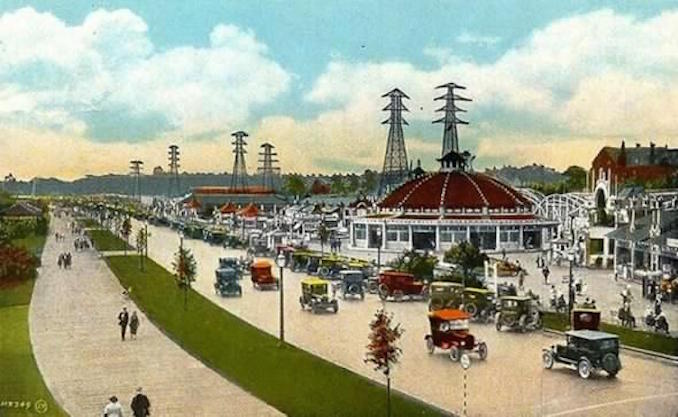 There are few traces of the southern neighbourhood today.  The stairs down to the defunct South Parkdale rail station stand quietly crumbling, the bridges over the grading are rusting, and the concrete encased fresh-water well still stands at the side of the Gardiner, which once marked the intersection of Spencer Avenue and Empress Crescent. Sadly, to my knowledge there are no "South Parkdale" shirts and merch for sale (though you would have to be an octogenarian or quite dead to rep them).
With photos from the Toronto Archives