Get ready to embark on a mouthwatering culinary journey with the one and only food enthusiast, Nac, known for her captivating Instagram page, Cooking With Nac. Nac is generously sharing her scrumptious recipe for Buttermilk Fried Chicken with a delectable Honey Garlic Hot Sauce. This delightful dish not only promises a symphony of flavours but also boasts a simple and easy-to-follow recipe that's perfect for any day of the week. Whether you're looking to impress your dinner guests or treat your household to a memorable meal, Nac's Buttermilk Fried Chicken with Honey Garlic Hot Sauce is the answer to your cravings and a surefire way to elevate your dinner menu to a whole new level. So, let's dive into Nac's kitchen and "Watch Good Food" be made.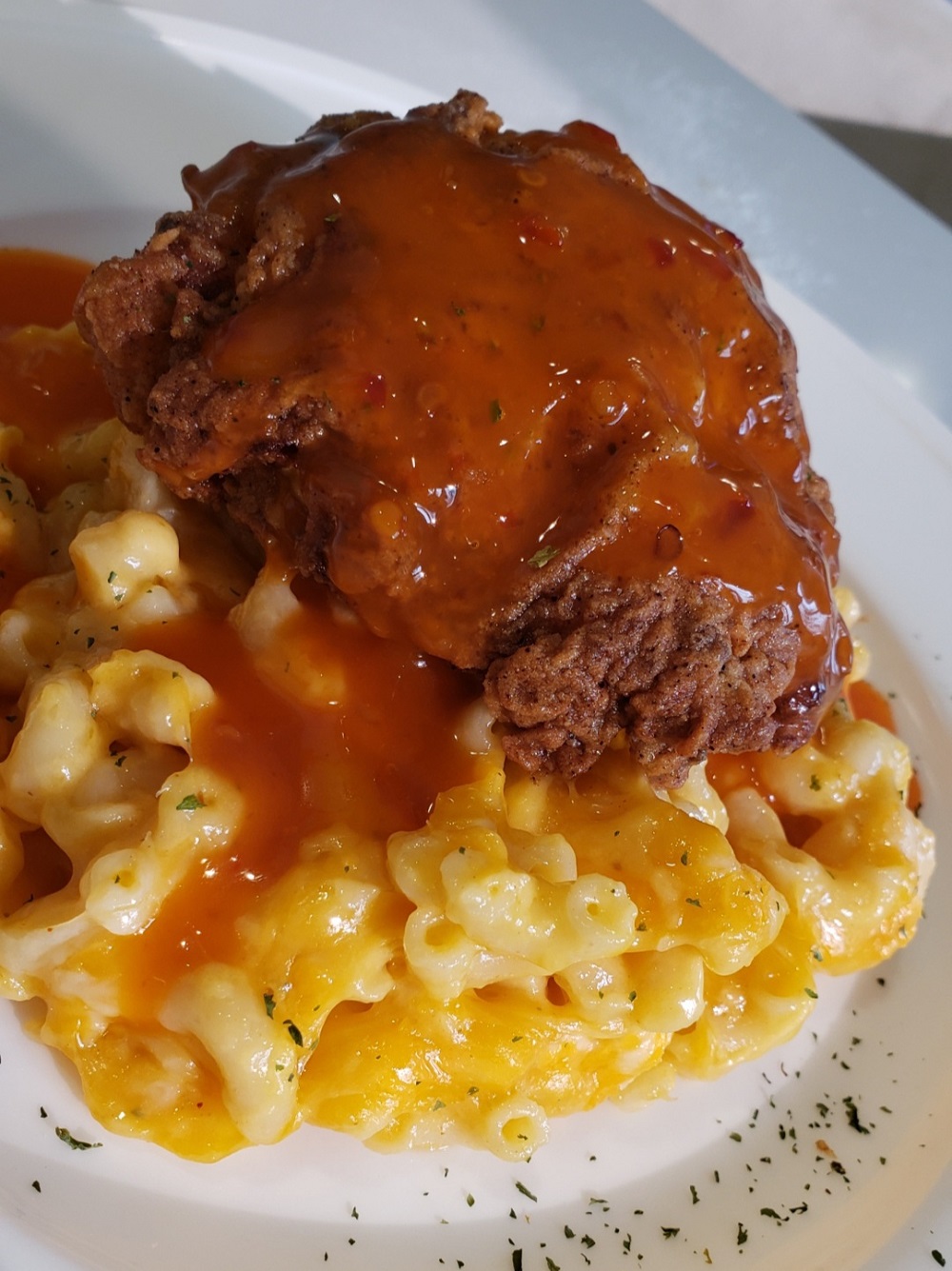 Buttermilk Fried Chicken with Honey Garlic Hot Sauce
Ingredients:
8 pieces of Chicken Thighs (bone in, skin on)
4 cups Buttermilk
3 cups Flour
2 tbsp each of Garlic Powder, Onion Powder, Paprika, Chili Powder, and Dried Parsley
1 tsp each of Cayenne Pepper, Cinnamon, Salt and Black Pepper
Vegetable Oil for frying
Honey Garlic Hot Sauce:
½ cup Butter
3 cloves Garlic (minced)
2 tbsp Sriracha
1 tbsp Chili Oil
4 tbsp Honey
⅓ cup Brown Sugar
¼ cup White Vinegar
Directions:
1. Combine your spices in a bowl and mix well. Divide equally into 2 portions.
2. Place your chicken in a large bowl and add buttermilk.
3. Next add 1 portion of your spice blend and mix well. Cover and refrigerate for at least 2 hours.
4. Place flour and remaining spice blend into a large bowl and mix well.
5. Add chicken to the flour mixture, ensuring each piece is coated well.
6. Heat vegetable oil over Medium-Low.
7. Shake off excess flour and add chicken to oil. Fry chicken for approximately 20 minutes, until golden brown on all sides.
8. Remove from oil and place on a wire rack for cooling.
9. Add all "Honey Garlic Hot Sauce" ingredients to a saucepan over medium heat. Allow the sauce to thicken and reduce.
10. Place fried chicken in a large bowl and toss in the honey garlic hot sauce. Add your choice of side and enjoy!