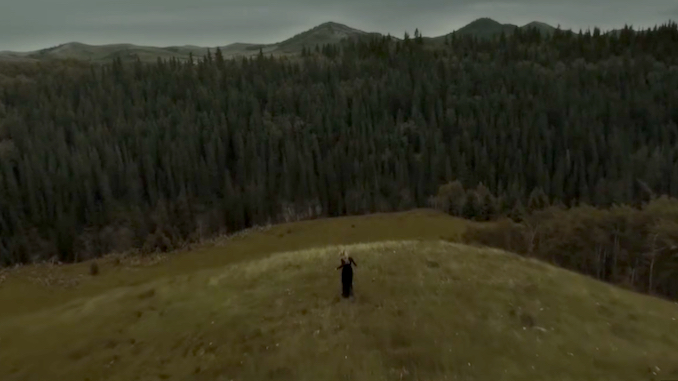 Every month or so I am sharing new music videos that I come cross with a focus on Toronto and more broadly Canada. We have so many talented musicians as well as filmmakers that we couldn't pass up the chance to share them.
Here are the music videos that we have come across since our last post.
***
Harrison – Checkpoint Titanium
Producer – Vince Tran
Director – Justin Singer
Director of Photography – Mike McLaughlin
Production Co. – The Field Inc.
Executive Producer – Cherie Sinclair
Production Coordinator – Joey Bilewicz
Location Producer – Barbara Twist
Assistant Director – Kit Weyman
Color Facility – Alter Ego
Colorist – Tricia Hagoriles
***
AMAARA – Black Moon
Written, Directed + Edited by Kaelen Ohm [kaelenohm.com]
Produced by Kaelen Ohm + Brock Mitchell
Cinematography by Nick Thomas of DDG
***
The Balconies – RHONDA
Produced By: Golomb Productions
Executive Producer: Jacquie Neville
Choreographed by: Jonelle Gunderson
Production Design: Daniela Navas
Director / D.O.P: Sasha Golomb Avramov
Camera Operator: Jake Levinsky
Clothing by: Nuvango
Dancers: Randal Fredje, Kari Pederson, Kelsey McClelland, Jenna-Lee Hyde, Duncan Fisher, Patricia Allison, Bronwyn Szabo, Ash Clement, Nate Mason, Chris Devers, Marjorie Navas, Dante Berardi
***
Holy Fuck – Neon Dad
Written, directed and edited by Scott Cudmore
Produced by David Viste
Photography by Pablo Berron
1st AC: Isaiah "Z" Fortajada
Camera Operator: Tom Gillis
Camera Operator: Shaun Mayor
Key grip: Julien Janigo
Make up by Nikki Parish
Prosthetics by Mark Villalobos
Post fx by Jake Owens
Casting by Dustin Blackburn
Colour by Clinton Homuth at Alter Ego Post
Executive producer: Richard Cureton
Executive producer: Luc Frappier
Production company: Revolver Films
***
Dearly Beloved – I Tried To Leave
Directed by Rob Stefaniuk, "I Tried To Leave" is the first single from "Admission", Dearly Beloved's fifth full length recording. Out on Aporia Records.
***
Jessie Reyez – Figures (Acoustic)
Directed By Dane Collison
***
Snak the Ripper ft. The Outlawz – Stress
Directed by: Stuey Kubrick
If this song sounds familiar it's because the beat was already done by Gangis Khan AKA Camoflauge for "BIG BANG" ft. Kin Smuv which was produced by Vokab 7+ years ago. This beat is almost the exact copy.
Here is that song and video
***
Unknown Mizery – Follow The Profit
***
Hello Moth – A Song About Transience
Executive Producer – Hello Moth
Director / DOP / Producer – Aaron Bernakevitch
Choreographer – Janelle Ferrara
Dancers – Janelle Ferrara, Natalka Lewis, Jordan Wallan
Hair & Makeup – Tracy Falukozi
Gaffer / Key Grip – Anish Bahl
Grip / LX – Stella Minae Park
1st AC – Thomas Dudley
Drone Operator – Sheldon Pearson
PA – Alexander Gibb
PA – Dylan Zack
Editor – Brett Connors
Post Supervisor / Colorist – Brett Ferster
***
The Wild! – Ready to Roll
Directed by : Stuey Kubrick
Camera : Stuey Kubrick & Ian MacDougall
Pyro : Kevin Lindmark
***
Nikki's Wives – Ghost
***