We recently sat down with Brent Hayward and Oswald Jackson, founders of White Label Promo, to discuss their upcoming 4 year anniversary on Labour Day weekend. Several parties will be taking place with Chus + Ceballos playing a show at Sunnyside Pavilion here in Toronto.

Who is behind White Label Promo (WLP) and how did it start?
BH: WLP started out as a podcast back in early 2011. In September of 2012, I partnered with OJ and we changed the direction to an events based company. The rest is history.
What kind of events do you throw? What music do you cater to?
OJ: Music we like and music we hope other people like is the easiest way to put it. We throw a variety of events, from our home-base of Nest nightclub, to the Proper Boat Cruise Series, to warehouse one offs to open air experiences at Sunnyside Pavilion. Something for everyone.
It's going to be a very busy anniversary weekend for you guys. Tell us about how this weekend came about?
BH: We always throw multiple shows on this weekend. Last year we had 4 events in 48 hours. This year we wanted to return to our favourite TO outdoor venue, Sunnyside Pavilion with Chus and Ceballos. Chus and Pablo have played our anniversary weekend every year. On Sunday, it's off to NYC as Alberto and I make our debut at Output for the official Electric Zoo afterparty. NYC is a very special place for me and I'm eager to experience Output. Big thanks to Michael Julian for the love in NYC!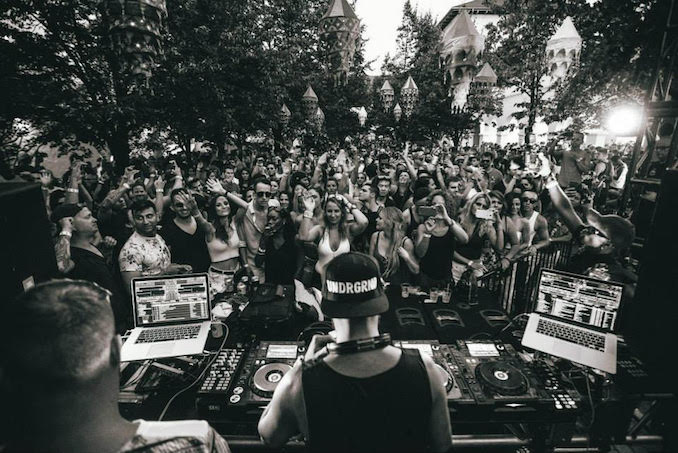 Where do you draw your motivation from when it comes to booking shows?
BH: It's places like NY that have had such an influence over my career as a DJ. NYC and Montreal are my two favourite cities to frequent. OJ and I travel a lot in order to take in experiences from around the globe that will allow us to grow both personally and professionally.
OJ: Travel and seeing production motivates me. I've been lucky enough to travel through Europe in the past year, checking out Ibiza, Berghain, Time Warp Germany, etc. Not to say you can recreate that vibe in Toronto, however when an artist gushes about an experience we provided for them it's flattering especially when they play all over the world.
What changes and challenges you have you experienced this past year in the city?
BH: People are asking for a product that evolves. TO is the one of the most highly competitive markets in North America. Often there aren't enough party goers to facilitate each show. Sometimes parties with great talent are not as busy as they should be. It's a challenge trying to educate TO on upcoming artists because people would rather spend their money on a sure bet. Competition brings the best out in everyone and as long as it's healthy, it also forces promoters to get creative which is great for the city.
OJ: The lack of venues in the city is challenging. Moreso on the event space front, I wish the city would be open minded like NYC or Berlin in allowing permits for special events.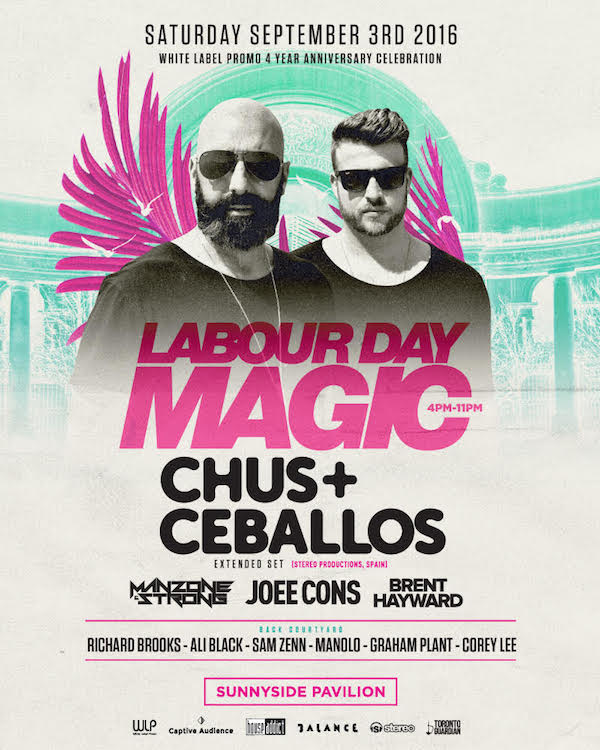 Out of all the events you have produced, what were some of the stand out moments?
BH: Hosting Frankie Knuckles for the last time in Toronto. I remember picking up Frankie from the airport and seeing him in obvious pain (it was about 3 months prior to his passing) As I wheeled Frankie in his wheelchair into my car, never once did he let his discomfort show all night as he played from the heart and put on a performance I'll never forget. Opening for Danny Tenaglia this past spring was another amazing highlight for me.
OJ: New Years Eve 2014. Brent and I were on little sleep for the 2 days leading up to the event and the days after. From production meetings, day jobs, more production meetings, etc we had a 1000+ person party with Chus and Ceballos which was a 12 hour event at Ryze. That same afternoon we flew to Montreal to surprise the boys at Stereo. Only people that love the business could have pulled off those crazy 4 days.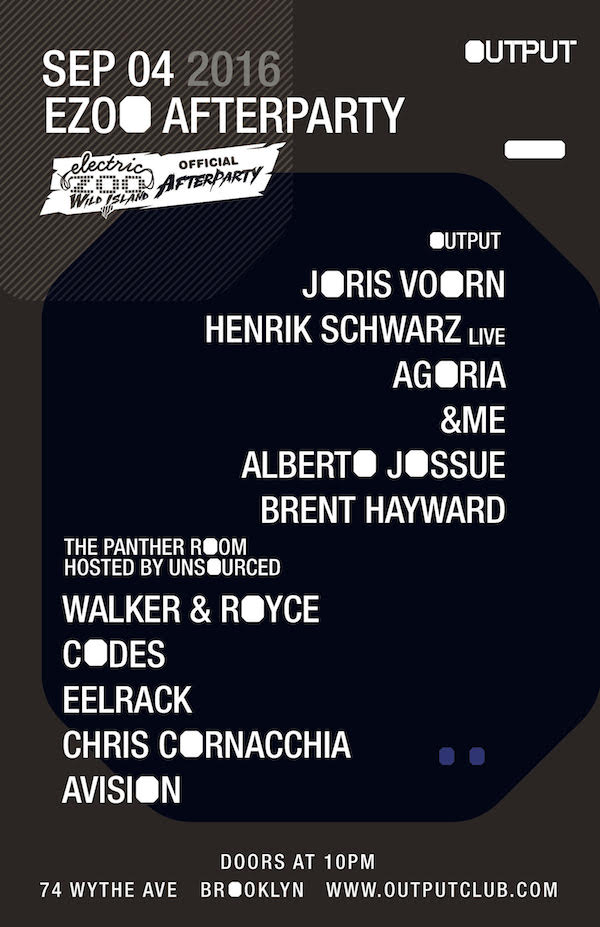 How is the work dynamic between you two?
OJ: We definitely play off each other's strengths. Brent is a great people person, with soft skills, very likeable and easy to relate to. However, I'm stern, very direct and firm. When we have to give a nice message, Brent delivers it. When it's a not so nice message, I deliver it.
Brent is very organized – he can put processes in play. I'm analytical and I love using data/trends in our event planning. When I door manage the big events he's 100% confident in me. When he produces sound/stage build outs I'm 100% confident in him. We're the odd couple, that's why we work, and we've had a friendship since 2004 which helps.
If you could give one any advice to up and comers in the scene, what would it be?
BH: Define early on where you see yourself in the industry and work towards it. Success doesn't come over night. Know your market, be kind, respectful, work hard and you will get to the right places. It takes a LOT of patience and dedication. If you are a good person and surround yourself with good people you will do just fine 🙂
OJ: Get off your ass and meet face to face. There are way too many people who send emails/Facebook messages asking to play or work at a venue and they've never even been there. Cold messaging doesn't work. Meet the people in power face to face AND THEN ASK, not the other way around.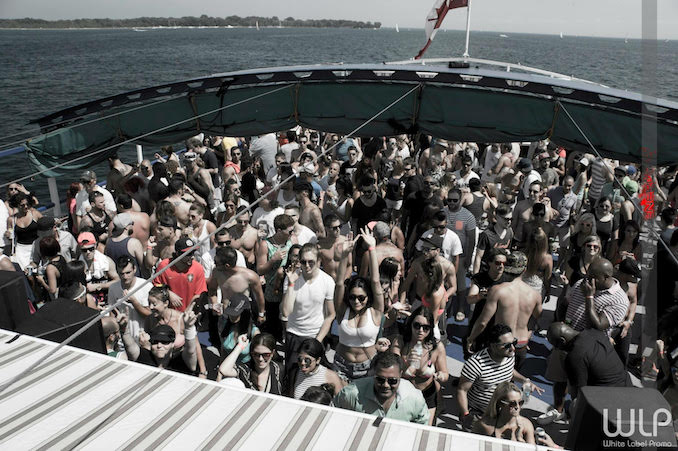 What lies ahead in year 5?
BH: We are already booking well into the 2017 calendar and all I can say at this point is things are looking GREAT 😉 Can't wait to keep you all moving for another amazing year ahead.
OJ: Less sleep, bigger parties, and more enjoyment for our Toronto patrons.
***
Buy tickets for the event on September 3rd at Sunnyside Pavilion HERE.