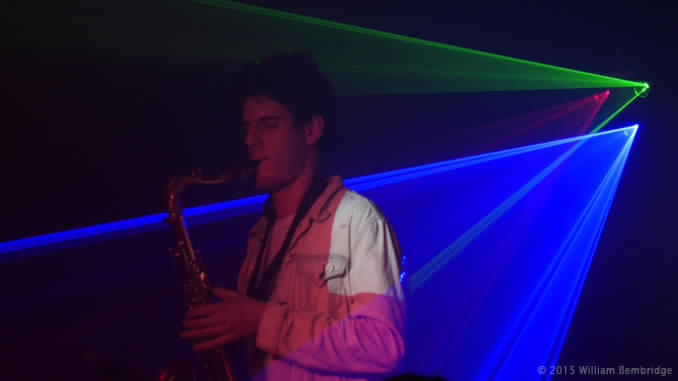 The Silent Shout Festival took place this weekend to celebrate 5 years of the Canadian electronic music blog's existence! Held at the Smiling Buddha, I flew on down to the second night, which featured live sets from some of Toronto's most hyped acts: New Change, Scott Hardware, Jooj and Phèdre.
Opening the night, New Chance drove some experimental but danceable electronic sounds into the ears of those arriving at The Buddha. The solo project from Victoria Cheong, who also owns Healing Power Records, set up the night well being both upbeat but subtle and easy to listen to. Occasionally she cut through the reverb and house style drum loops with some soulful vocals that really complimented her sound.
Next to hit the stage were Scott Hardware, a new project from the artist previously known as Ken Park. Ken Park's 2014 record You Think About It Too Much was outstanding; I'm not going to lie, having only discovered it recently, this is what brought me to the Smiling Buddha to see the show. The latest project was performed by a four piece; two dedicated synthesizer players, a saxophonist and the lead man himself.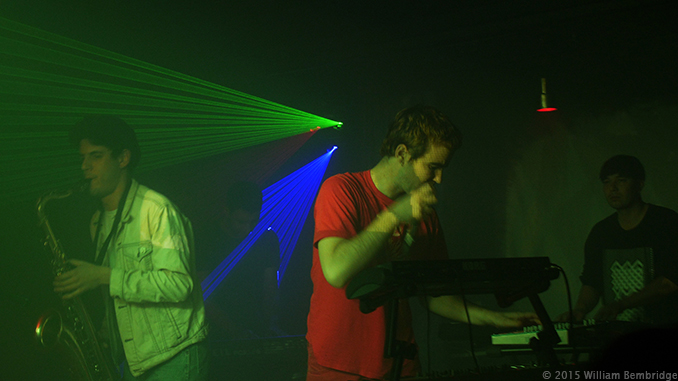 Playing, for all I could tell, an entirely new set of material, the night immediately turned even more dance centric than before. The new tracks are built on big synth bass lines and drum machine beats – the crowd loved it, with the opening few tracks sounding particularly strong on first listen. With, we hope, a new record in the pipeline, this set does nothing but stir up the anticipation more.
Quite the contrast from Scott Hardware's upbeat style, Jooj were up next to embark on a set of subtleties and story-telling. Headed by Sook-Yin Lee and underpinned by Adam Litovitz, it was clear that the pair lacks neither confidence nor ability.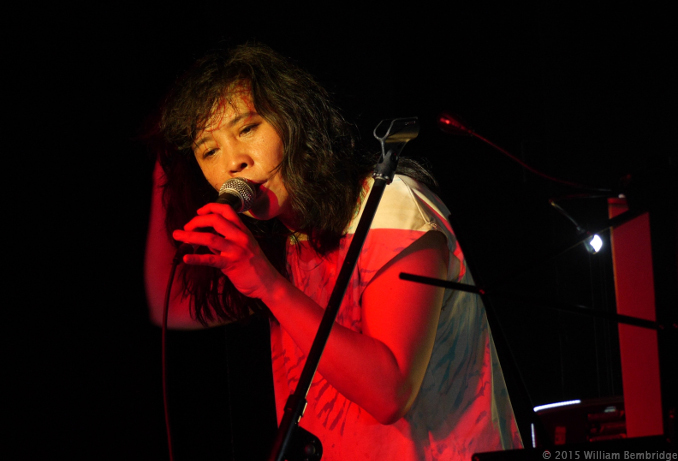 As always the Toronto audience was very attentive and polite, but it is undeniable that Jooj were impacted upon by the schedule – following the first two bands, the audience would have much rather jumped about to some synth pop. Whilst that's slightly unfortunate as the pair continued to get far out and poetic on a trip down the rabbit hole, upon leaving the venue there is no doubt that Jooj are the highlight of the night. You get the feeling that they will soon be adorning far larger venues, though perhaps to an audience that are well attuned to their offering.
Finally on came Phèdre, another Toronto duo with a big reputation. Whilst I had listened to them in advance of the show, it was very different in a live environment. Sporting two matching branded vests, the two-piece immediately cranked the mood back to "party" with an aggression that had not been felt so far. Strutting around half rapping and half singing words that nobody could really understand, they've certainly got something.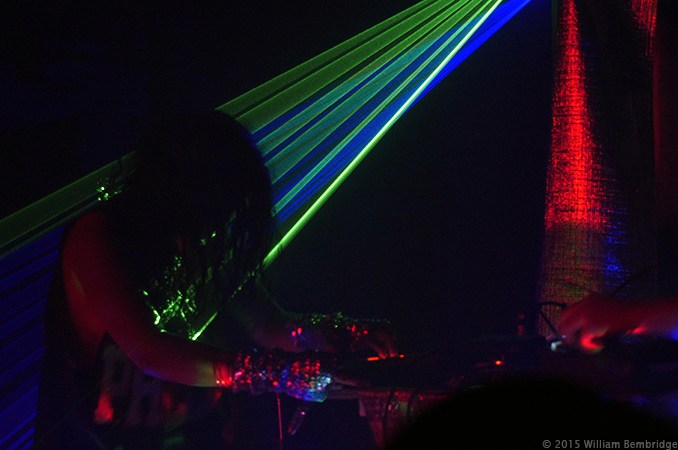 One thing is for sure, Silent Shout know how to throw a fun party that has you revelling in the very center of what makes Toronto a fun place to be. Music is objective, but Silent Shout certainly have an ear for stuff that deserves to be celebrated.