In 2002 Shawn Hewson and Ruth Promislow quit their jobs as Bay St. lawyers to follow their sartorial dream, and founded Bustle Clothing for men. Before this line, Toronto men's style languished in the no-go zone of sports jerseys or conservative frumpiness. After fifteen years of trim tailoring and cheeky prints, Bustle has made inroads. Men are no longer afraid of a flowered print power shirt, and understand there is room in the boardroom for more than pinstripes.
If you're faced with buying a gift for the man who has everything – Bustle has got you covered. Last year, in partnership with CANFAR (Canadian Foundation for Aids Research), – they launched a line of socks, in outrageously gorgeous patterns and flamboyant colours. The "Safe Sox Challenge" encourages you to give CANFAR socks as a gift and challenge; the receiver pays it forward by purchasing another pair of socks for their friends, with proceeds going to CANFAR. At $16.00 including shipping and the warm fuzzy feeling of helping out a great cause, this is a steal.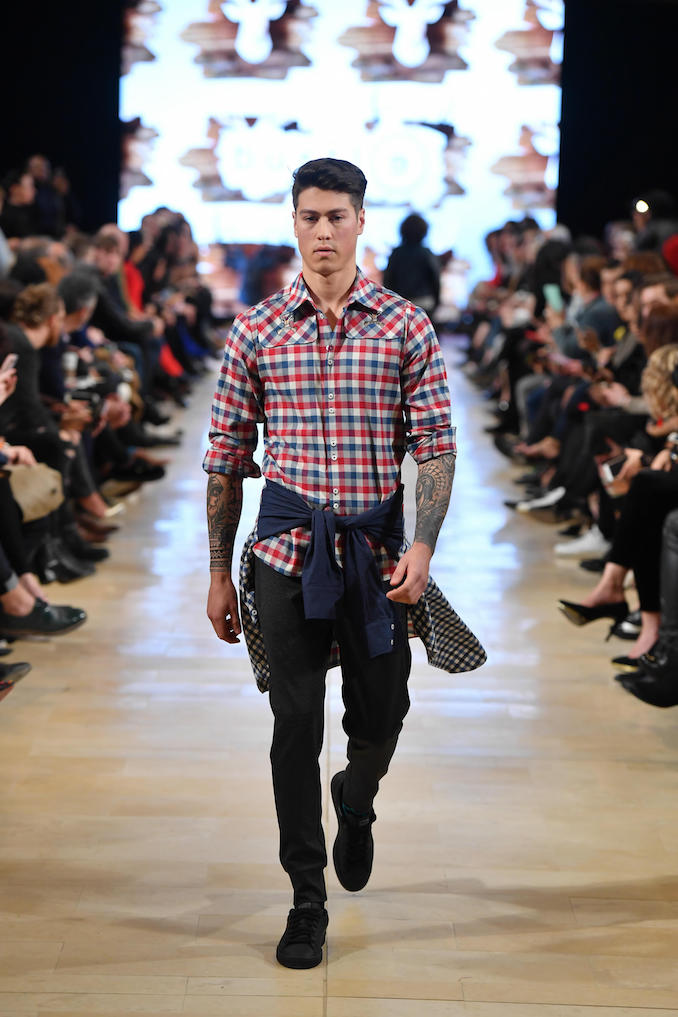 Letterkenny Plaid
Check yourself out in farmer chic! Even if you're not fixing a fence or baling hay, you can still look like you've got some skills in these Wayne-inspired shirts.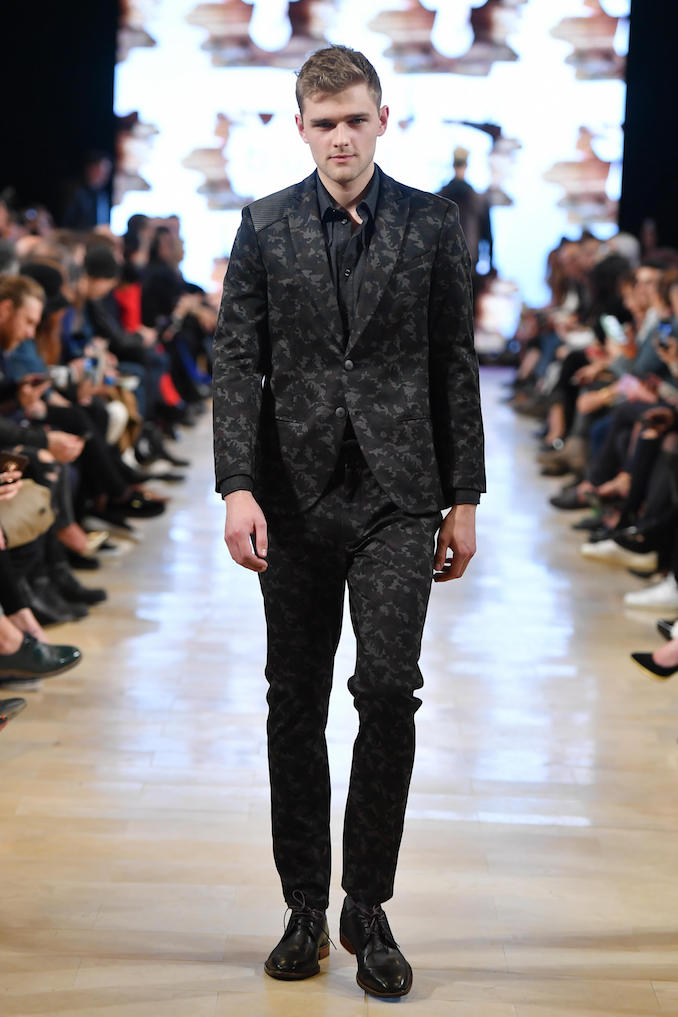 Casual Camo
Don't worry; this is not the uniform of guys who spend too many hours playing Call of Duty. In blotchy blues, and olive drab, Bustle's camouflage has a fresh and contemporary vibe.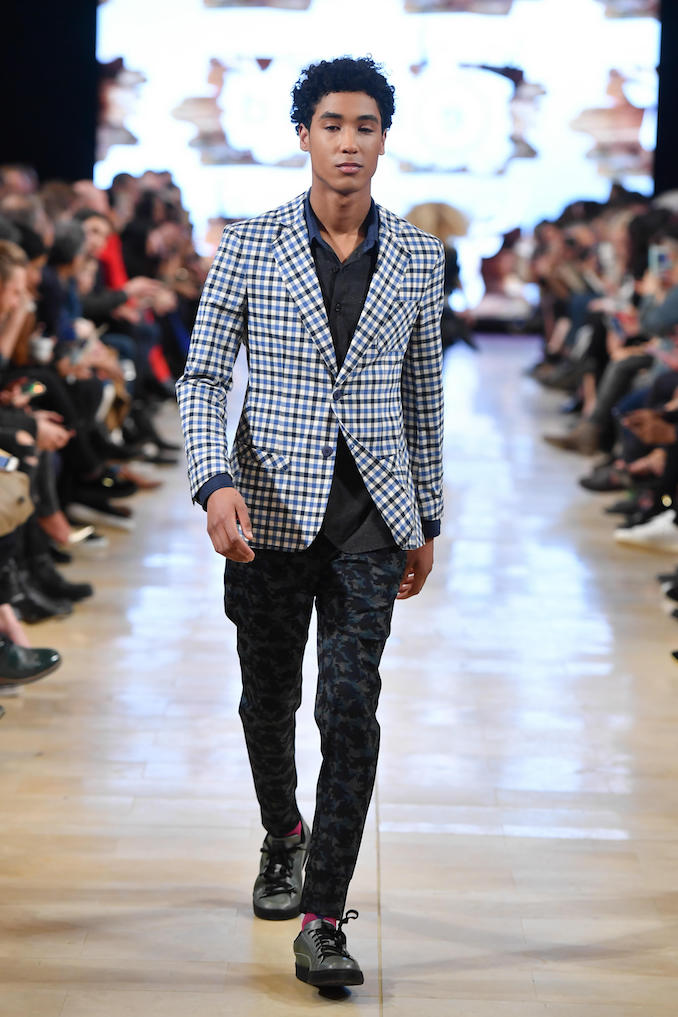 Bold is Beautiful
Gone are the days when Toronto men held back on style because they were nervous about being too edgy. If you've got the cajones, have fun with a bodacious jacket!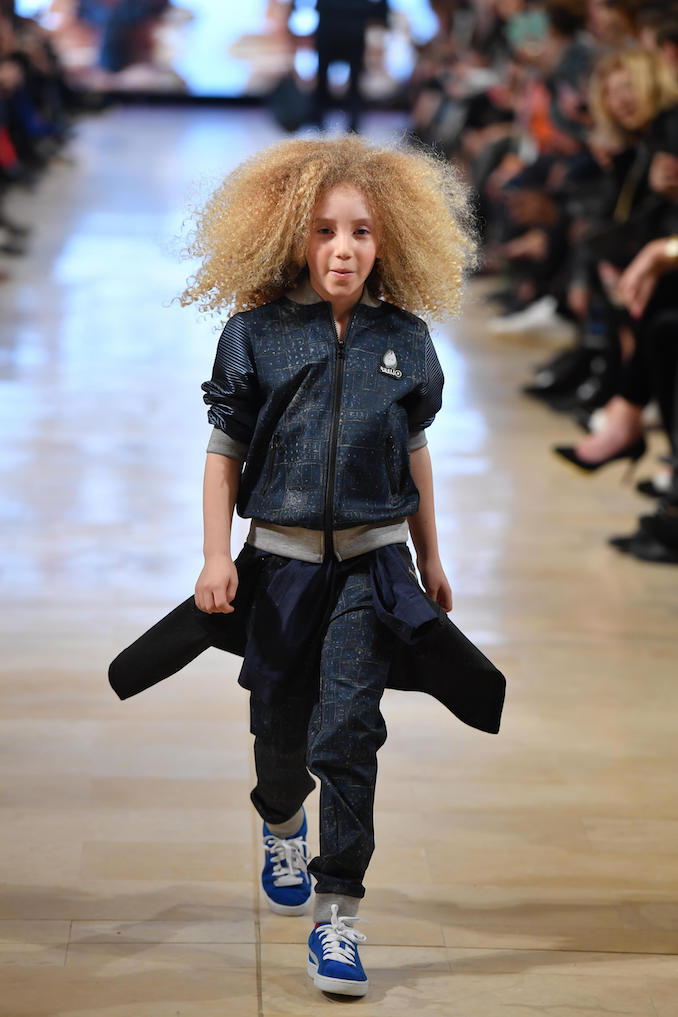 Mini Me
Bustle Sprouts premieres with clothes that are made for cool small people – and they come with matching dad-sized clothes. OMG.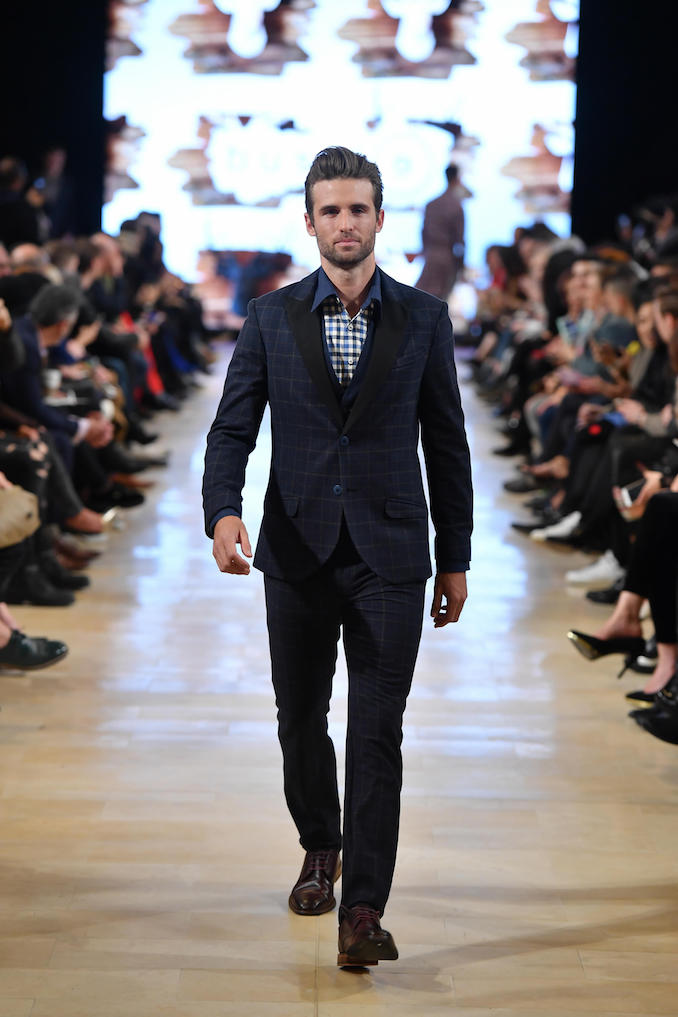 TeddyBoy Trousers
A strong silhouette shows off all the right curves in these trim trousers.