Médecins Sans Frontières or Doctors Without Borders, is an international humanitarian non-governmental organization known for their projects in war-torn regions and developing countries around the world that are affected by endemic diseases. In 2015, over 30,000 staff consisting of doctors, nurses, medical professionals, logistical experts, water and sanitation engineers and administrators worked in medical aid for over 70 countries. These staff are almost entirely volunteers.
For a new series, we are chatting with Torontonians who are apart of this organization to learn about their experiences abroad.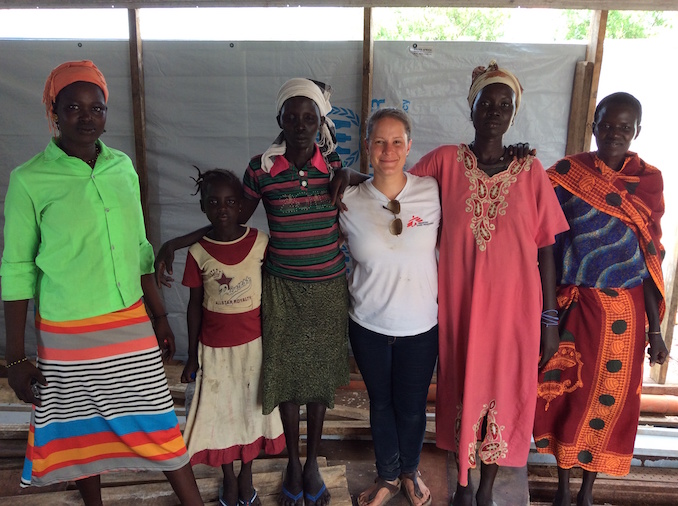 Ann Avard – Operating Room (OR) Nurse and Hospital Nurse Manager for Médecins Sans Frontières
As an expatriate Operating Room Nurse, my responsibilities were mostly managerial. Many of the projects had well-trained National Staff and my role was to facilitate patient flow between departments as well as support the daily running of the ORs. Depending on the day and the context, duties would range from helping provide scheduled surgeries to preparing for a mass influx of casualties.
More recently as a Hospital Nurse Manager, my scope grew to helping manage the entire hospital – from helping to figure out the nursing schedule to designing a new Intensive Care Unit.
What international locations have you worked in with MSF?
I have worked with MSF in Iraq (Najaf, a city about 100km south of Baghdad), South Sudan twice (Bentiu, Nasir and Malakal the first time and Nasir and Bentiu the second) the Central African Republic (in the capital, Bangui), Libya (al-Bayda and al-Quoba), Burundi twice (assessing the potential need for an MSF intervention) and the Democratic Republic of Congo (Mweso in North Kivu).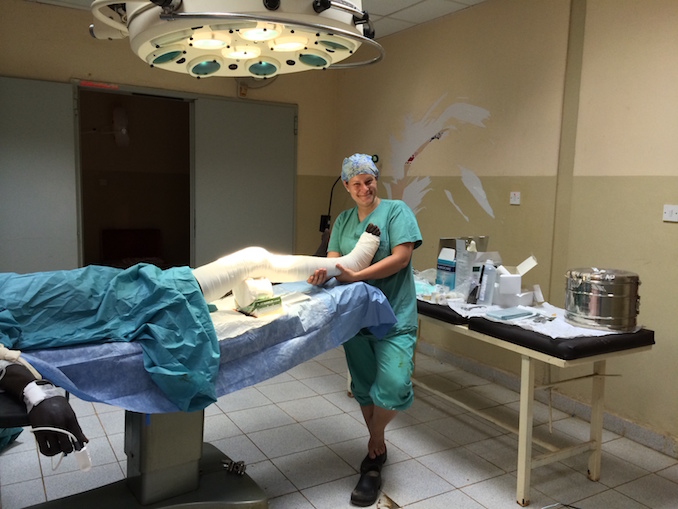 What made you want to work with MSF? What is your background work in? Where were you working prior?
I have wanted to work with MSF for years and years. My parents have been monthly supporters for as long as I can remember, so MSF has long been a part of our household. I really respect and value the core principles of MSF as well as the basic human principles of dignity, compassion and the relief of suffering.
I did my first degree in International Development Studies, Health Studies and Medical Anthropology at the University of Toronto, and then did my Bachelor of Science in Nursing there as well.
Prior to this, I volunteered and worked at the MSF Toronto office between degrees before starting in the Emergency Department as a nurse in 2009. I transitioned to the Operating Room in 2011 and started working in the field in 2013. I'm extremely lucky as my current job in the OR allows me the flexibility to divide my time between here in Toronto and working with MSF.
How old were you when you realized you wanted to help in this way?
I remember waking my parents up when I was a really young, wanting to donate my penny collection to help other kids overseas. More recently, though, through my first degree and then being part of the team in the MSF office, I realized that MSF was the organisation that best reflected my ideals and goals.
What is the longest amount of time you have been on the road with MSF?
MSF has been amazing in supporting me in balancing my work here with my work abroad. The longest I've spent overseas is 10 weeks, often working 18+ hour days, 7 days a week. Sometimes the days are really challenging, but the work is always rewarding.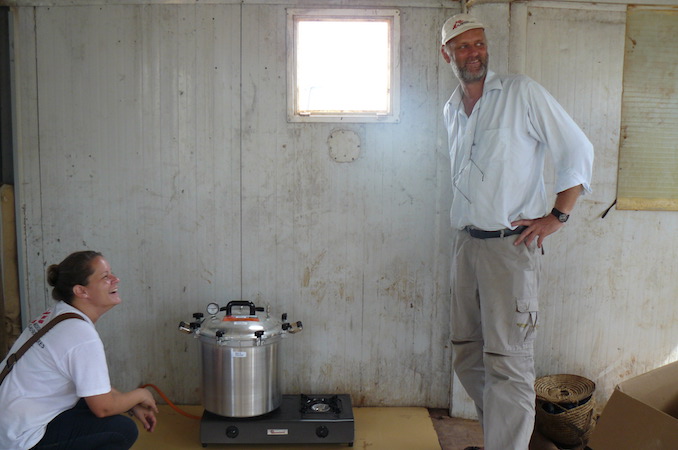 What are some of the challenges in your field at MSF?
Providing safe access to medical care would be the biggest challenge I've faced working with MSF. The attacks on medical facilities in Syria and Yemen are just recent examples of the risks patients have to take to access medical care.
In South Sudan, each of the projects I worked in had the hospitals there violated and patients killed. Hospitals should be a safe haven for those seeking help, not a target.
What is needed to improve these conditions?
The upholding of international laws and regulations around the neutrality and non-involvement of health structures in conflicts would greatly improve the safety of access to health care.
The advocacy and awareness that MSF does about these terrible incidences helps to further bring these breaches of conduct to international attention. Hopefully, holding violators of these agreements to account for actions against health facilities would demonstrate their inhumanity and help prevent future attacks.
***