EMA, Eemaan Qadri, is an upcoming singer/songwriter from Toronto, Canada. She's been performing live in open mics & festivals since she was 8 years old, and has been releasing original music since February 1st with her debut single – "Get It". Over the course of 2 years, EMA has gained over 1 million fans throughout her Spotify, Instagram, Youtube & Tiktok.
Her greatest achievements include her cover of "Heather" by Conan Gray hitting Spotify's Top Viral 50 (passing Conan Gray himself!) and reaching over 1.1M monthly listeners. The song has been featured over 10K playlists overall, and went viral on Tiktok. Her original song, "Honey" on her debut album "Friendly Reminder", has reached 100,000K streams on Spotify and is still going after being placed on Korean boyband, BTS's "Top favourites" playlist.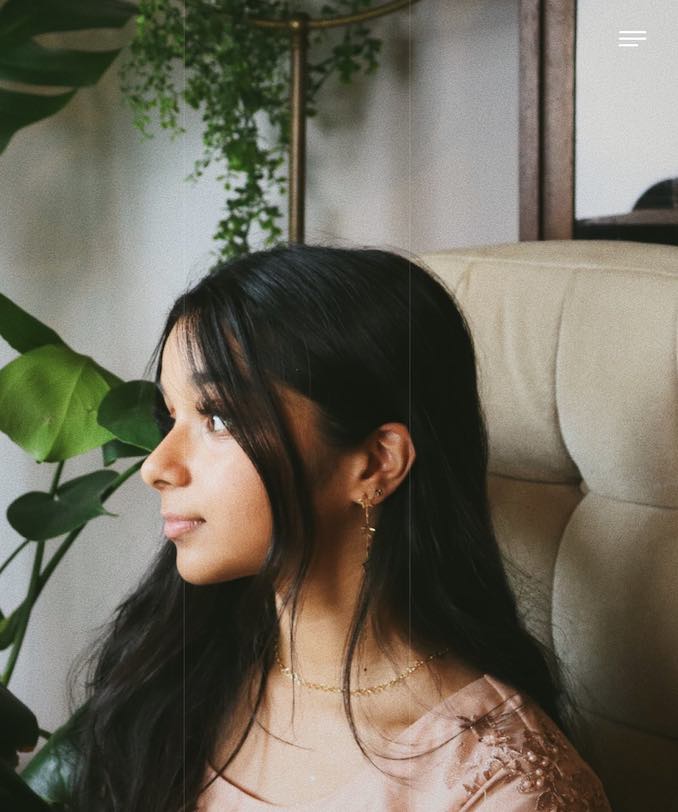 Name: Eemaan Qadri, or EMA
Genre: Pop/Singer/Songwriter
Founded: 2019
# of Albums: 1
Latest Release: Friendly Reminder – EP
Latest Single: Love Languages – Single (out July 23rd 2021)
Latest Video: 
Favourite musician as a teenager:
Selena Gomez (I even made fanpages for her, I was obsessed!!)
Favourite musician now:
Ariana Grande & Olivia Rodrigo
Guilty Pleasure Song:
SOS – Jonas Brothers !!!
Live Show Ritual:
Steaming your voice is so important before a performance. They night before or the day of, I always make sure to steam my voice.
Favourite local artist:
Alexandra Porat!
EP or LP?
LP, I would love to make my own one day!
Early bird or night owl?
I'm definitely a night owl. It's like all of a sudden I get so productive as soon as the sun goes down! You can definitely see me working my hardest at 9-10 PM.
Road or studio?
Being in the studio is such an amazing experience and I would give up anything to spend hours working in the studio!
Any shows or albums coming up? (What do you currently want to promote?)
My newest single, "Love Languages" being released on July 23rd 2021, is about the ways one expresses love. Love languages are an amazing way to determine how you can show someone that you appreciate them, in a way thats most comforting to them. I fell in love with this concept, and knew right away that I wanted to write a song about it. I got started on production earlier this year, with my producer, Mike Tompa, and together we created this piece. It was a bit difficult at times, with COVID-19, but with a couple Facetime & Zoom sessions, we managed to get everything done.
Favourite local Restaurant:
I absolutely LOVE Osmow's Shawarma. Me and my sister have always been huge fans, and anytime we choose to eat.
Favourite Street: (Queen, College, other)
Going to Ryerson University, I find myself always walking down Dundas. You'll always find familiar faces, and so many fun things to do!
Favourite Park? (Trinity Bellwoods, High Park, Riverdale, Kew Gardens, or other?)
I love high park. It's so gorgeous there, and was the place I had my first ever photoshoot!
Favourite Music Venue?
My favourite music venue used to be the Mod Club Theatre in Toronto. I remember seeing Billie Eilish at that venue, and it was so small and perfect for little concerts where everyone can get together and have an amazing time. Unfortunately, the venue closed because of COVID-19, but it'll hold a special place in my heart!
Swiss Chalet, Harvey's or Roti?
Roti!
Where can we follow you? 
instagram.com | eemqadri
twitter | eemqadri
musicbyema.bandcamp.com
tiktok.com | @eemsings
youtube.com | emamusicofficial
emamusic.ca