As a nurse I am responsible for the quality of care for our patients. This includes making sure our protocols are followed, ensure hygiene and nutrition standards are met, coordinating care with other departments as well as the recruitment, training and evaluation of our staff. We also have to be able to respond quickly to medical emergencies such as epidemic outbreaks, influx of displaced persons, victims of violence.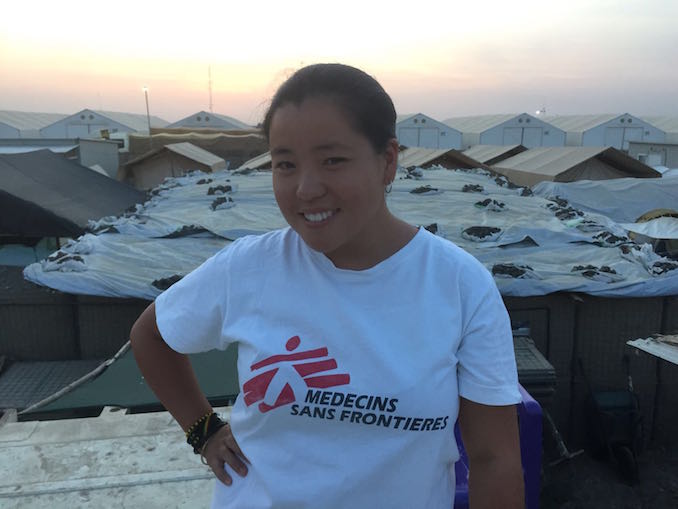 At the pharmacy, I was responsible for managing the medical stock that supplied our hospitals and clinics. This can be challenging when you need to get medications and supplies to rural health clinics that are accessible only by hiking or by boats. During the Ebola outbreak I worked on getting clearance for trial Ebola vaccines and setting up the supply and pharmacy for a new Ebola treatment centre.
Jaime Wah – Hospital and Emergency Nurse Supervisor and Pharmacy Supervisor and Manager for Doctors Without Borders
What are some of the places you have worked in this capacity worldwide?
With MSF I have worked in the Central African Republic, the Democratic Republic of Congo, in Sierra Leone and twice in South Sudan.
What made you want to work with MSF? What is your background work in? Where were you working prior?
Prior to MSF I worked as an Emergency room nurse in Scarborough and also as an air ambulance nurse. I knew I wanted to work internationally and after years of hearing and seeing crises around the world in the news I felt it impossible to stay at home and not try to help in whatever small way I could. I was drawn to MSF because of their reputation in delivering emergency medical care to those who need it the most.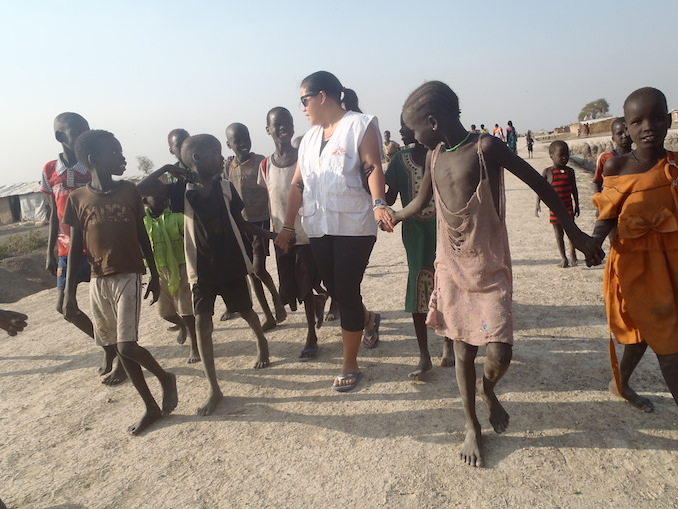 How old were you when you realized you wanted to help in this way?
I was in my twenties!
What is the longest amount of time you have been on the road with MSF?
My longest assignment was in the Central African Republic for seven months.
My shortest was two months in Sierra Leone during the Ebola crisis.
What are some of the challenges in your field at MSF?
Some of the biggest challenges are the limitations we have in the field. Often we didn't have stable electricity, access to diagnostic testing or affordable effective treatment options. In one hospital I set up, a new paediatric intensive care unit had one oxygen machine and one suction machine. I remember seeing a 5-year old girl die from complications of malaria and thinking that her chances would be much different had she been born elsewhere. During the Ebola crisis we had limitations with treatment options. The vaccine hadn't been developed until well into the largest outbreak.
Sometimes we get overwhelmed with the need. During my last assignment in South Sudan, my team and I were responding to a huge influx of displaced people seeking refuge from fighting and pillaging inside a UN camp. Those arriving had spent weeks to months hiding in the swamps. Every week, the number of new arrivals coming into the camp and those seeking medical treatment in our tent hospital would double. I remember that 10 to 15 little body bags were filling the morgue every day, most of them victims of malaria and severe malnutrition.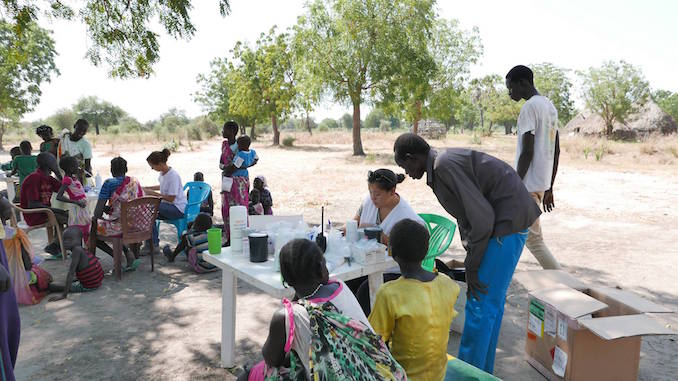 What is needed to improve these conditions?
To improve these conditions ultimately we need a world without greed, war and famine! But in the meantime, access to affordable lifesaving technology, medication and vaccines would go a long way!
***
Médecins Sans Frontières or Doctors Without Borders, is an international humanitarian non-governmental organization known for their projects in war-torn regions and developing countries around the world that are affected by endemic diseases. In 2015, over 30,000 staff consisting of doctors, nurses, medical professionals, logistical experts, water and sanitation engineers and administrators worked in medical aid for over 70 countries. These staff are almost entirely volunteers.
For our new series, we are chatting with Torontonians who are apart of this organization to learn about their experiences abroad.
Learn more about MSF / DWB on their website.