A Toronto, Ontario native, David Boyd Janes is being recognized as one of country music's most promising rising talents out of Canada right now. With over 10 Million digital streams DBJ makes good on the promise of his Canadian Billboard hit single, Couldn't Hurt as well as multiple marquee wins on the country music circuit being recognized as a Bell Media future star along with being a 5 time CMA Ontario nominee and notably the Boots & Hearts Emerging Artist winner.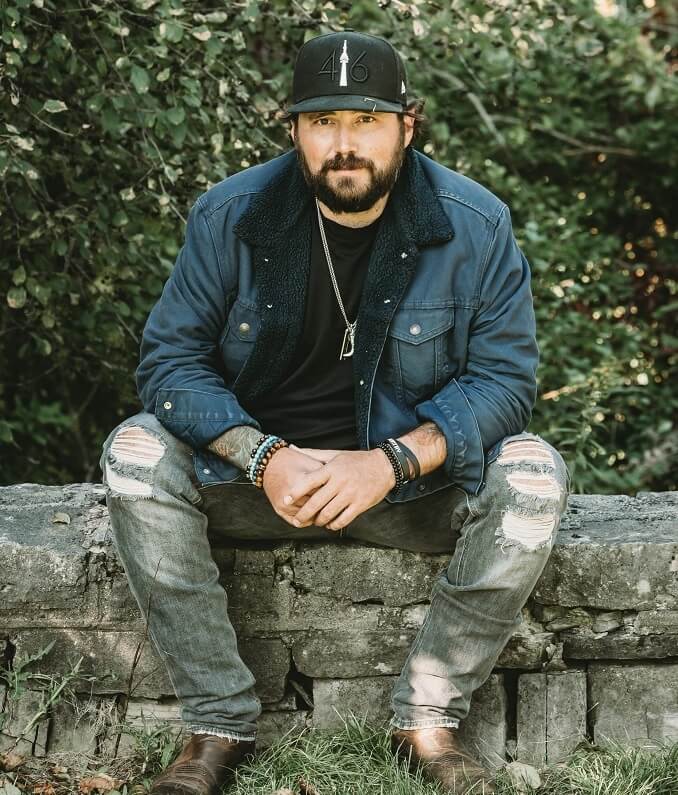 Name: 
David Boyd Janes
Genre:
Country / Rock Country
Founded:
2017
# of Albums:
2 EPs – Thoughts Become Things / Drove Me Country
Latest Album:
Drove Me Country
Latest Single:
"Bleed Country"
Latest Video:
Favourite musician growing up:
Ray Charles, Garth Brooks, Lenny Kravitz
Favourite musician now:
Hardy, Coldplay, Ernest, Ray Charles, City and Colour
Guilty pleasure song:
Ordinary World – Duran Duran
Live show ritual:
Burning my own incense backstage
Favourite local musician:
City and Colour
EP or LP?
EP
Early bird or night owl?
Night Owl
Road or studio?
Both! but I prefer being on the road
Any shows or albums coming up?
I will be playing at The Venue in Peterborough on October 20th as direct support for Gord Bamford as part of the Dirt Road Tour.
Where can we follow you?
Website | Instagram | Apple Music | Spotify
***
Rapid Fire Toronto Questions:
What is your favourite local restaurant in Toronto?
Nimman Thai Cuisine at Mimico and Lakeshore, Jack Astors (Shurway)
What is your favourite street in Toronto and why?
Marine Parade Drive just off Lakeshore BLVD W as I used to live there and there are just so many memories there for me.
What is your favourite park in Toronto and why?
Humber Bay Park and Old Mill. Humber Bay because I spent a lot of time there as a kid growing up long before all the condos were built and Old Mill as I have tons of memories fishing there with my dad as a kid.
High Park is a close second and a fun memory of this one time my mom caught this huge fish and yelled so loud a police officer ran over as he was walking by, true story!
What is your favourite music venue in Toronto?
This is a hard one but I'll share a few; Opera House, El Mocambo and the Horseshoe Tavern.
What is your favourite music store in Toronto?
It was Sam The Record Man but that's gone now.