Rita Tesolin is a renowned Toronto jewellery designer known for producing one-of-a-kind Statement accessories. The luxuriously bold pieces are the brand's transcendent trademark.
Officially launching her designing career in 2003, Rita Tesolin was quickly labelled the "Stone Angel" by Elle Canada. She joined its "Hot 100" list and was later named "The Costume Queen" by Flare Magazine.
She has collaborated with many Canadian clothing designers and has been featured in countless magazine editorials. Rita continues to impress with spectacular, ground-breaking, one-of-a-kind jewellery and art projects year after year.
Her creations have been showcased on Canadian and American celebrities alike. Rita's designs have been worn regularly by the hostesses of television shows such as E-Talk, Project Runway Canada, Canada's Next Top Model, So You Think You Can Dance Canada, The Social, and Canada's Drag Race.
-Written by Kelly Donovan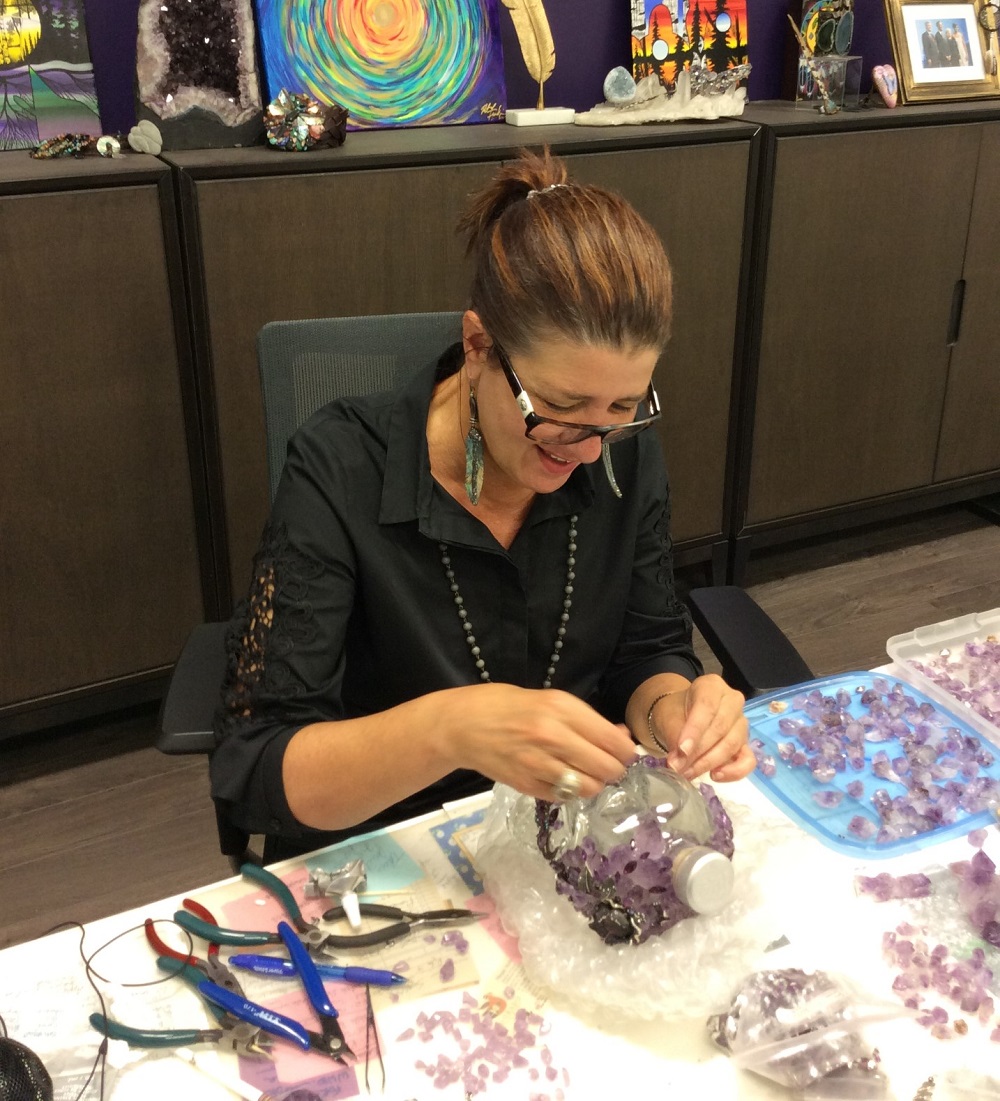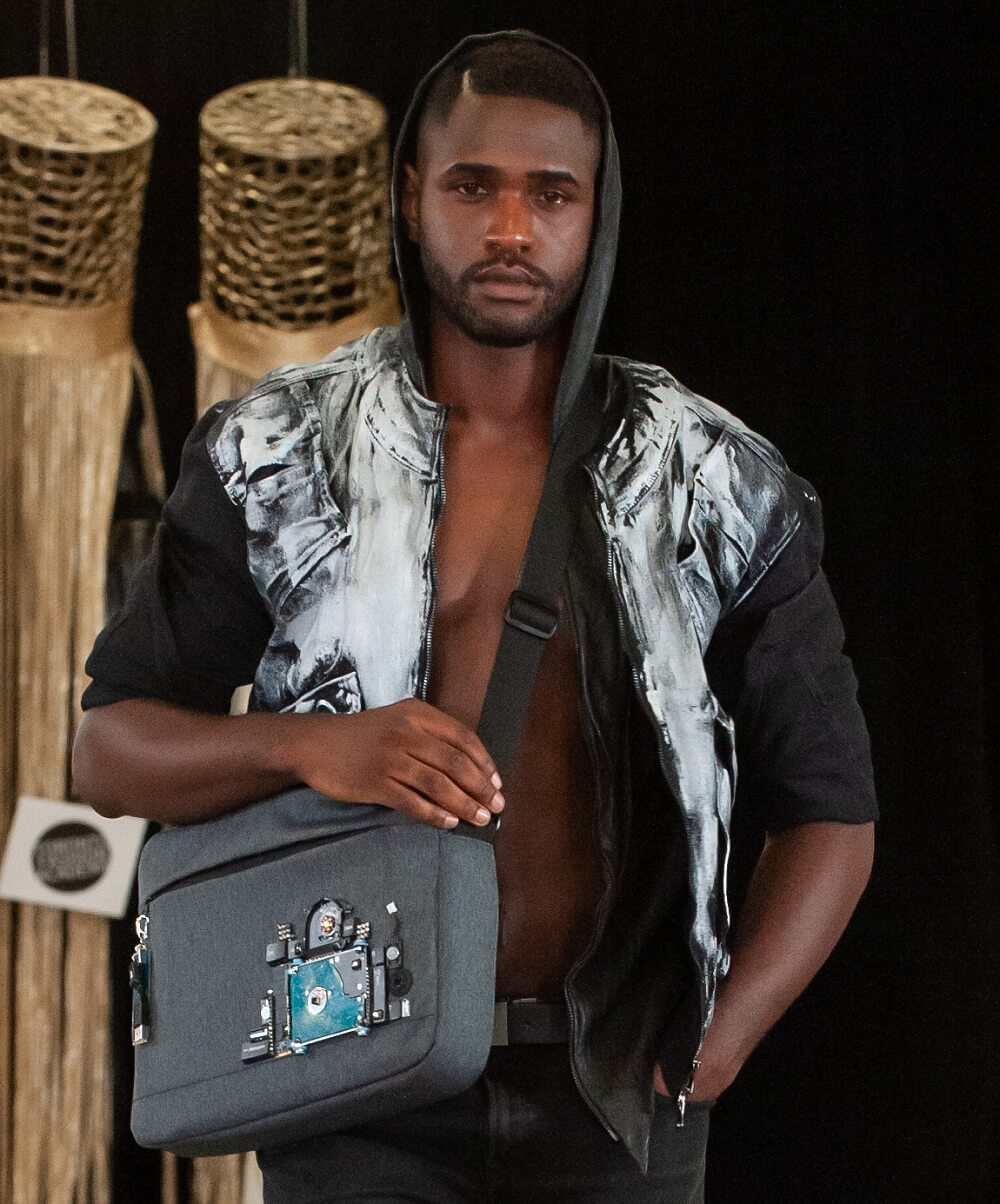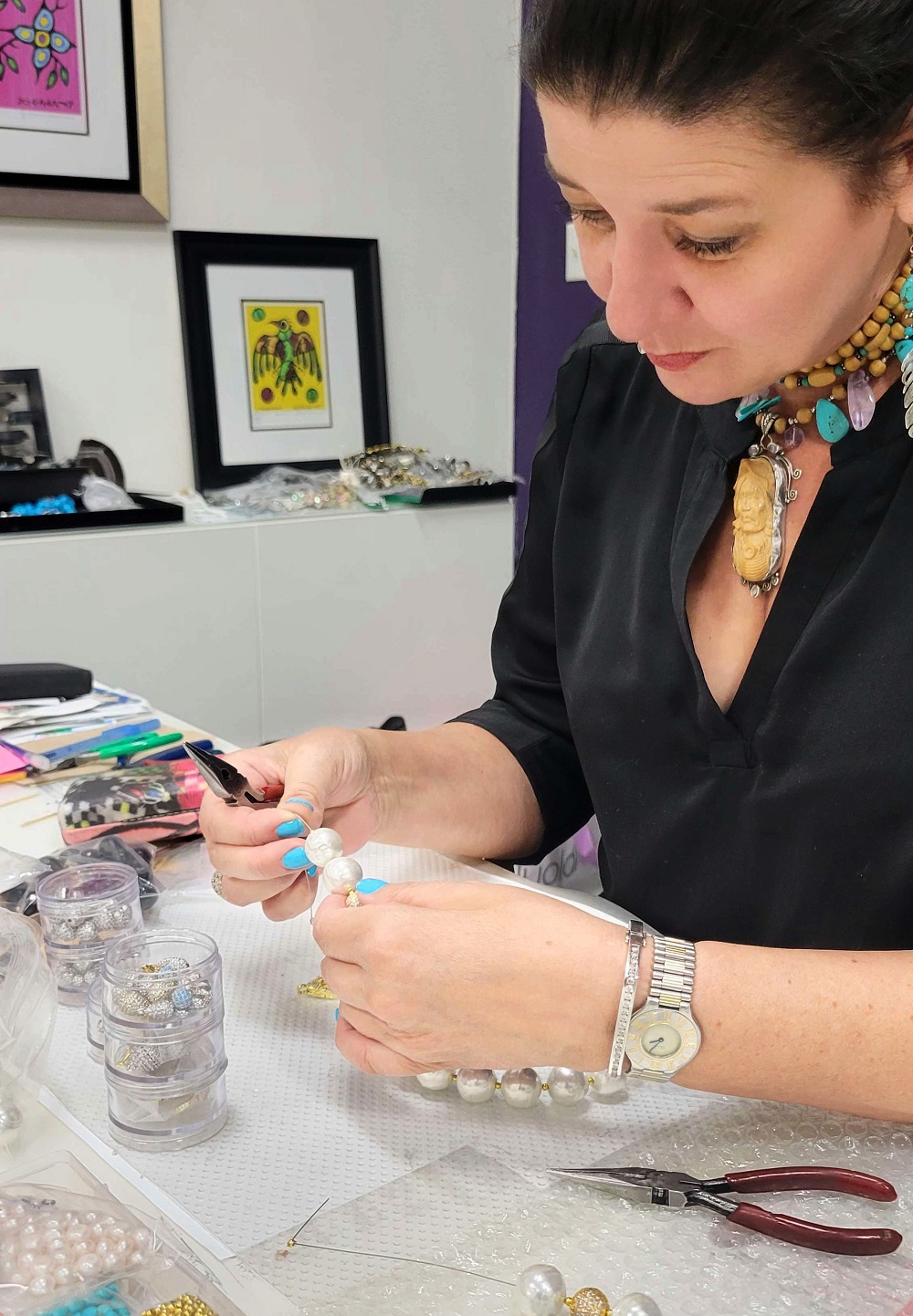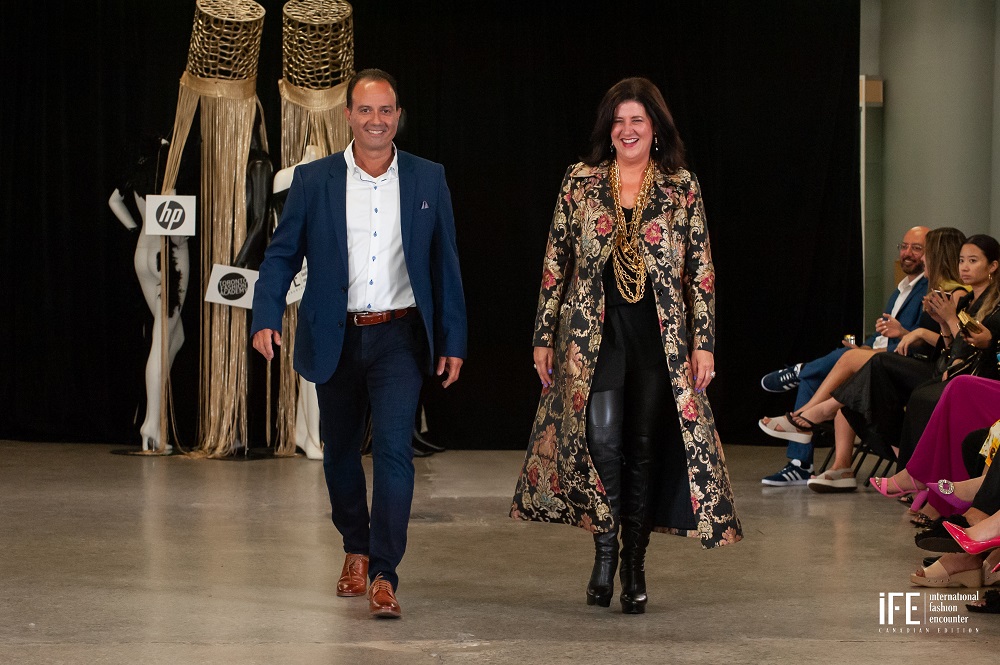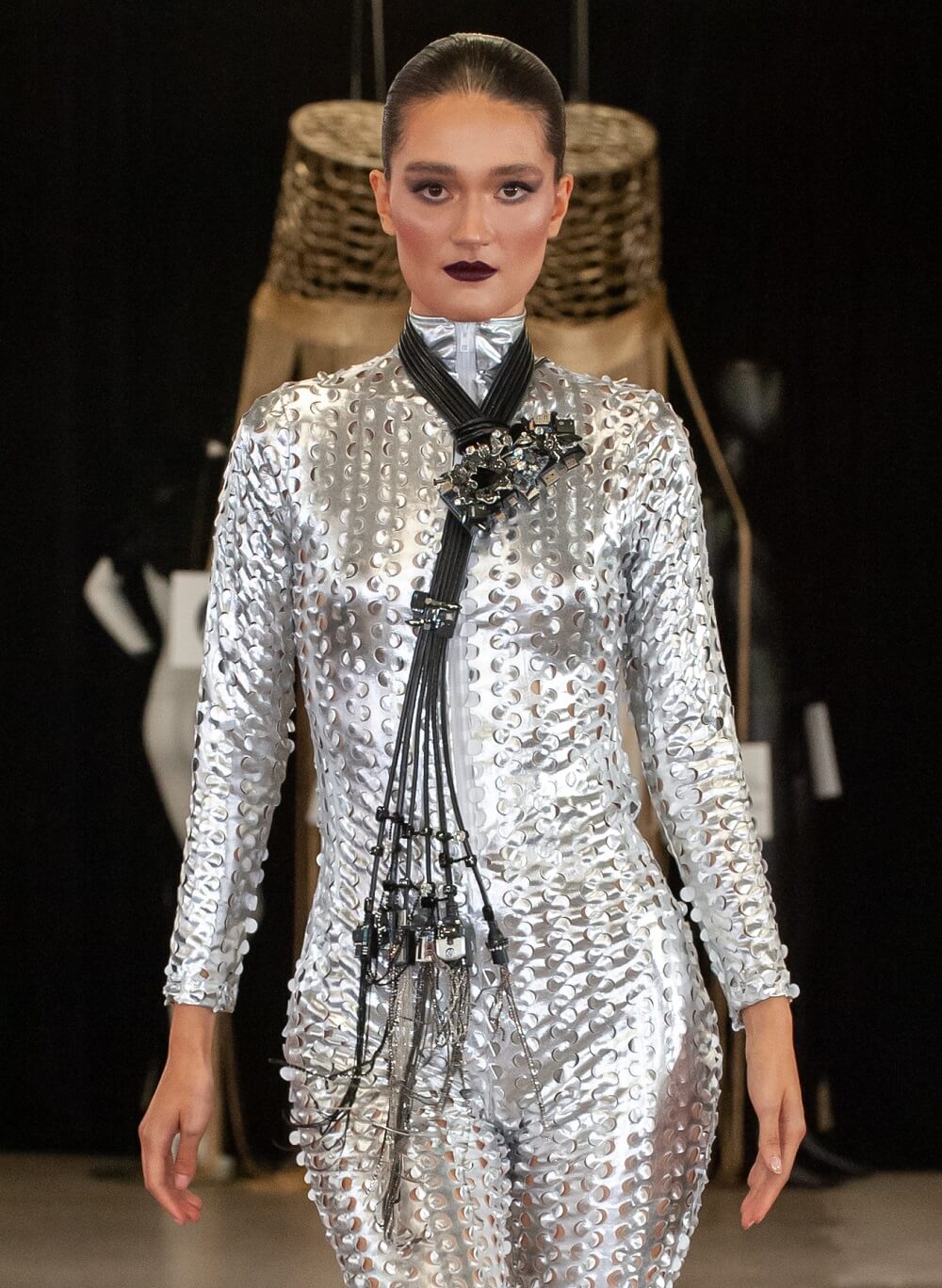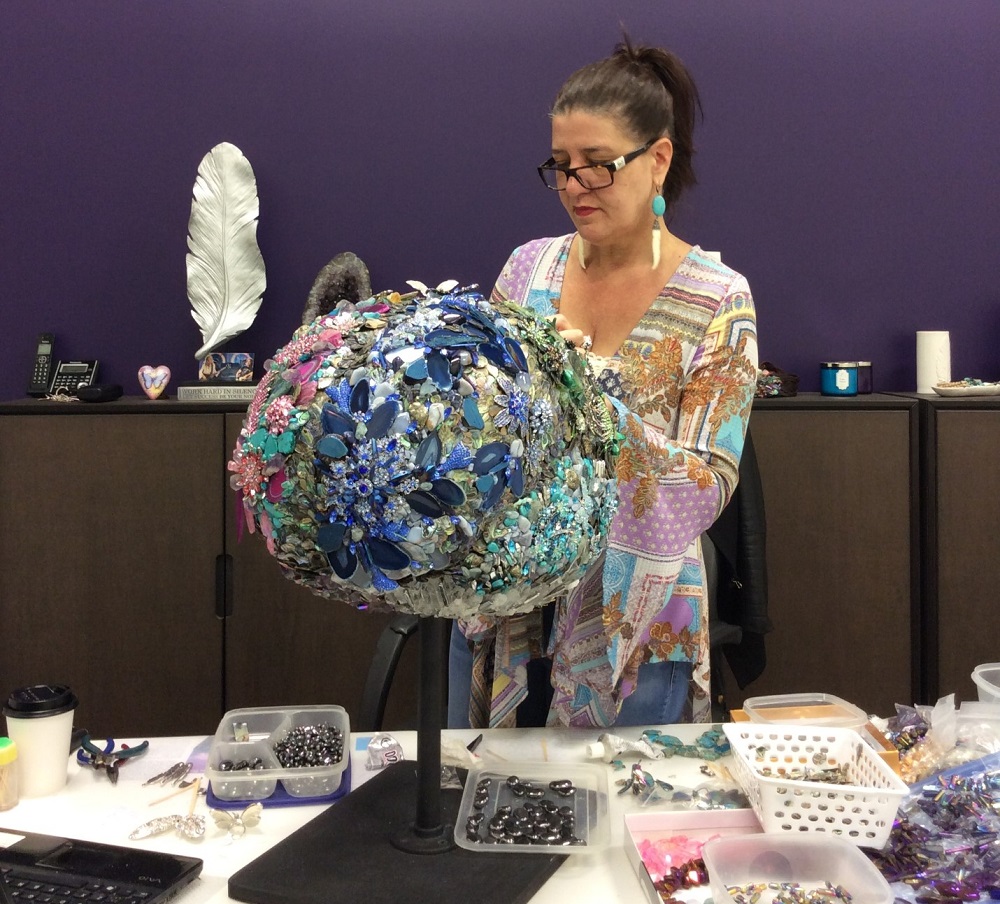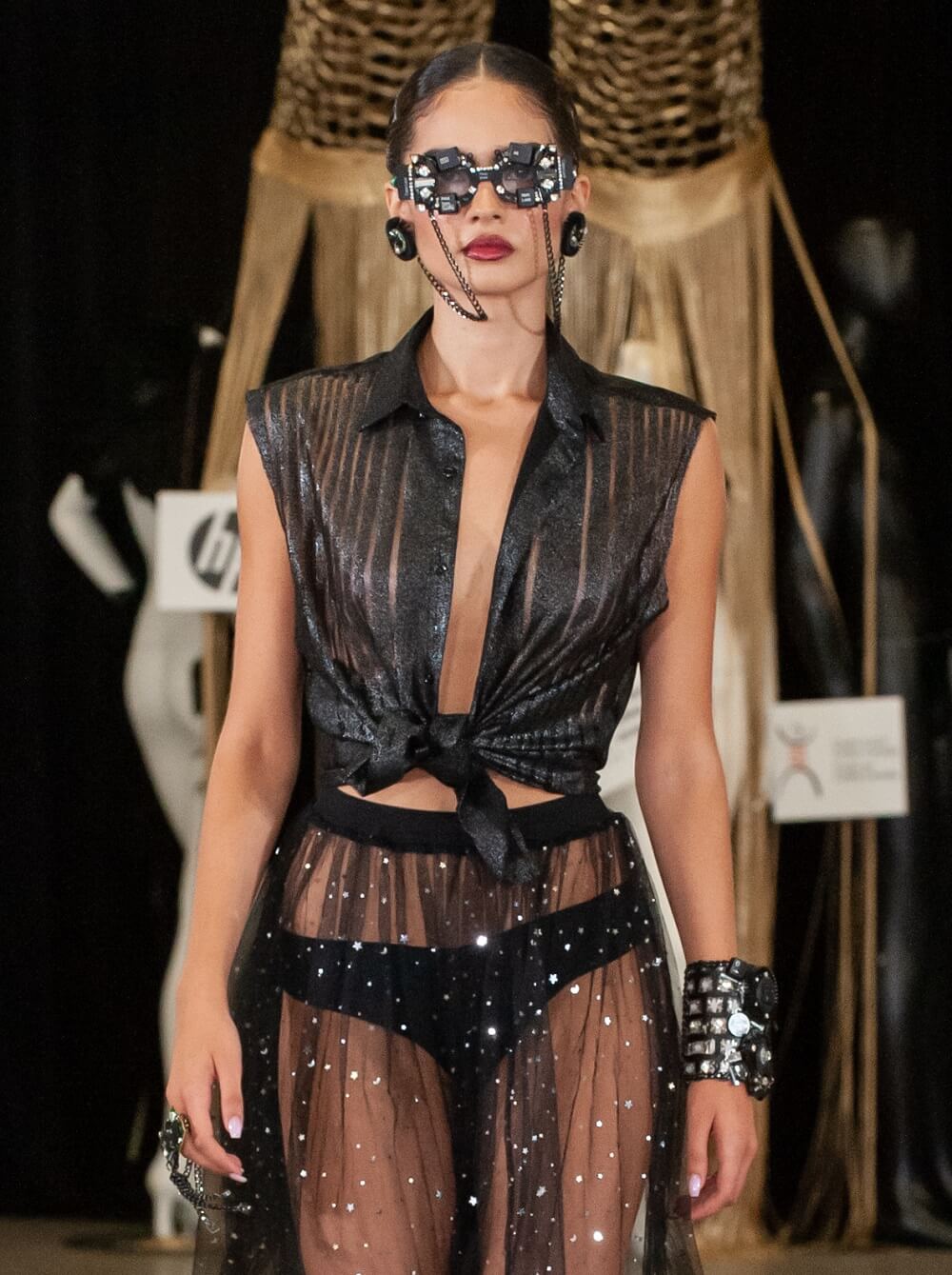 ***
Which 'hood are you in?
My studio is located in the New Fashion District, in the Dufferin and Lawrence area.
What do you do?
I am a Jewellery Designer and Artist. I spend approximately 80% of my creative time designing and producing very distinct and statement accessories – jewellery, handbags, and various body adornments. A smaller portion of my career has many facets. I embellish Geodes, bottles and other items used as home decor and/or art.
I have been commissioned for special creative projects. I enjoy the area of sustainability. I collaborate with clients who want to re-purpose and re-design their accessories so they can once again be enjoyed.
What are you currently working on?
I recently worked with the Director of the International Fashion Encounter (IFE), Jason Cameron, on a collaborative effort with HP Canada. The fruits of my labour were unveiled at the 13th Edition of IFE on September 22, 2023.
In addition to the HP partnership, I provided the accessories for the Couture segment of IFE under the direction of the Show Producer and Stylist Basil Waris and Sponsorship of Mercedes-Benz Downtown Toronto.
Where can we find your work?
Some of my collections can be viewed and/or purchased on my website or at Trunk shows around the province. Others are kept and sold at my studio which is open by appointment only. You can also follow me on Instagram and Facebook.