On Saturday, February 2, it was all about the behind-the-scenes beauty of Canada's vibrant fashion industry.
Taking over Toronto's Daniels Spectrum, Fashion Shoot Extravaganza (FSE) invited a slew of the city's most fashionable to celebrate the creative talents required for an editorial shoot that are usually kept behind the scenes – in the most glamorous, sensory-filled way possible.
Upon entry, editorial-worthy guests were invited to walk the red carpet and snaps shots in front of a stunning wall of roses – a conversation piece that set the stage for the impressive sense of discovery that waited.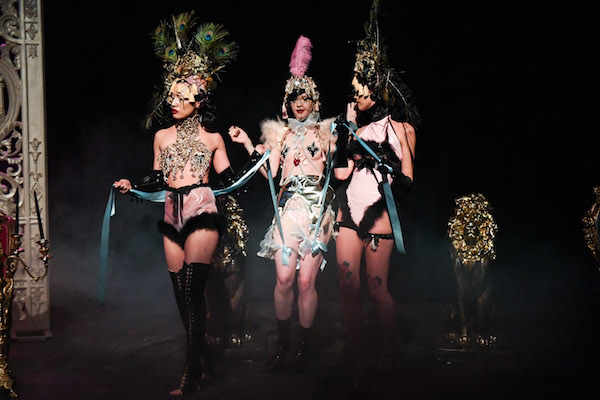 The unique event concept – the brainchild of Marie Copps of COPPS Productions Ltd. – is the first event to combine and showcase the finest in high-end fashion design, production, makeup, styling, photography, and theatre to form an all-in-one, never-before-seen immersive fashion experience. Allowing the magic that goes on behind the curtains to shine, the event invited its well-heeled guests to partake in every aspect of a high fashion shoot with everything from engaging lounge areas, to a fully immersive fashion shoot that offered an unmatched peek behind the scenes.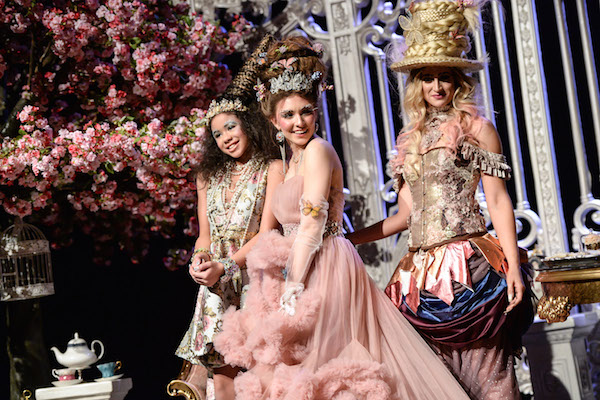 The show itself told the story of a girl as she navigates the various stages of her life. This was showcased through the shooting of four editorial themes: Whimsical/Fantasy, Edgy Evening/Dark Wedding, Fetish/Burlesque, and Millionaire Lavish Party/Ball, and featured designers like Cherry Burgundy, Rita Tesolin, Lucian Matis, Rhowan James, Karen, Maison Chardon, Jaycow, Steven Lejambe, Sharleez Bridal, and House of Sass & Magic.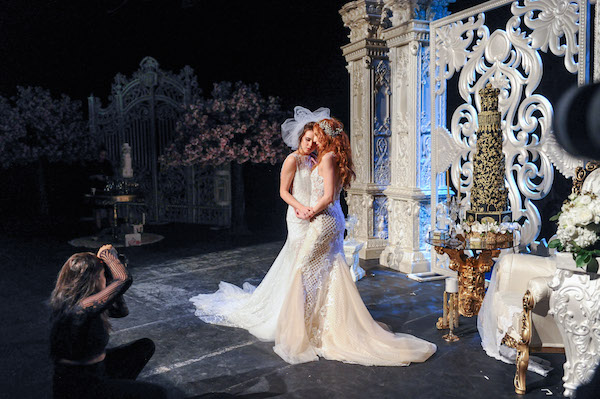 In the VIP area was a behind-the-scenes dressing room where the a-list guests could enjoy the model treatment themselves thanks to on-site makeup artists who were there to offer touch-ups. Another talking point included the first appearance of the world's largest freshwater pearl compliments of Ascentia Diamonds.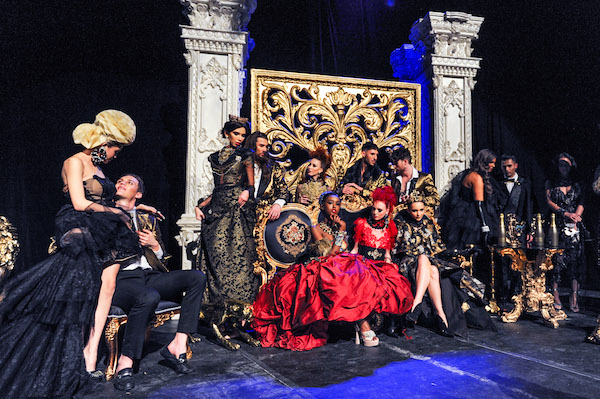 Naturally, it all made its rounds on the social media accounts of those lucky enough to find themselves in the company of people like hosts Melissa Grelo and Jess Allen (The Social), special guest Joan Kelley Walker (Real Housewives of Toronto), and other social scene and fashion world staples. Walker graced the venue in support of the Breakfast Club of Canada. Attendees were welcome to support the initiative – which provides nutritious meals to children in need – by making donations for a chance to win prizes.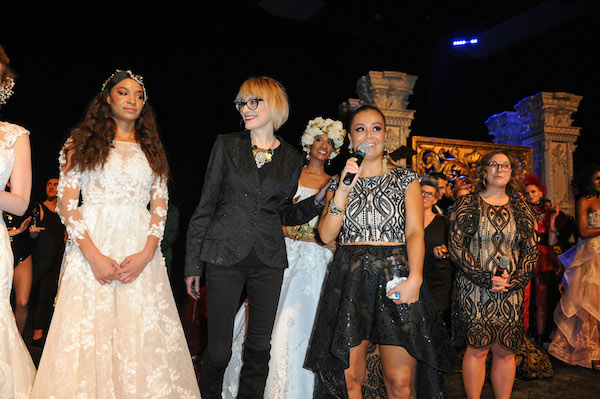 In a time when one fashion show can blend into another, the general consensus was that the eye-opening spectacle for the senses won't soon be forgotten. The evening of fantasy and luxury sets the stage for what we can expect from Marie Copps and COPPS Productions Ltd.
Check out the entire talented Dream Team of FSE 2019 here.