For our latest featured business we chatted with Shred-It, a document shredding company that was started in Oakville and grew to the largest of its kind in the world. Paul Saabas has been with Shred-it for over 11 years and is currently the Vice President for Canadian operations. He is responsible for the strategic direction and day-to-day operations of the business. He chatted with us about the company.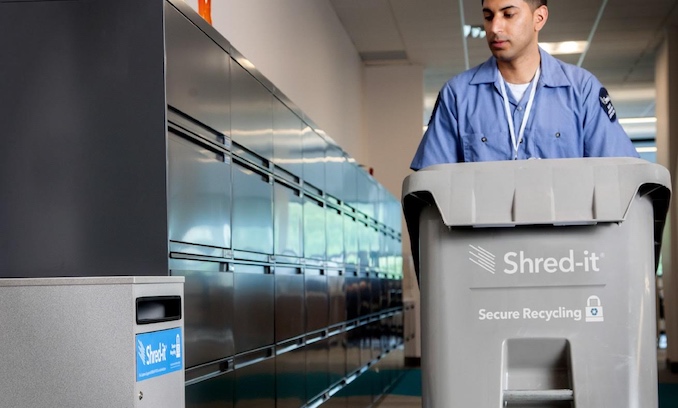 What is your business called and what does it do?
Shred-it is the largest document destruction company in the world, and we're based here in Oakville. We help businesses keep confidential information secure through paper shredding and electronic device destruction services.
How did your business start?
Shred-it was founded in Oakville 30 years ago by Greg Brophy, an entrepreneur who had a passion for business. He was recognised as one of Canada's "Top 40 under 40" in 1995, and was the 1993 winner of the Federal Business Development Bank "Young Entrepreneur of the Year Award" for Ontario. Brophy witnessed a growing number of people falling victim to identity theft and saw the damage that data breaches caused to businesses. He knew there was a need for better information security services, so he started our company to help other businesses stay secure through education and document destruction.
Brophy started Shred-it as a one-man, one-truck startup serving the Toronto community, and we have since grown into a global organisation, as a subsidiary of Stericycle, employing over 5,000 people in 18 countries.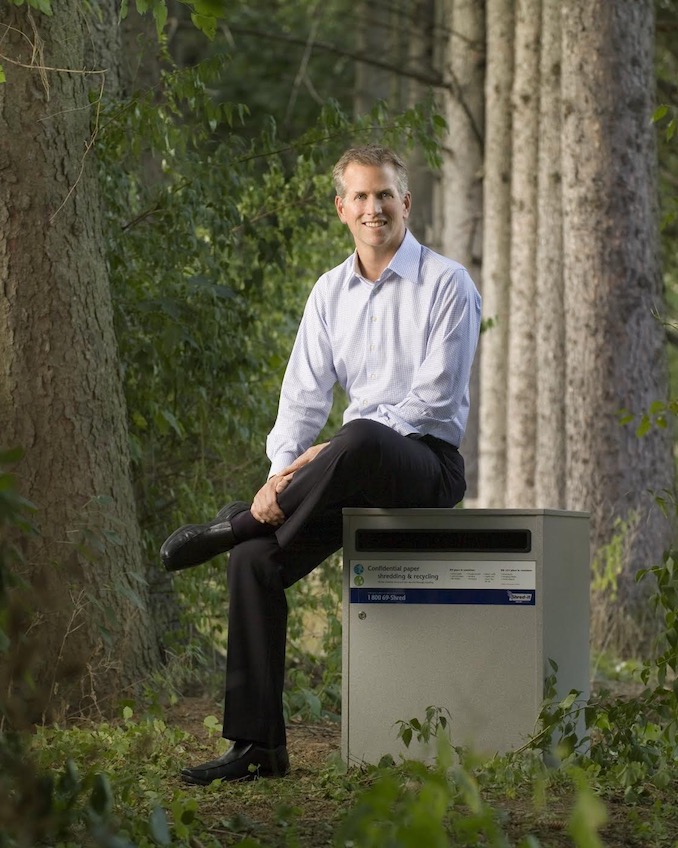 What problem does this solve?
Our services allow businesses and individuals to protect themselves from fraud by safely disposing of confidential information stored in physical formats, such as paper documents, hard drives and old electronic devices.
Data breaches can lead to identity theft and fraud, a big problem for both individuals and businesses. It is estimated that Canadians lost nearly $100 million to scammers in 2017. For businesses, a single data breach can result in significant damage to their reputation.
At Shred-it, we protect what matters: employees, customers and reputations, all of which can be hurt by a data breach.
Who are your clientele?
We serve more than 400,000 customers around the world, including Fortune 500 companies, law firms, hospitals, banks, government agencies and many small businesses. Our range of services help protect any organisation, large or small, that works with or stores sensitive information.
How does your business make money? How does it work?
We offer a range of services designed to protect private information, including paper shredding and hard drive destruction, as well as specialty shredding services for items like identity cards, training binders or old uniforms – anything that could put a business at risk if it fell into the wrong hands. For all of our information destruction services, we provide a Secure Chain of Custody using the latest technologies to ensure end-to-end tracking. This tracking system includes barcode scans at every touchpoint, tamper-proof consoles, locked trucks and GPS-tracked fleets. Following every information destruction service, we provide a Certificate of Destruction as proof that your information was destroyed and that your business remains secure and compliant with relevant privacy laws.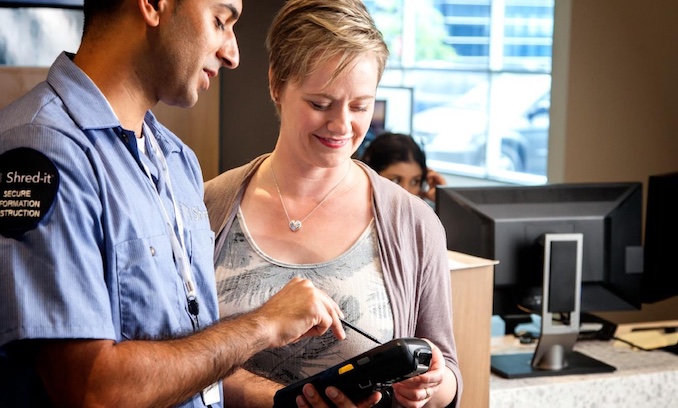 Where in Toronto can we find your profession?
We serve over 5,500 businesses in the GTA, so there is a good chance you'll find a secure Shred-it console in your office. For individuals, we have six drop-off centres in the GTA, where you can bring paper, hard drives or media devices to be securely destroyed. A map of drop-off centres can be found online. Businesses looking for secure document or media destruction can contact us at shredit.com – we'll come to you!
What is the best question a prospective customer could ask a member of your profession when comparing services?
"How are you different?"
At Shred-it, we go above and beyond for our clients in a number of ways:
– We provide a comprehensive set of Workplace Privacy Policies to regular customers, including Remote Work, Clean Desk, Shred-it All and Document Management policies.
– Our wide variety of services help keep information secure, including hard drive and media destruction, and regular, on-demand, and drop-off shredding services.
– We give back to our communities through Community Shred-it Events.
– Our trained Information Security Professionals ensure a Secure Chain of Custody.
What is the best part about what you do? What is the worst part?
The best part about my job is giving our clients peace of mind through information destruction solutions that fit their business and keep their customers and employees secure. The worst part is seeing how often organisations put themselves at risk by not taking simple, preventative measures to protect sensitive information.
What is your favorite joke about your own profession?
"Using a strip shredder is good enough to keep information secure."
It's simply not true. Shredded paper strips can be pieced together through computer programs. At Shred-it, we use cross cut shredders to make the information irretrievable and then recycle the paper into paper products.
PAY IT FORWARD: What is another Toronto business that you love?
We love working with easy financial, whose parent company, goeasy, opened their first standalone location in Toronto in 2011. They are committed to information security and we have helped them take proactive measures to keep their confidential data secure.
For more information, please visit their website.