|FAT| or Fashion Art Toronto, is Canada's wildest fashion party – with five days of installations, performance, photography, and of course, runway shows.
Die hard fashion fans crowded into the runway room at Daniels Spectrum – one of Toronto's newly beloved architectural gems and community hub.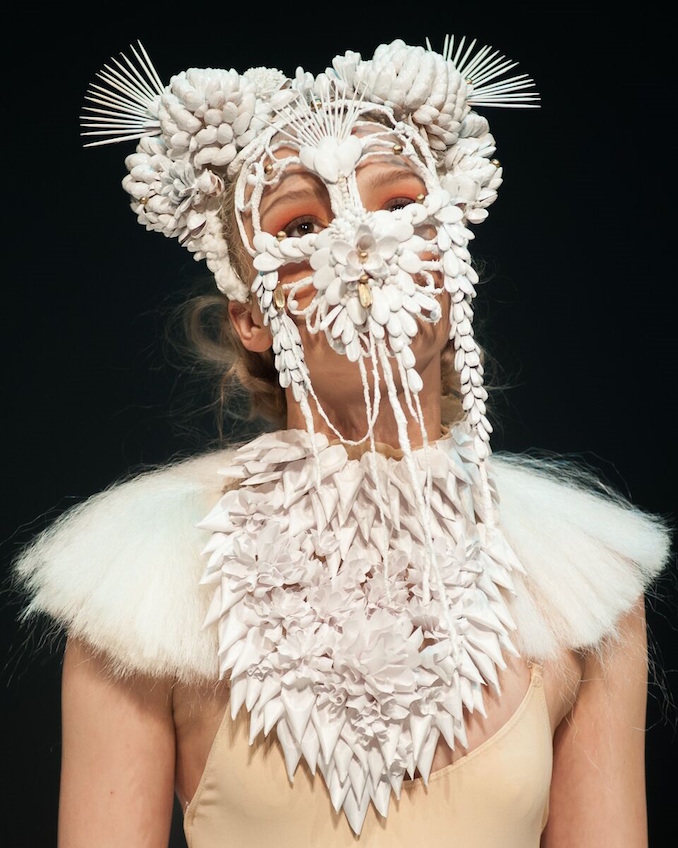 In the true spirit of |FAT| many designers teeter on boundaries between wearable and not-so-wearable art. Xue Liang's Liquid Baroque collection upcycles paper, and discarded materials into striking masks and head gear. Rampaging textures are eerily subdued with a clinical white palette; an Atwoodian vision of a stylishly apocalyptic world –where women exist in a beautiful prison of fashion. Justine LaTour's mocks the function of clothing in general; constructing three dimensional forms à la the 1971 Miss General Idea Pageant. Frosted mylar is transparent, revealing the body underneath, but it is also printed with nude sections of models' bodies – the naked truth, is quite literally embodied.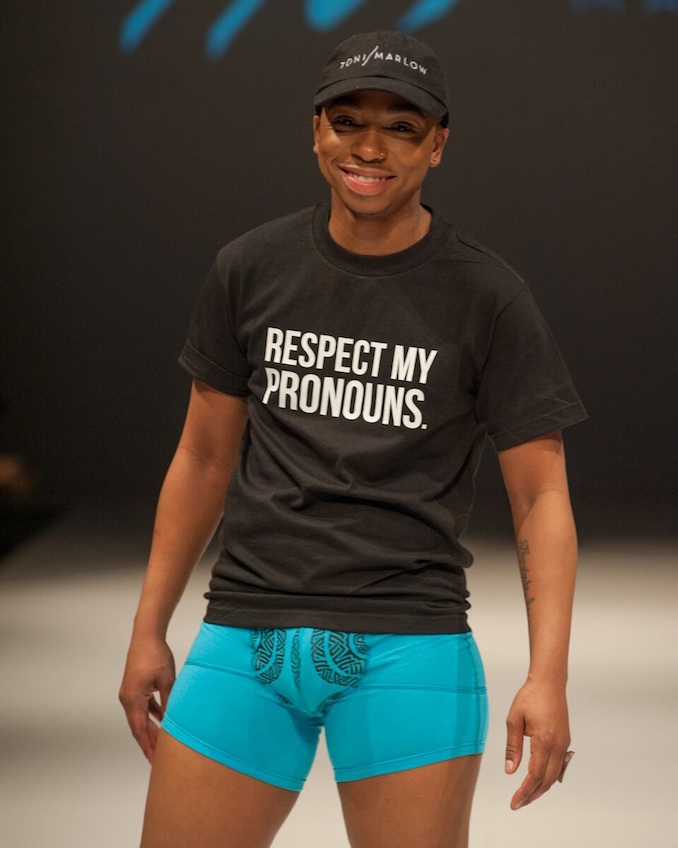 Other artists like Toni Marlow get conceptual in a much more comfy way. Gendered notions of beauty and undergarments are deconstructed by cheeky jersey nickers and t-shirts worn by trans and gender fluid models. For those brought up with the idea that French lace and silky satin lingerie is a gift a lady gives to herself, the idea of wearing boxers might be alarming… or luxuriously badass.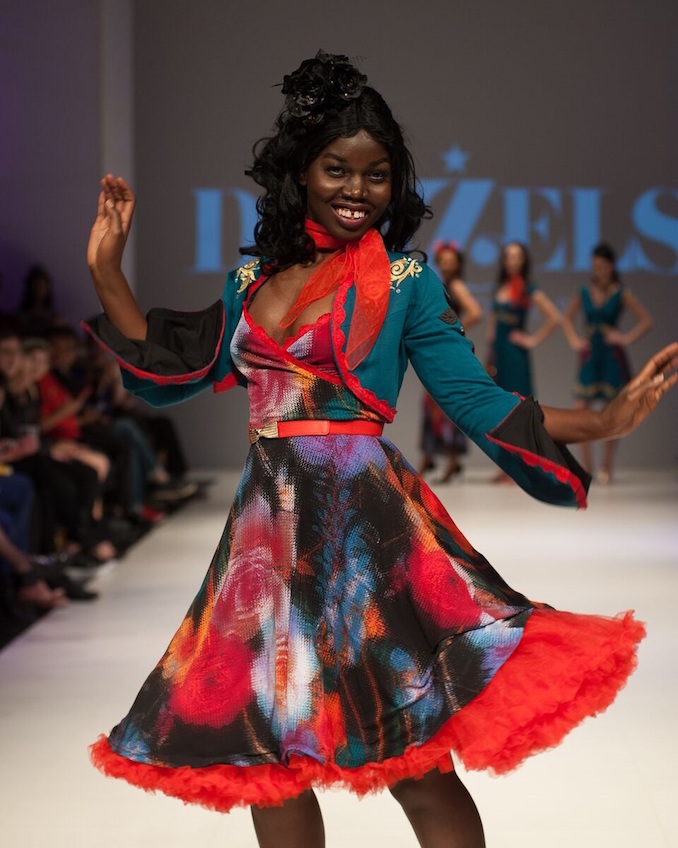 Damzels just want to have fun with the Wild West. A far cry from the rodeo shirts you'll see in Calgary – these have been firmly Toronto-fied, with dangly pompoms and flowers that look like they've been embroidered by Frida Kahlo herself. The models themselves can't help but grin in these frocks and look like they're about to jump off the runway and head down to the Dakota for some bourbon fueled dancing. Damzels clothing is made in Toronto, and sold at their store on Roncy. Their prices range from around $90 – $150.00 for a dress that will have people stopping you in the street.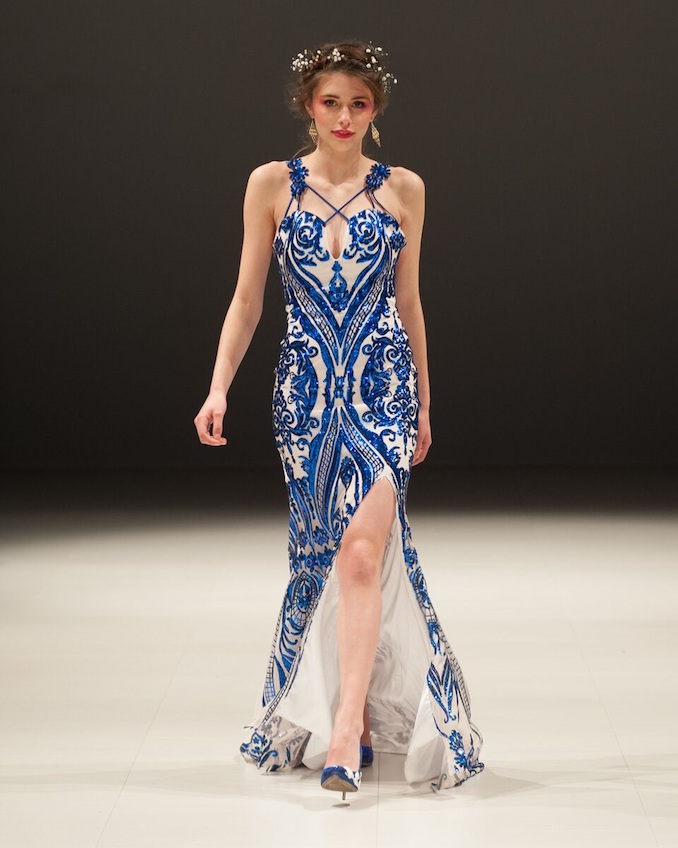 Sarah Splinter creates gorgeous gowns that are hand stained and painted, or intricately beaded. Inspired by the glitterati of Bollywood and hundreds of years of textile and fashion adornment in India; these are perfect for the red carpet or a lavish wedding dress.
Cheers to Vanja Vasic for another incredible fashion arts festival, this time with a brand new baby on her hip! Take that Serena Williams!
Many thanks to Jonathan Hooper for the gorgeous photos.