In 1981, the Taft Broadcasting Company, along with Great West Life, opened up Canada's first theme park, Canada's Wonderland in Vaughan (Maple), Ontario. Other regions were considered for the park such as Niagara Falls, Cambridge and Milton. Maple was decided on due to its proximity to Toronto and the access via the 400 highway.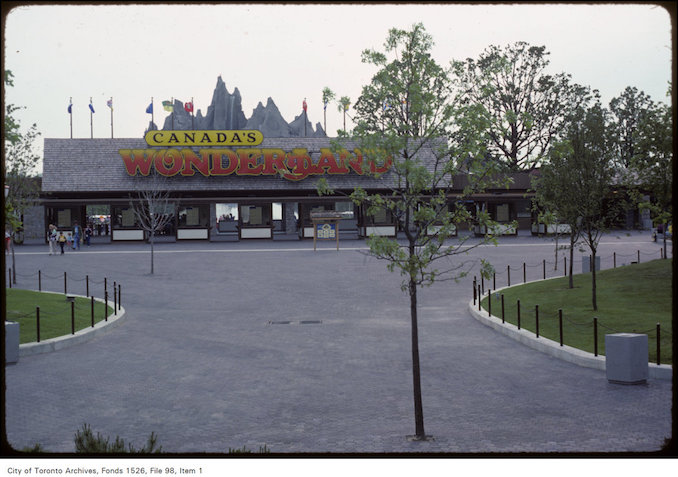 1981 – June 8 – View of Canada's Wonderland main entrance
A dozen construction companies began building Canada's Wonderland in April of 1979 and they completed it 2 years later. For the opening ceremony, on the 23rd of May in 1981, special ceremonies included 10,000 helium balloons, 13 parachutists, 350 white doves and a pipe band. Children that were representing four regions of Canada, the Arctic, Pacific, Atlantic, and Great Lakes regions of Canada, brought water from their homes to pour into the fountain at the park's entrance. Wayne Gretzky was also a special guest. Over 12,000 people attended opening day for the park that cost $120 million to build.
While browsing the archives this week I found some photos from from a few days after the park opened and thought they would be good to share.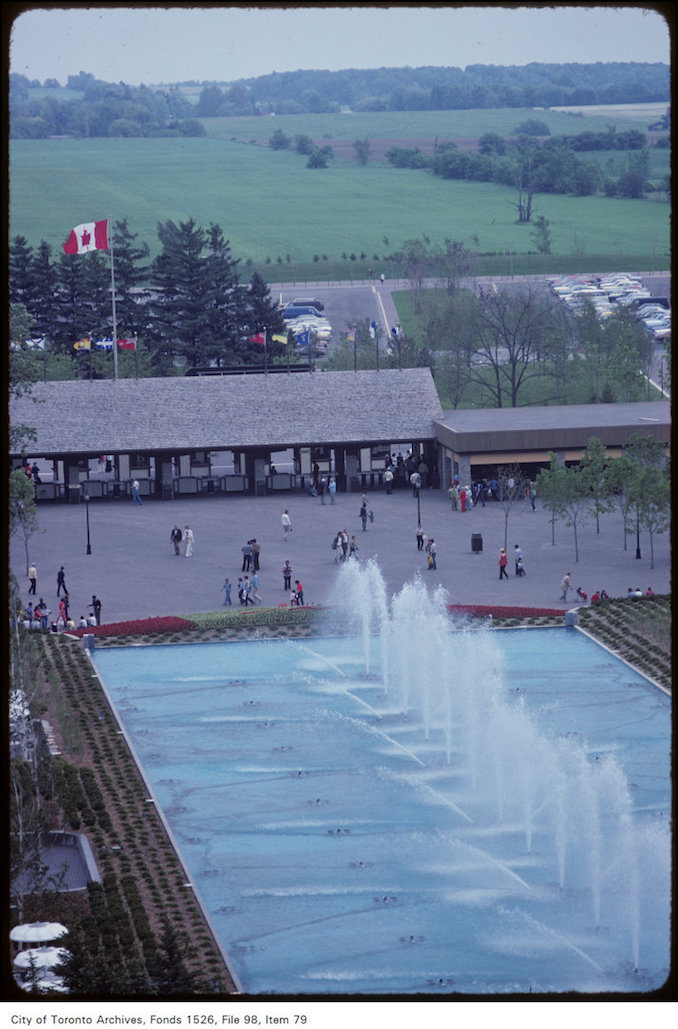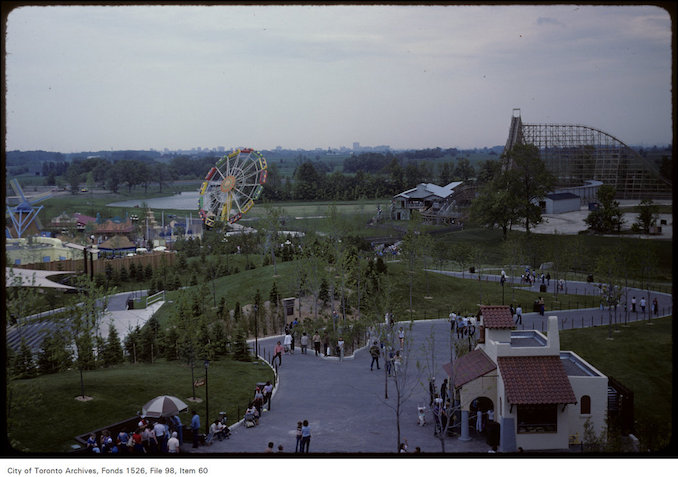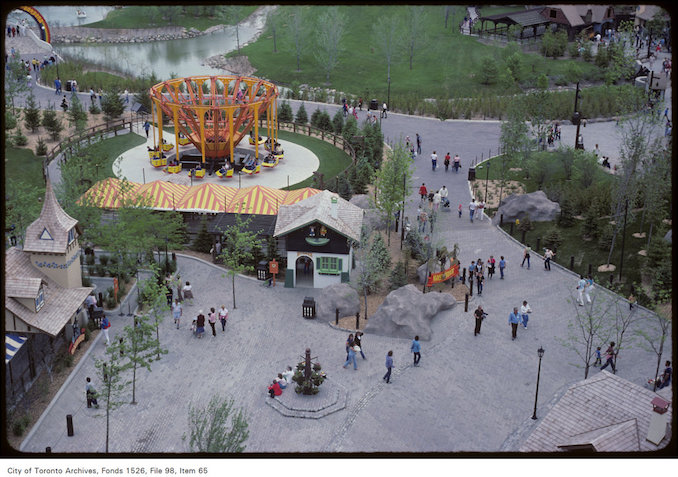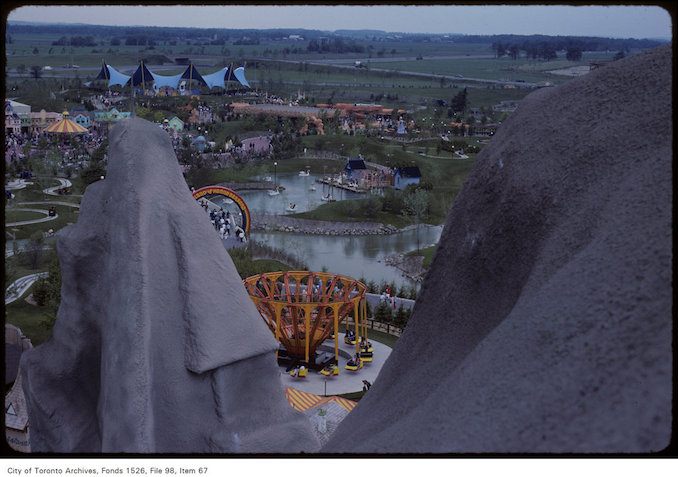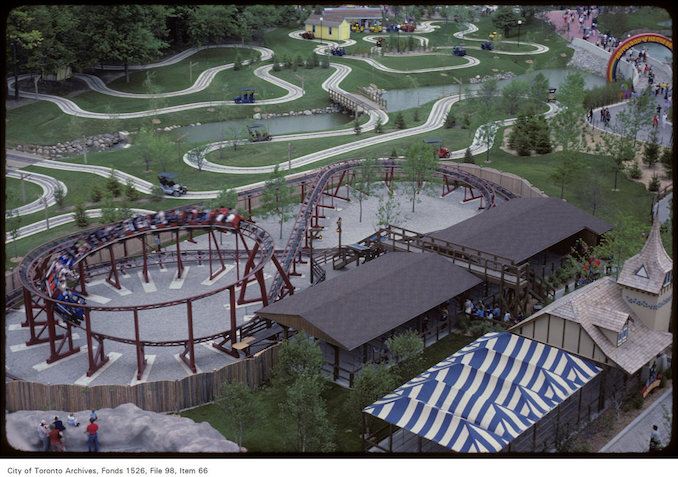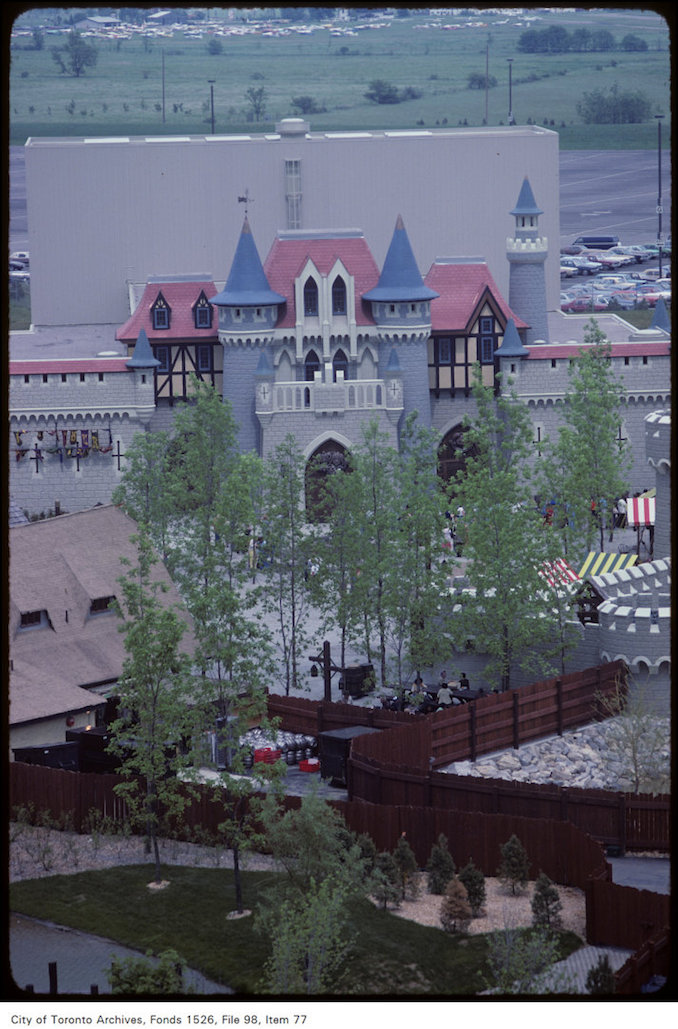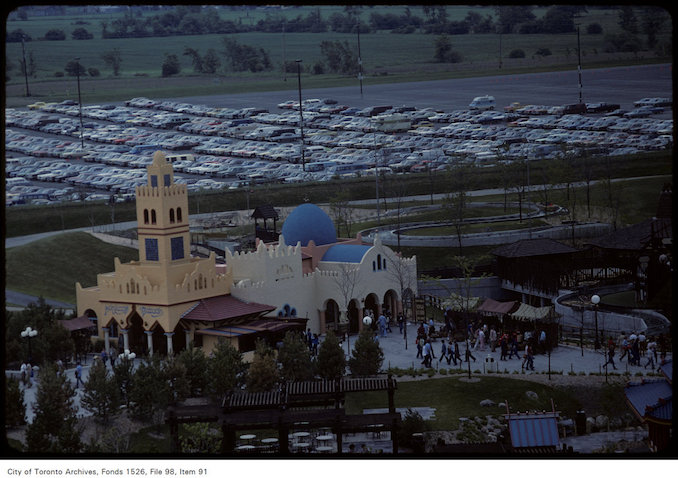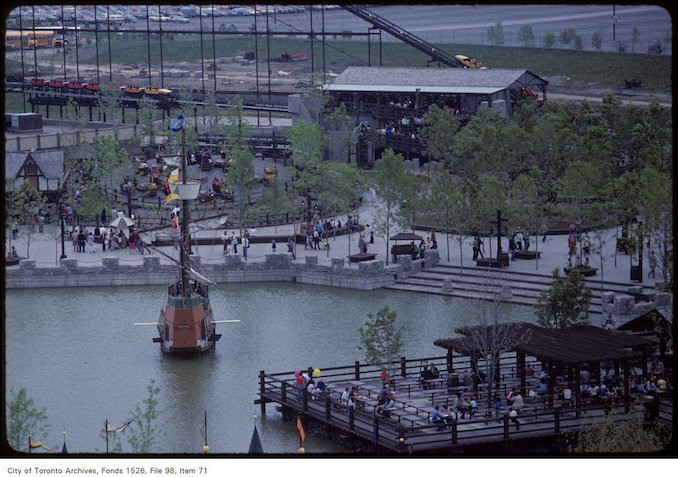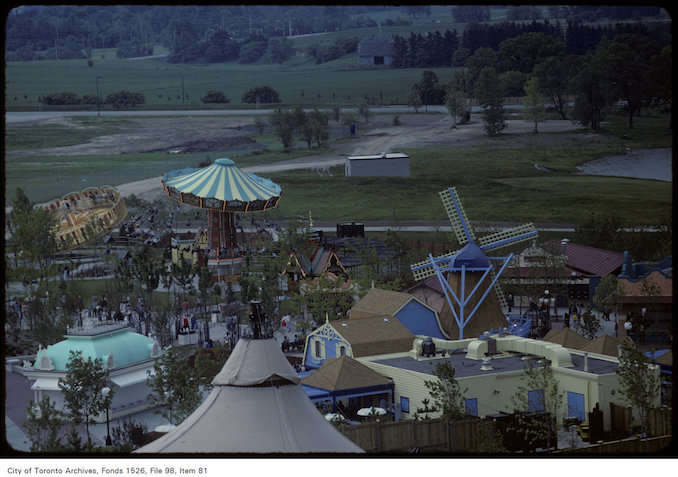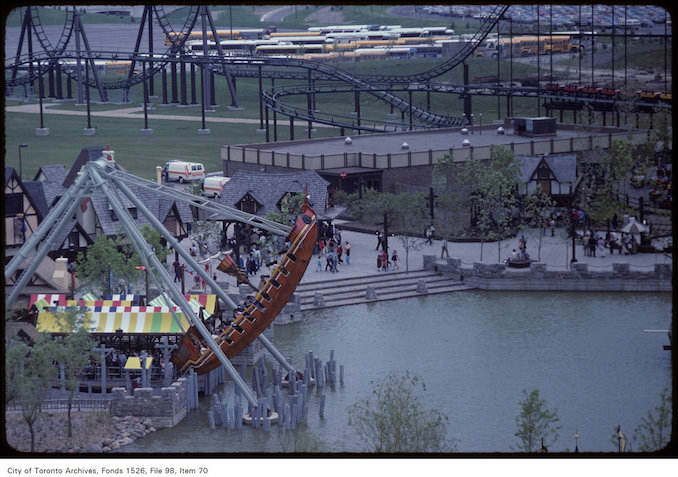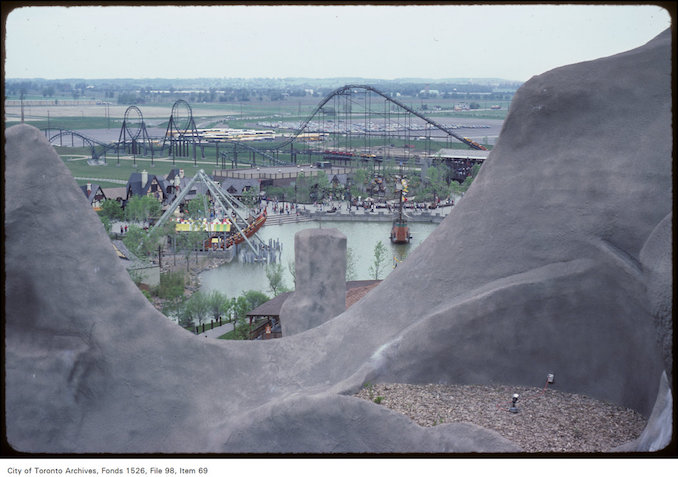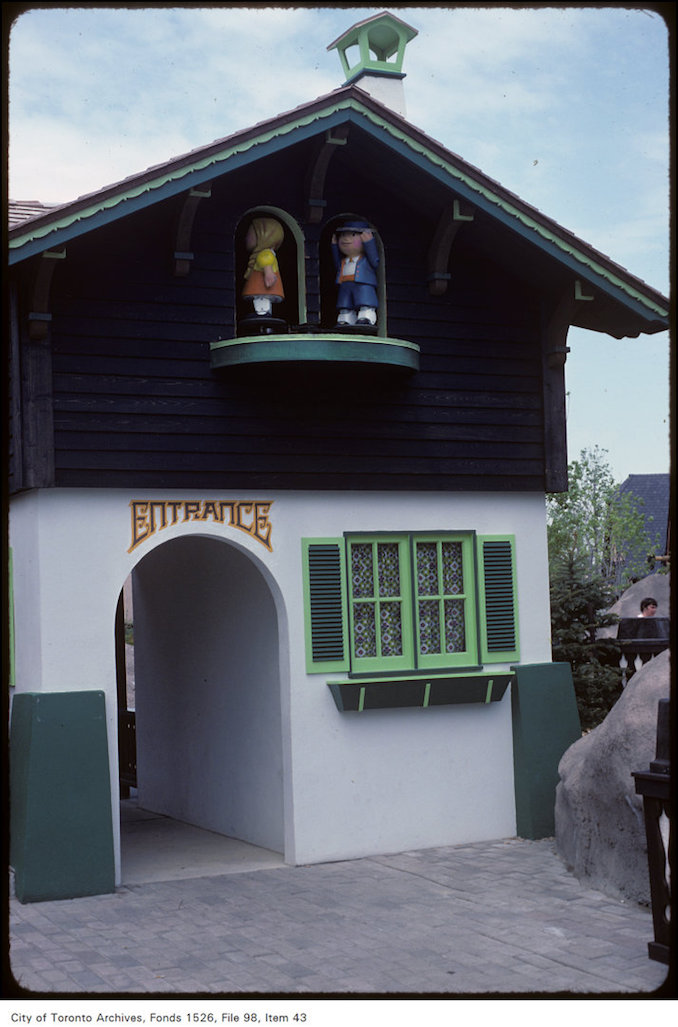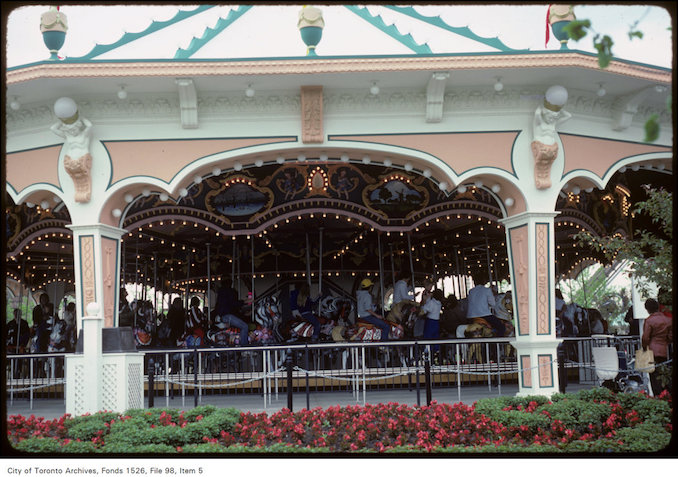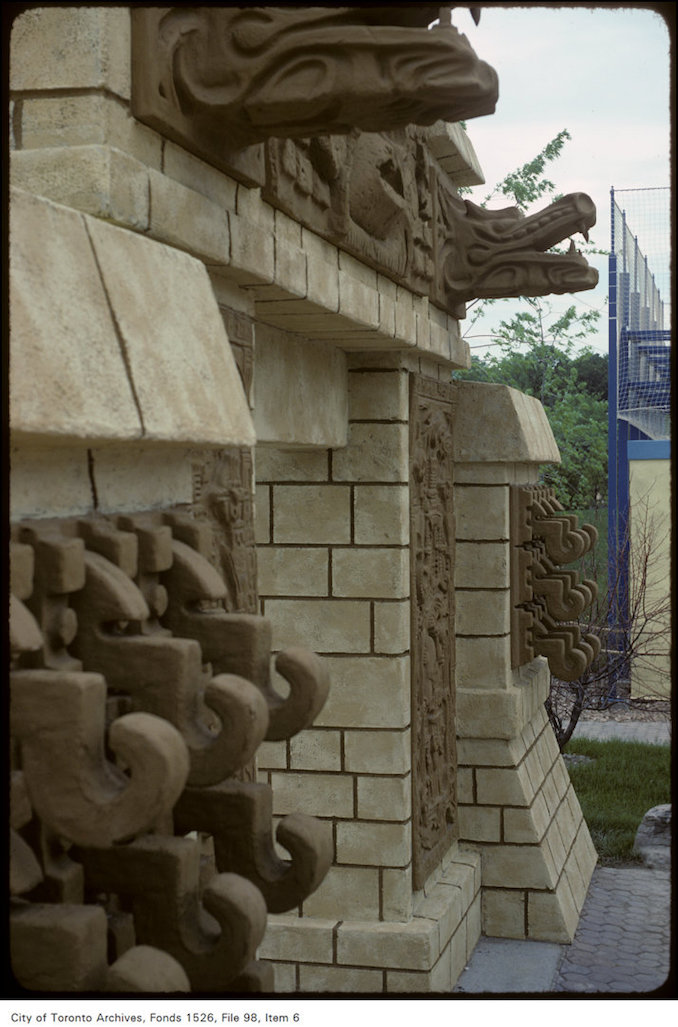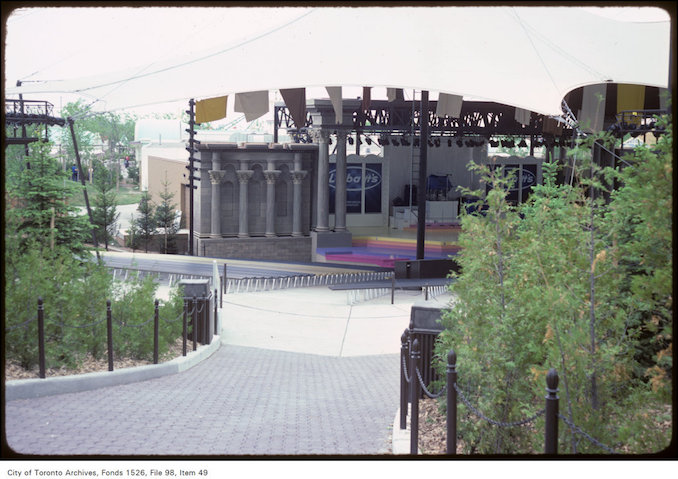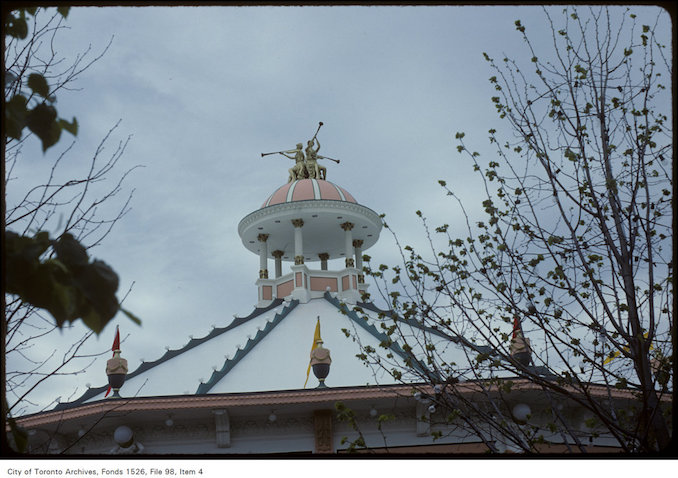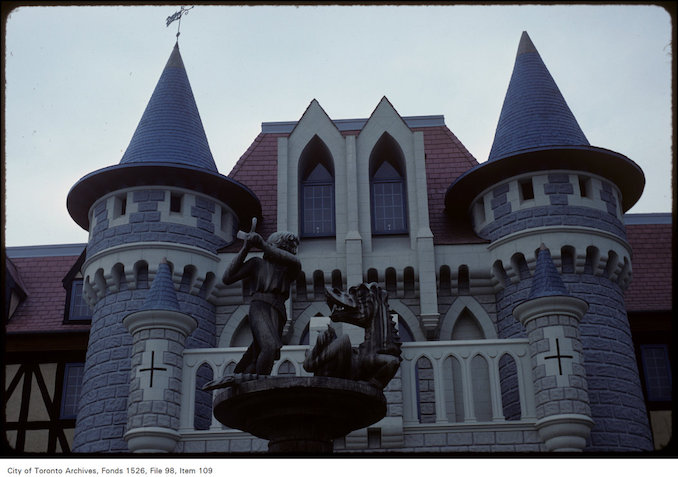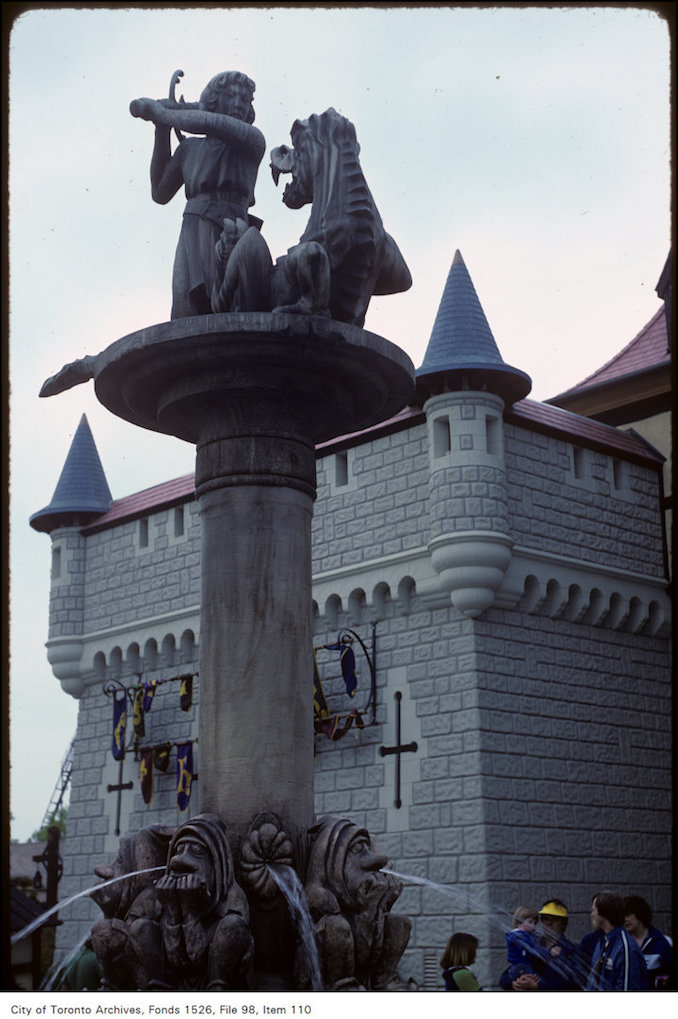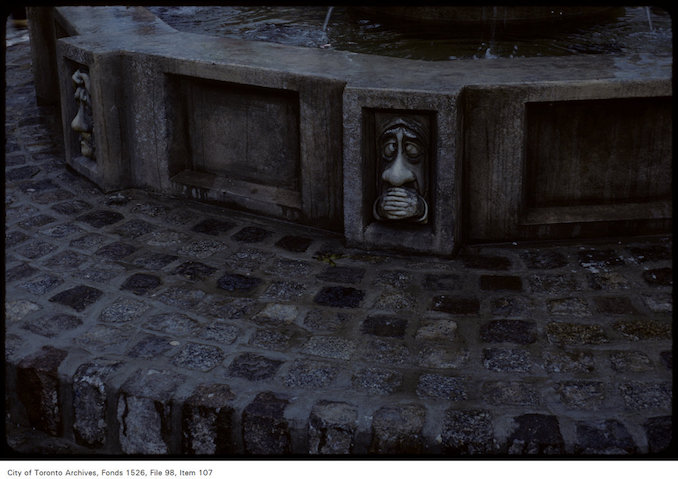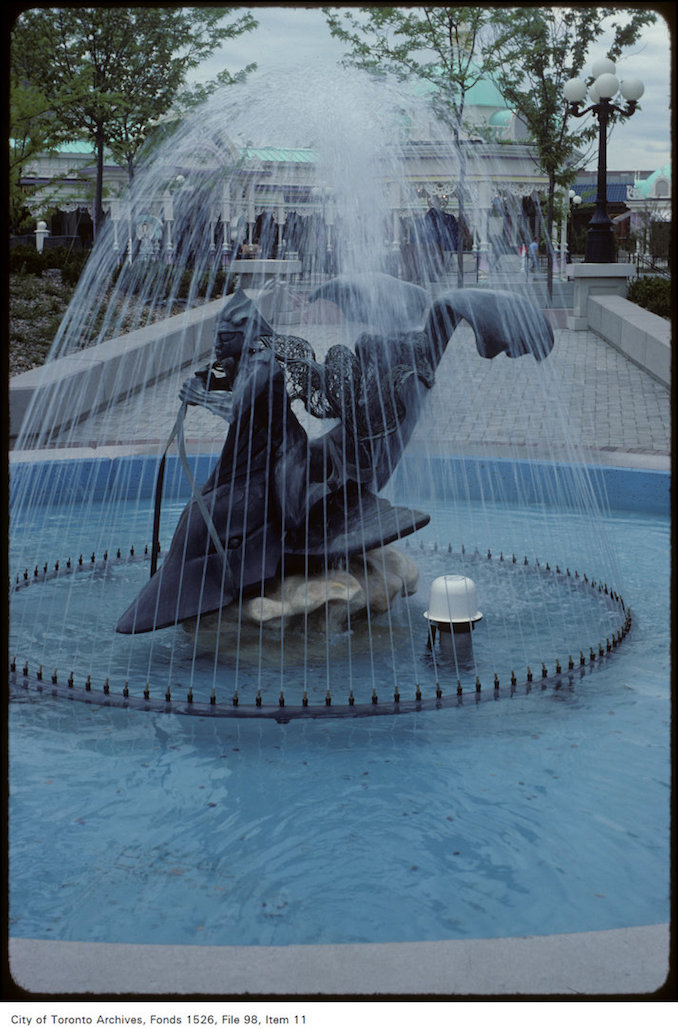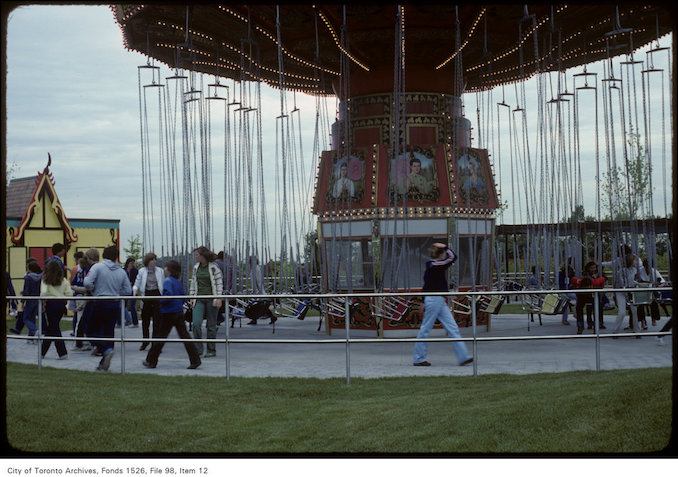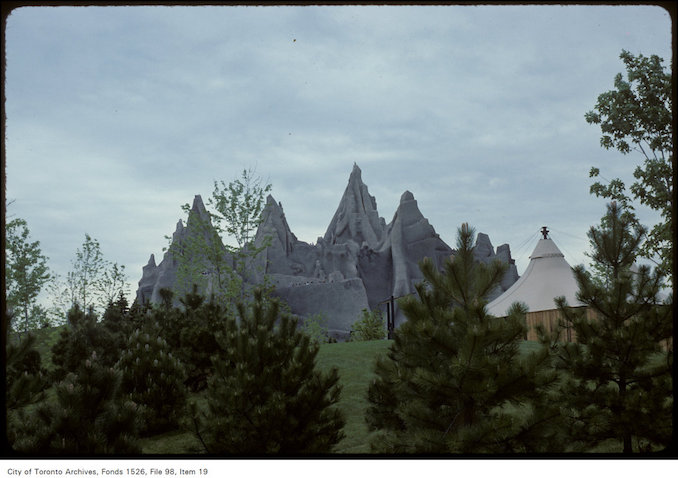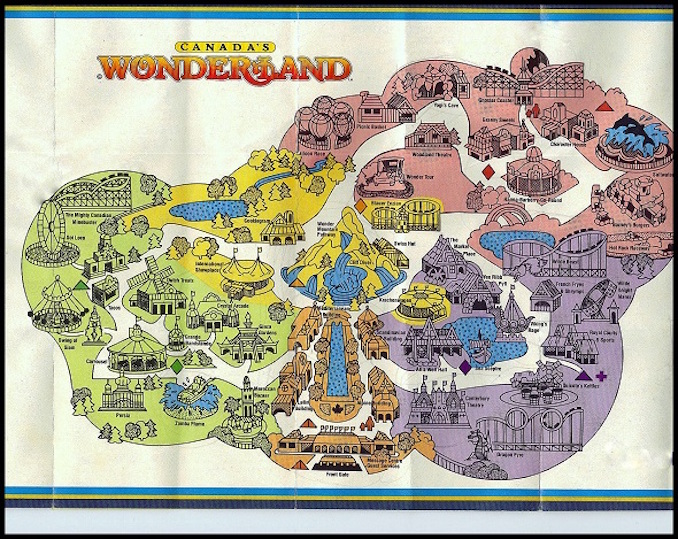 Find more photos on the Toronto Archives.