Coming off her highly successful Blu Party at Movement in Detroit, Sydney Blu is set to take the stage at the second installment of the 2016 Sunset Sessions at Sunnyside Pavilion in Toronto.
Toronto will be the latest city to host the parties after cities like Miami and Detroit. Although Sydney Blu has hosted her Blu Party in Toronto before, this will be the first at the iconic Sunnyside Pavilion.
We got to chat with the artist about what she has planned for her show including the set decorations, the accompanying DJs and the after party which will take place at CODA.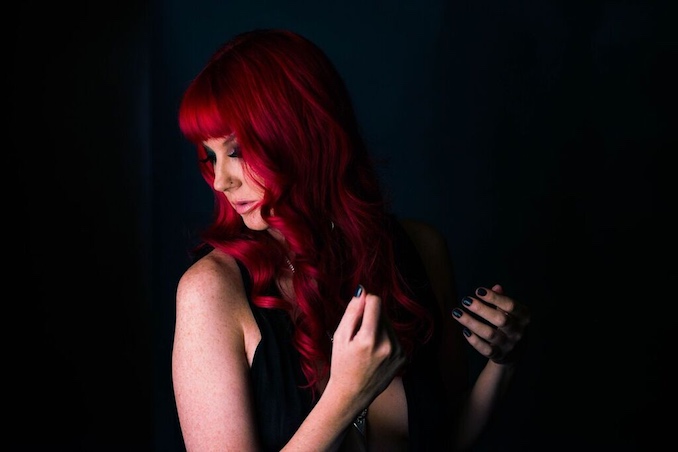 Touching down in cities like Los Angeles, Miami, and most recently Detroit, The Blu Party has taken form of a well known international brand for you. Can you tell us a little about how it got started, and the premise of this party?
The event was started in 2010 in Miami for WMC aka Miami Music Week. I had just started my record label and thought it would be cool to have an event as a spin off of Blu Music called 'The Blu Party'. The event took on a life of it's own. The first one was so successful we made it a yearly thing in Miami. By the time we hit 2014 it turned into an 18 hour event at The Clevelander. The lineup was so strong that year I decided to bring it on the road and start doing it in other cities. In addition to Miami yearly at conference I then took it to New York City, Los Angeles (5 times), Calgary, Toronto and most recently Detroit. The premise is a solid, stacked lineup of artists I work with that inspire me. Good quality music that resonates with the market is key as well.
You've hosted the Blu Party in Toronto before, but this is your first one at Sunnyside Pavilion. Sunnyside has a very significant and historic relationship with Toronto's electronic music scene. How excited are you for this new opportunity?
I am SO excited. I went last year to several events and knew I wanted to do an event there. I have been a part of the Toronto music scene myself for many years and have been going to that spot for a long time. It really is the PERFECT place to hear house music.
Talk to us a little about the line-up. Were they all hand-picked by yourself? The co-headliners, Weiss and Joeski seem like the perfect artists to compliment this jam. Not to mention the supporting line-up from many of Toronto's hottest performers!!
Ya I picked the Djs …with approval from Richard of course haha. He knows what works in that venue but it was easy for both of us because we like the same music. Weiss has almost been booked for a couple Blu Parties but schedules stopped it from happening. He was on my radio show in the fall and I'm a big fan of his music so it's great we finally got him on a show. Joeski is an old friend…I actually think the last time he was here he played for me MANY years ago at Mad Bar. All the locals are favourites of mine and most importantly friends. The music is going to be QUALITY next Saturday.
Blu Party is a part of the Sunset Sessions 6-event series this summer. Sunset Sessions kicked off this season May 22 and used the upstairs as well as the uncovered west wing of the pavilion. This was a pleasant surprise for many. Can you tell us which part of the venue you will be using on June 18? We're assuming the decor will have a blu feeling to it 😉
YES …we will have a nice setting of BLU decor brought to you by the amazing Sherri Mahdavi. Also… our famous fans are back! We will be in the courtyard this time and if it rains we have the lovely indoor area as a backup plan. This party will go off no matter what the weather!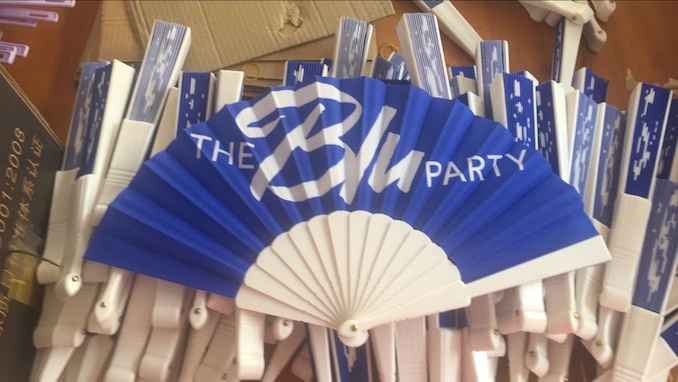 If there was one flavour of ice-cream you could serve on June 18th to all of your fans, which would it be?
Blueberry of course.
Any plans for an after-party, or will it be impromptu?
After-party is at CODA!!! We are excited to be partnering with FLOH and CODA on their 'Concept' event and there will be special guests from our show playing there as a surprise that night. Also reduced entry with a Sunnyside ticket.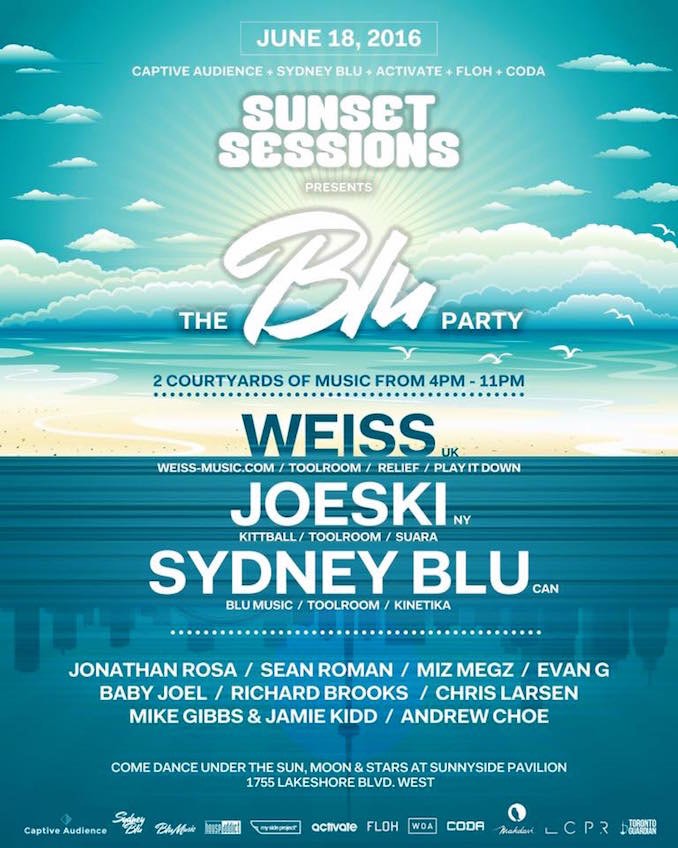 Check out the Sydney Blu facebook event page for more details.