We are lucky to have 2 Sunset Sessions music festivals in the month of July. The first was with Carl Craig on July 16th, the latest is coming up this weekend at Sunnyside Pavilion with Fur Coat. The event is the 4th in the 6-part summer series that also has shows on August 13th and September 3rd.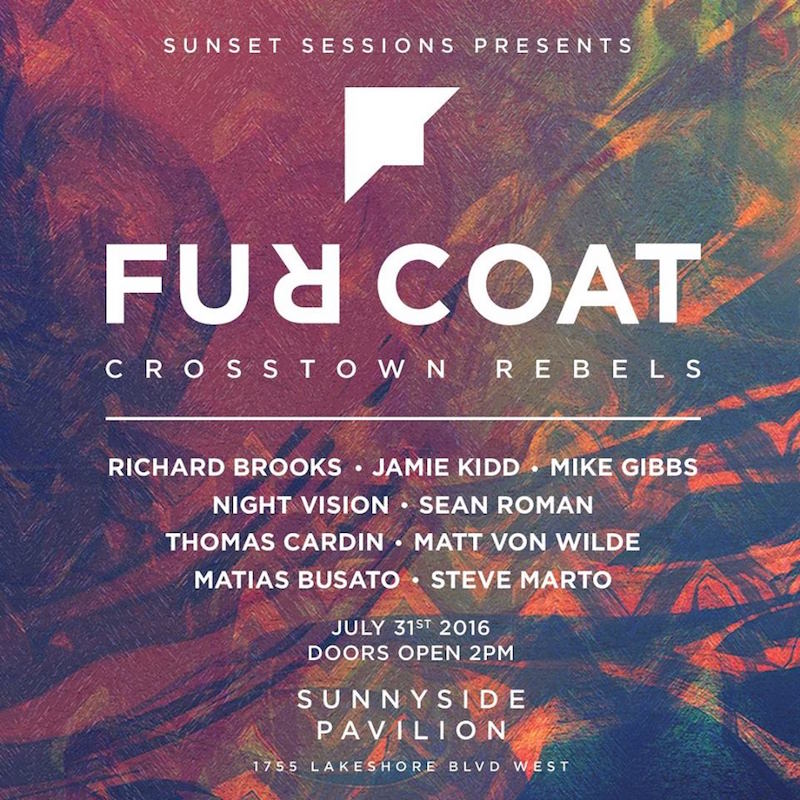 Fur Coat is made up of DJs Israel Sunshine and Sergio Muñoz who are originally from Venezuela but now reside in Barcelona. They are currently on an international tour which will pass through Toronto on July 31st. Their music takes from house and techno influences as well as latin, salsa, funk and soul.
We got to chat with Fur Coat before their show in Toronto.
2016 looks as if it has been very busy for the two of you. Original productions out on Sasha's label LNOE, Crosstown rebels, as well as remixing the likes of Edu Imbernon and Matador!! Are there any particular highlights you can tell us about?
Yes it has been very busy for the past 4 years! We are in the studio working during the week, we are touring every weekend, we are really happy! A few highlights,for this year we have a remix for Edu Imbernon that you mentioned and a remix for Matador that should be coming out next week. Also we have a remix for Nicole Moudaber coming out later this year. On original music, we have our debut EP on Watergate Records with a remix from Ruede Hagelstein and an EP on Crosstown Rebels with Vin Sol remix. We are already working on new things for next year!
What special projects do you have planned out for the remainder of 2016? Any more touring with Sasha's LNOE brand?
As we said before thats all coming for 2016, there might be one more remix that we have to work on next week that will be announced soon. LNOE, there is already some new music planned for next year, we will announce more info soon too!
After it took so long for promoters to get you to Toronto, it's almost like you have become residents here in the past 12 months. What are your thoughts on the electronic music scene in Toronto?
Yeah, I (Sergio) went a couple of times. The whole situation with the Visa and the work permit was complicated because of the Venezuelan passport. As a Chilean person, I don´t need a visa anymore and Israel could work it out too. So we are happy we have played a lot in Canada lately. It´s definitely one of our favourite countries to play. Last time at CODA was mindblowing! We have so many good expectations for Sunnyside Pavilion! People knows how to party in Canada, they are always open-minded and well-educated for what we are bringing in our sets.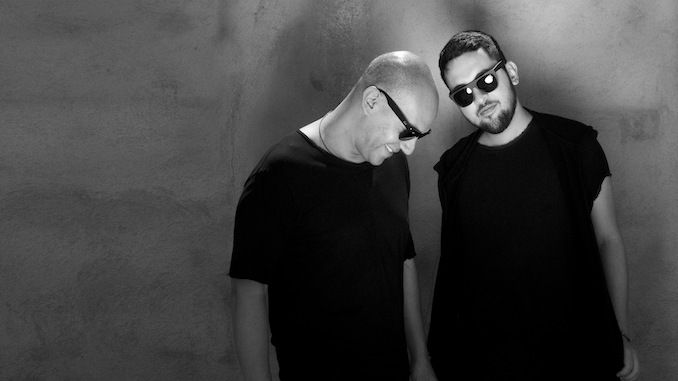 Fur Coat
This visit will be your debut at Sunnyside Pavilion. This is one of Toronto's most historic event venues (built in 1924). Are there any new tracks we can expect to hear for this performance?
The venue looks amazing on photos! We can´t wait for the party! You will be listening to a lot of unreleased material, from the upcoming EPs, though to new remixes and some of the new music that we are scheduling for 2017.
Can you tell us a little bit about your Secret Community that you created?
Yes, this is direct and genuine way to communicate and give something special to our followers. A way to keep them updated and always have a more personal touch to special things we do, from recording a video, giving away a free track and sharing cool stuff with them. Anyone can be part of if by subscribing in on our socials or here http://bit.ly/FC-secretcommunity
How were the tacos in Vegas?
The Tacos were delicious aha, and the party was even better! Lots of people with good energies. They partied all the way till 5 am. It's something that isn´t usual in the States due to licenses and closing times of venues. But people in North America are always up for a party, it has been an amazing tour so far!