Abstract Artist. Biologist. Health Advocate. Spiritual Guru.
Sarah Phelps is someone who doesn't shy away from challenges. She takes risks; she pushes herself outside of her comfort zone. Sarah excels at everything she puts her energy into. She is a subtle mix of creativity and nature; strength and courage; talent and determination. All of these attributes come through in her art.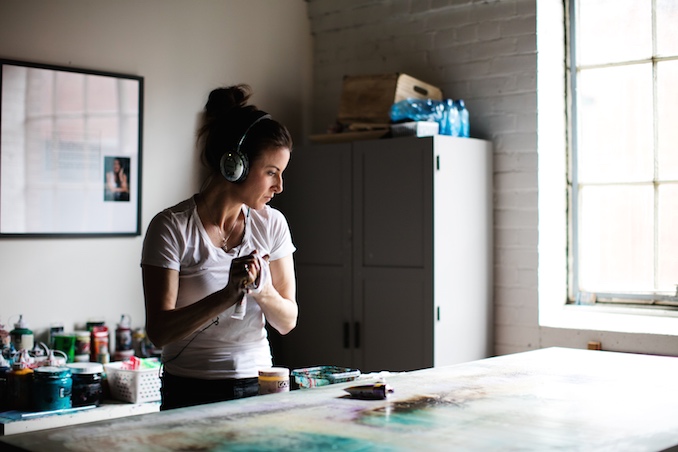 From a very early age, Sarah has been a gifted artist. Her drawings, paintings and scratch boards always stood out among her peers. With a previous career in wildlife biology, a passion for health and fitness and a zest for travel, she is someone that takes her life experiences and channels them into her art to create beautiful abstract paintings with depth and soul.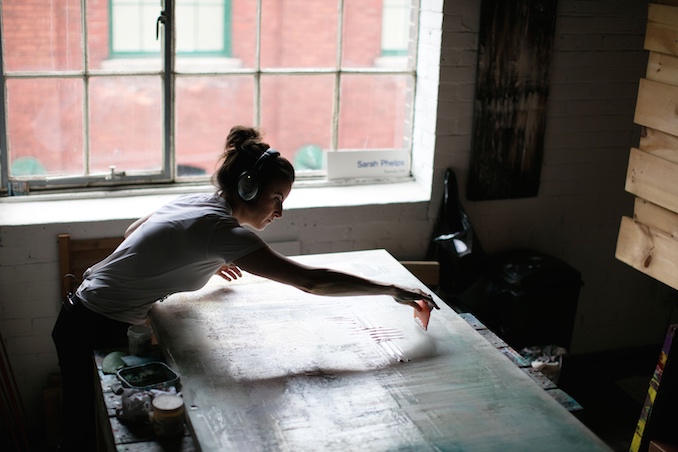 Sarah is someone who always says yes to life and in return she has had some amazing opportunities to showcase her art. Recently, she exhibited her paintings at the Carrousel du Louvre in Paris France, and at two art shows in Italy.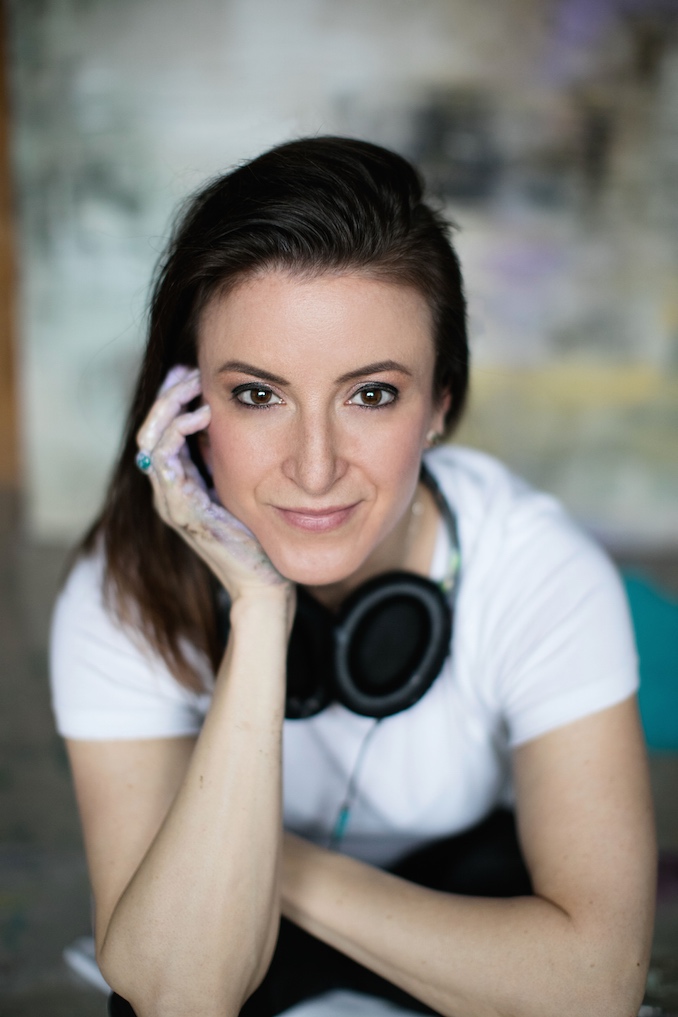 Some of Sarah's pieces are painted on raw and reclaimed wood from her grandfather's workshop. Painting on hundred-year-old reclaimed wood adds a unique twist to her art with the pairing of old and new. Wisdom and edge. Her pieces carry both an intelligence and a freshness.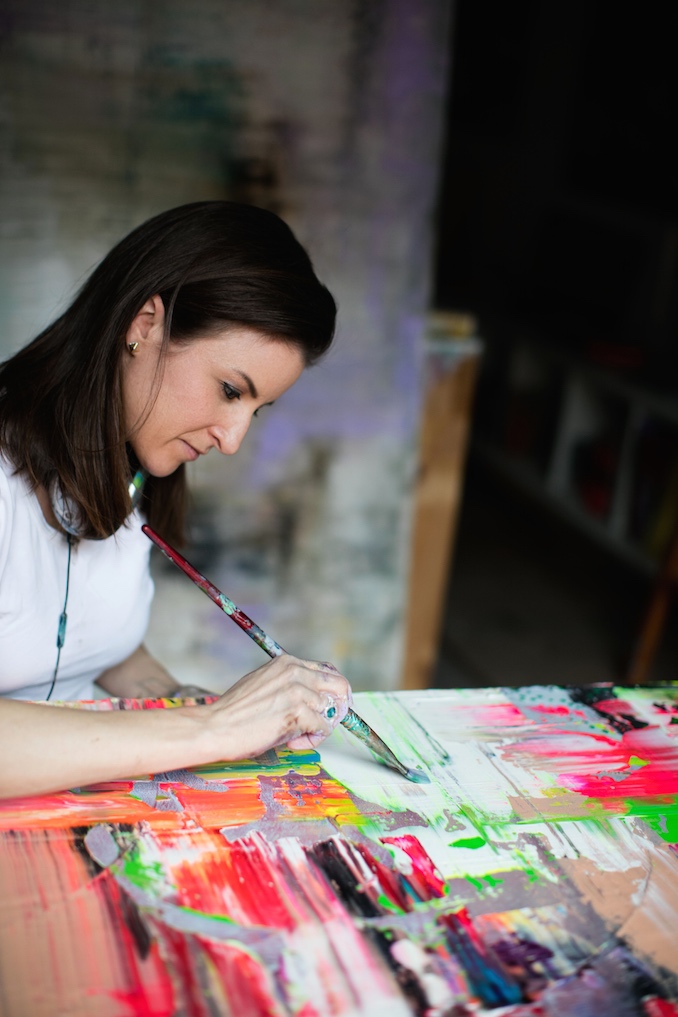 Sarah Phelps's paintings come in various sizes and formats, primarily acrylic and mixed media on wood panel and canvas. Her two techniques, colour blending and colour dragging, create interesting textures and her bold colour palettes create unique and striking pieces.
Sarah's paintings exhibit flow, movement, ambience, and energy.
-by cousin/best friend, Angie Wiseman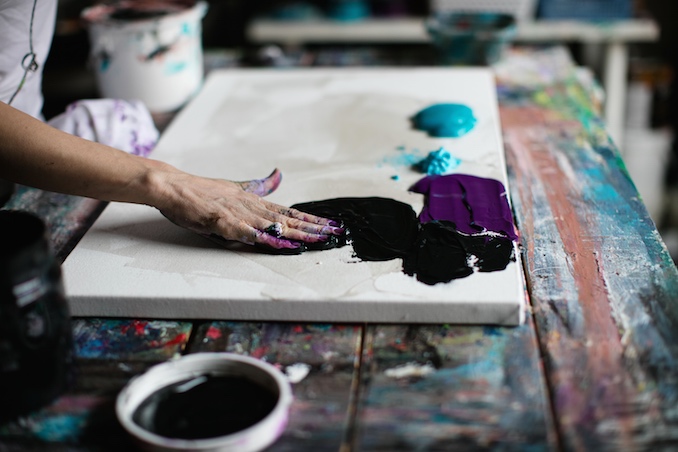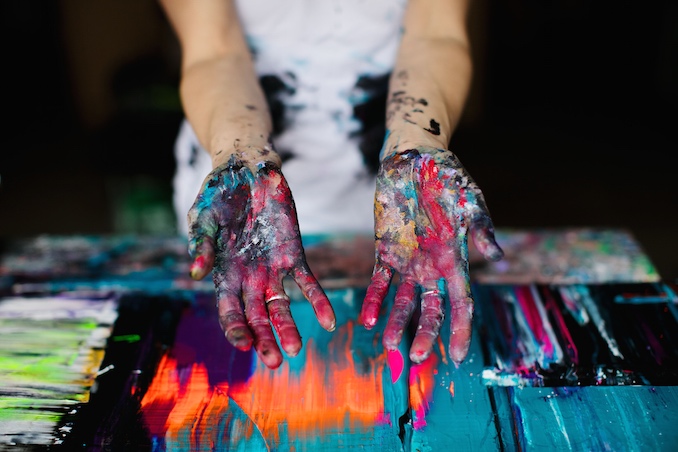 What do you do?
I am an abstract painter. I specialize in large statement pieces and also do custom work.
What hood do you live in?
I live in the St. Lawrence Market area and love it. It has everything I need and is very close to my studio in distillery. This neighbourhood is just off the beaten track of the hustle & bustle of downtown life. I like the calm.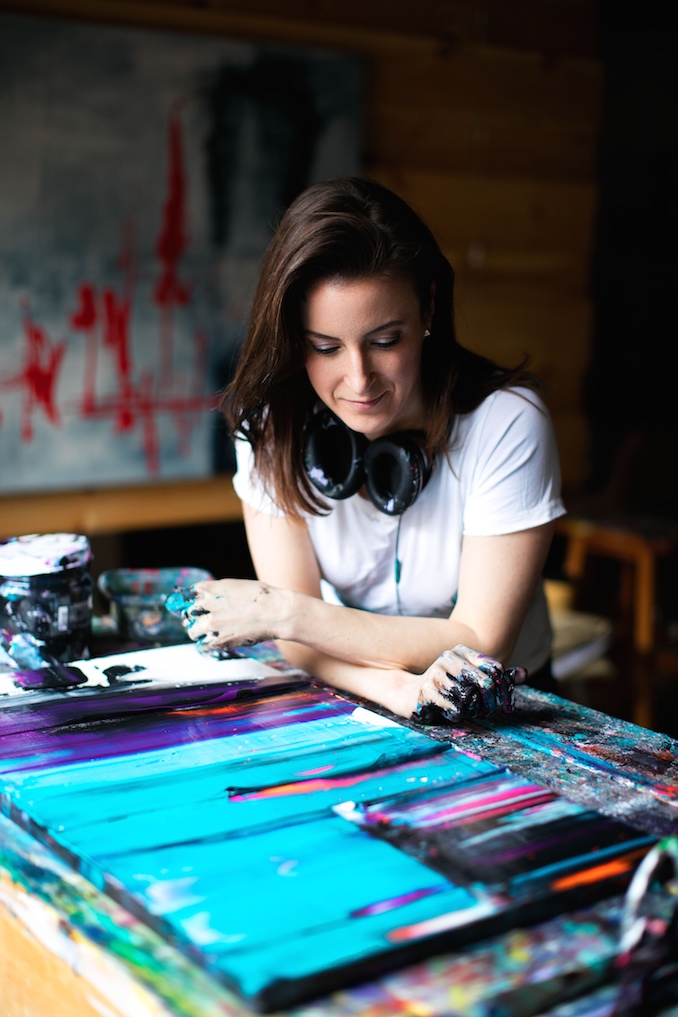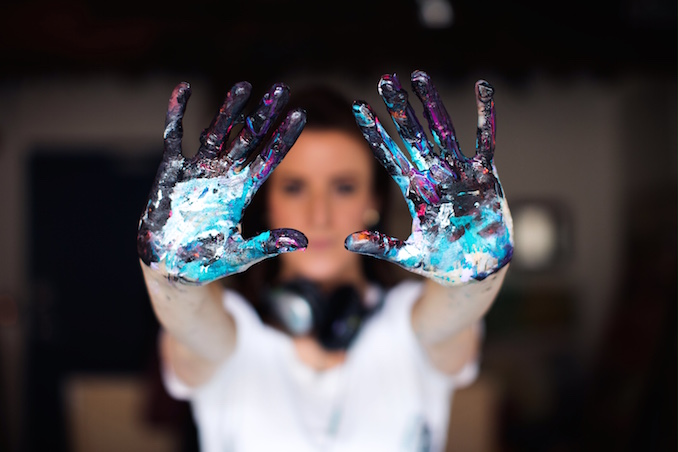 What are you working on right now?
I just finished a large painting titled 'Forever Wander', and now working on a few large scale custom pieces. And of course I am always continuing to create pieces of all sizes and colour palettes.
Where can we find your work?
I have a studio & gallery space in the heart of distillery district at 15 Case Goods Lane, Suite 312. I welcome studio visits by appointment.
Learn more about Sarah Phelps on her website.