Brunch is my favourite…I am very pro brunch! One place offering up a brand new tasty brunch menu is Carbon Bar on Queen Street East.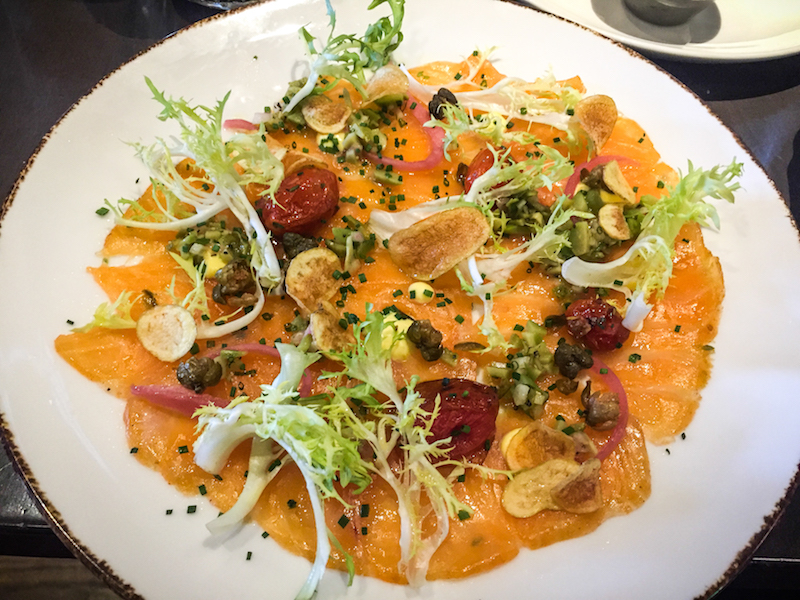 I am all about experimenting with my Caesar, which we all know is a brunch cocktail of champions. Luckily Carbon bar has a "build your own" selection that allows you to pick your liquor and even your garnish…hello there tequila Caesar, nice of you to join me. For those who don't favour a spot of the red, I can also thoroughly recommend the black cherry mimosa. Mimos…yaaaas!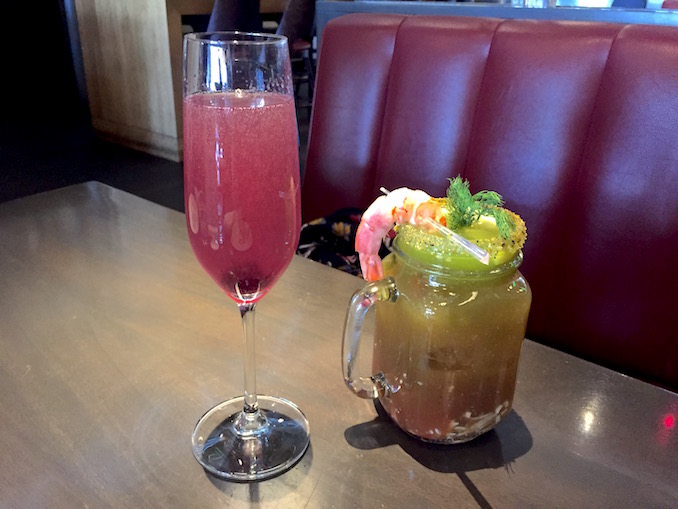 I ordered a smoked salmon bagel and was delighted when it too came in a build your own kind of style; a huge plate of salmon and a nice helping of cream cheese alongside a buttered bagel that I could fill at my leisure. I hate it when places cheap out on the salmon portions, and luckily there was no such brunch criminality from the generous portion at Carbon Bar!
Out of curiosity, I ordered the biscuit with gravy on the side; also very tasty.
"Why oh why do I have only one belly?" was my thought process when my friend's stack of buttermilk pancakes came parading out, teasing me! I manage a cheeky bite though, before she fended me off. Hello blueberries and lemon yoghurt; what a delight!
I like the early afternoon vibe in Carbon Bar, too. Bright, airy; the perfect place to line your stomach for a fun weekend ahead. Yum.
Try the Carbon Bar brunch every Saturday and Sunday from 10.30 – 2.30.