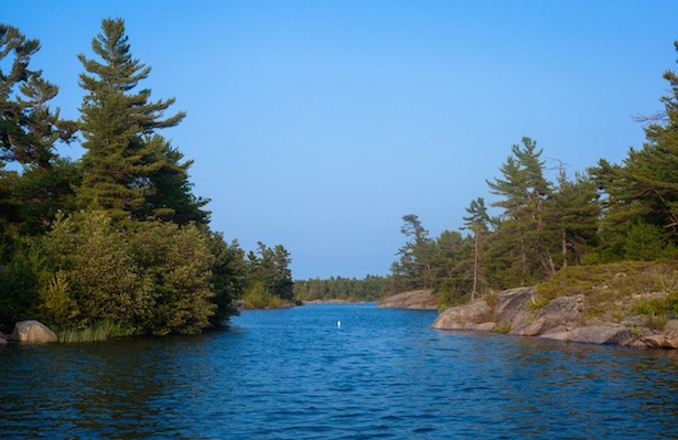 For our latest Neighbours in Ontario series we took a 4-day camping trip around Georgian Bay. This trip is for beginner campers and families.
This is the 4th part of the trip. Read the 1st part of the Georgian Bay camping trip here. Read the 2nd part of the Georgian Bay camping trip here. Read the 3rd part of the Georgian Bay camping trip here.
LEAVING CAMP
On our last day, we had a lot of time. Our plan was to visit Killarney Provincial Park and then head home along highway 69 to Parry Sound and then back to the 400 South.  We were a bit deceived though, the entrance to Killarney P.P. is a long way into the park that is outlined on maps and navigation systems. Be sure to give yourself enough time to enter, and explore, this massive park.
You will need about an hour and a half to get into Killarney Provincial Park from Grundy Lake, a few hours to explore, if not a full day or two, an hour and a half to get back to Grundy Lake and then 3.5 hours back to Toronto. About a 12 hour day in total. We left Grundy Lake after Killarney around 6pm so that traffic was already finished when we got back in the city.
DESTINATIONS
On this day we explored a bit of Killarney Provincial Park as well as some of the islands and waterways that line the Eastern side of Georgian Bay from French River Provincial Park to Parry Sound.
KILLARNEY PROVINCIAL PARK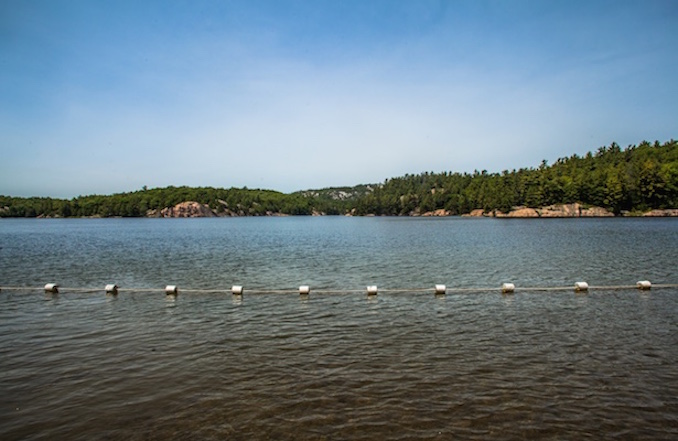 Killarney has a great camp site as well as great trails, beaches and canoe/kayak/paddle routes. This entire region is made up of small rocky islands that create pathways through the larger body of water. If you are a paddler, this is your dream destination.
The park is 485 km² so good luck on exploring it all. Learn more about the park from their website. The park is also home to some wildlife. Be careful!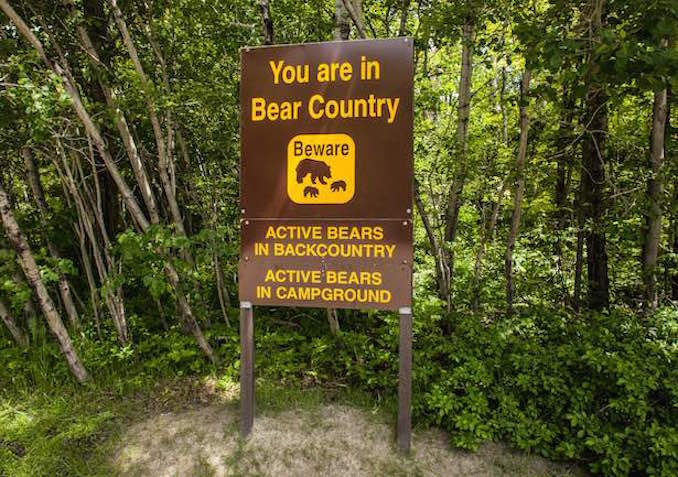 Killarney Provincial Park website.
After a swim, we got back in our car and headed in the direction of home.
STARGAZING
The eastern side of Georgian Bay experiences some of the best sunsets and best viewpoints to stargaze. While visiting this area, I captured a few.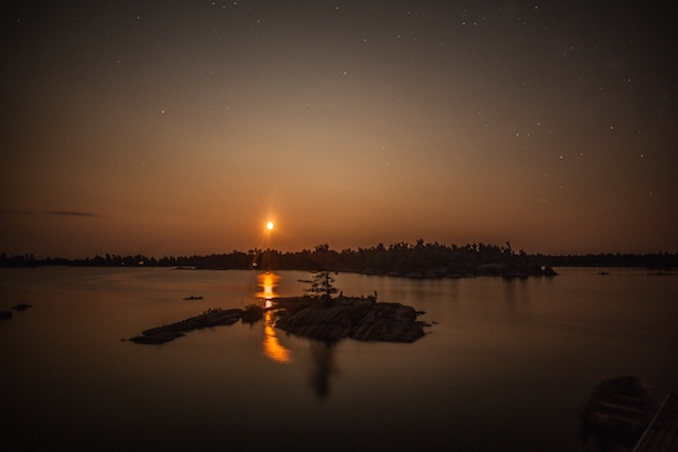 BOBBY ORR HALL OF FAME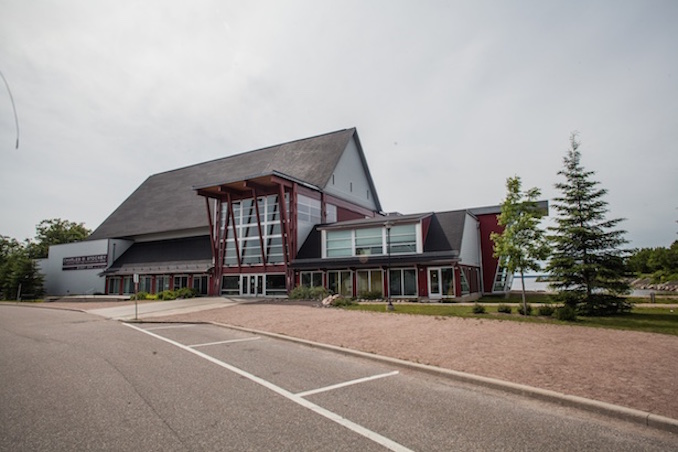 While here, you might as well visit the Bobby Orr Hall of Fame in Parry Sound.
The Bobby Orr Hall of Fame is located inside The Charles W. Stockey Centre for the Performing Arts which was opened in 2003. The Hall of Fame portion includes an interactive hockey museum which includes photos, memorabilia and artifacts about Bobby Orr, who was born in Parry Sound. Take a look at Orr's NHL rings, a number of his trophies and awards, some of the jerseys he played in and a pictorial history of his career.
After grabbing a bit to eat in Parry Sound, we headed back to Toronto and concluded our trip.